I would do anything for an animal.
There's something so impossibly beautiful about these creatures that live alongside us every day. They seem so different from us, but the more we interact with them, the more we realize how similar we are.
Animals save lives just like humans do, whether it's a therapy dog trained to detect seizures, or a cat who woke up her owners to save them from a gas leak.
Animals "adopt" the offspring of other animals—even other species—and can recognize animal or human faces years after seeing them. Some dogs have even traveled thousands of miles to return to their owners—and no, I'm not talking about the movie Homeward Bound!
Even if you've never had one of these awe-inspiring experiences firsthand, that feeling you get when your dog runs to greet you when you get home or when your cat seems to sense that you're sad and rests his head on your lap is enough to tell us that these creatures are special and truly a blessing on our lives.
Seeing my rescue dog Alice when I get home is honestly the best part of my day!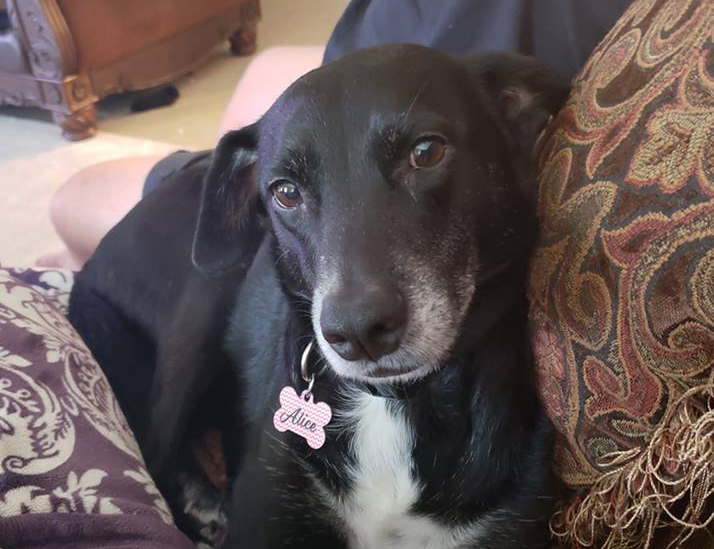 However, like with any emotional relationship, our relationship with animals can bring heartbreak. Animals all over the world are hurt, abused and abandoned every day. Many animal lovers want to help as much as they can, but aren't sure where to start.
This can be especially challenging if your desire to help them doesn't quite match the money you budgeted for charitable gifts or if you simply don't have the time or money to dedicate to adopting a new family member!
Fortunately, there are countless animal shelters and rescue organizations that are out there doing the hard work every single day, but they could use some help. If you can't afford donations to these organizations, there are other no-cost ways to give back to them!
Organize a Donation Drive
If you want to help but don't have a lot of money to work with, there's power in numbers! You can organize a donation drive by reaching out to your family and friends.
Follow these tips to organize a successful donation drive:
Decide Which Shelter(s) You'd Like to Help and Reach Out to Them
This is an extremely important first step because every shelter and rescue group is different. For example, they may have an immediate need for some items and a surplus of others. So while donating 50 bags of food is a wonderful gesture, the logistics of a donation like that might make things more difficult for the shelter if they don't have proper storage.
Each shelter might also have specific requirements for the types of items they can accept, such as the brand or type of food, the material of toys and the style of leashes and collars. Most shelters won't accept bedding or toys that contain stuffing, since they create a huge mess if ripped open (my dog Alice can attest to this), and some shelters don't accept food that's already been opened.
Reach out to the shelter and ask them what types of items would be most helpful to them and what restrictions or special requests they have for the items, if any.
Decide on a Drop-off Location
My friend Chance has organized a donation drive for the past 5 years for CARA's House in Sorrento, Louisiana. I think one of the most important aspects of her drives is that she always sets a donation drop-off point.
Not only does this make coordinating donations smoother, it also allows people to drop off donations even if you're not there. You definitely want to make sure that you designate a point person that knows where to put donated items.
Designating a public drop-off location is also a lot safer for you, especially if your donation request reaches people that you might not know as well.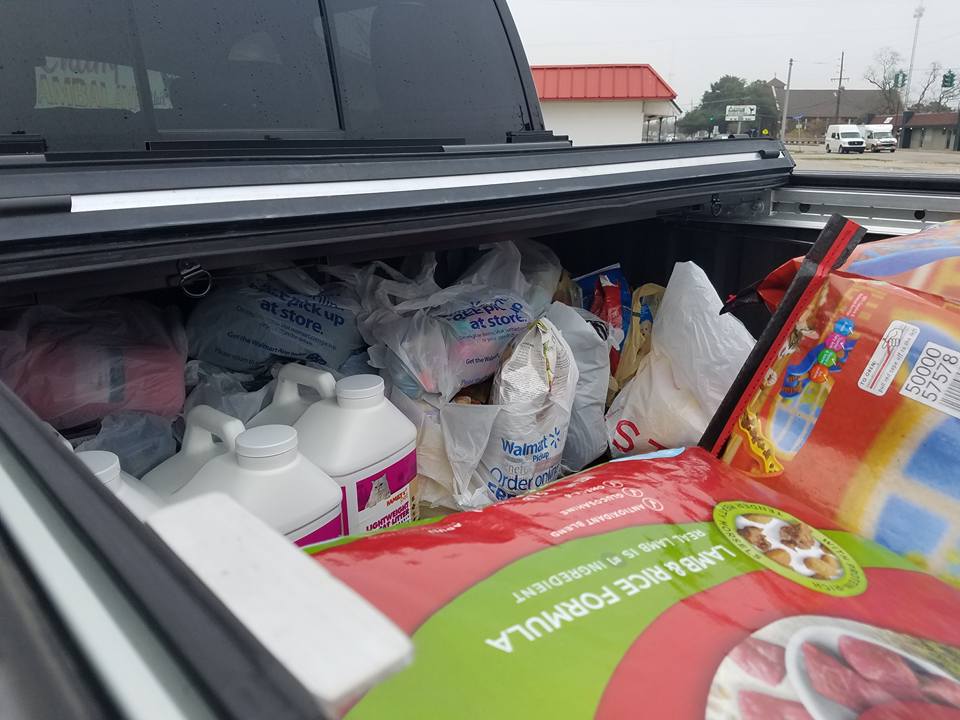 Share the Plan for Your Drive with Friends and Family
Once you know what types of items to collect and have a drop-off location confirmed, it's time to announce your plan!
Posting on your social media profiles is a great place to start. Sharing a little bit about the shelter you're helping and why you're doing this is a great way to tug at those heartstrings and encourage people to help out!
Since we are looking for no-cost options, start by asking for things that your fellow animal lovers already have around the house. Most people have lightly-used blankets, sheets, towels and other linens that they can part with. Some might have purchased food, treats or toys that their pets simply didn't care for, so it's not going to any use at their home.
Maybe their pet has recently passed away. Donating old but good quality items in the memory of a lost pet can be a great way to gain healing and closure, although let's be honest—we'll never be the same after losing a precious member of our family. Again, just be sure that these items line up with the shelter's requirements.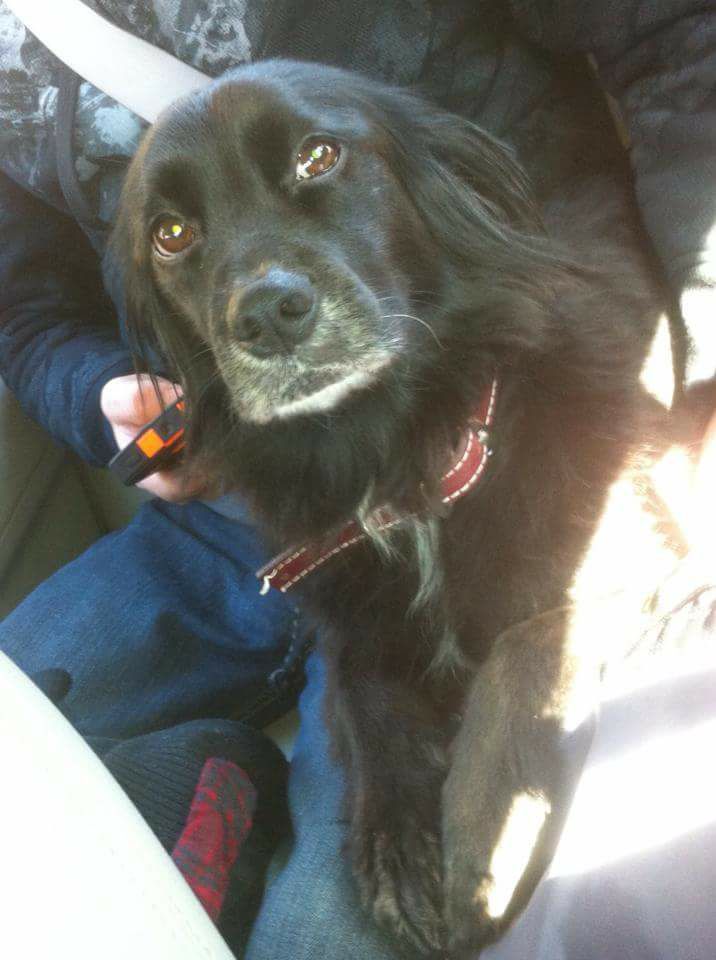 If your friends and family decide that they want to purchase items to donate, that's fine too! Even if you don't spend any money on donated items yourself, everyone will appreciate the effort and time it took for you to coordinate the drive. Some shelters have Amazon wish lists that you can share along with your post, in case people want to purchase specific items.
Volunteer Your Time
Time is a precious commodity at shelters! Even the best-staffed shelters experience shortages when they are at capacity. When volunteering, you might be asked to clean out kennels or bathe dogs, so you should dress properly for the occasion, and be ready to get dirty!
Although some of the work isn't pretty, volunteering at a shelter can be a lot of fun too! These animals need exercise, love and attention. While the staff at the shelter is certainly providing all of those necessities, there might not be enough to go around if the shelter is full.
You can play with the animals, take them on walks, or just talk to them and pet them! Are you getting excited just thinking about this? I am!
Another thing shelters run short on is time to do laundry. With the potential of having hundreds of animals in the shelter at one time, you can imagine the number of towels and other linens used. Call your local shelter and ask them if you can come pick up a few loads of laundry!
Here's another cool way to volunteer: some shelters and rescue groups have started "Date a Dog" programs! There's even one in Baton Rouge through the Companion Animal Alliance.
To participate, you are required to attend a 30-minute class that teaches you leash skills and what to do in certain situations, like if the dog encounters another animal. Once that's done, you can check out a dog that's up for adoption and take them on an adventure! Who said volunteering isn't fun?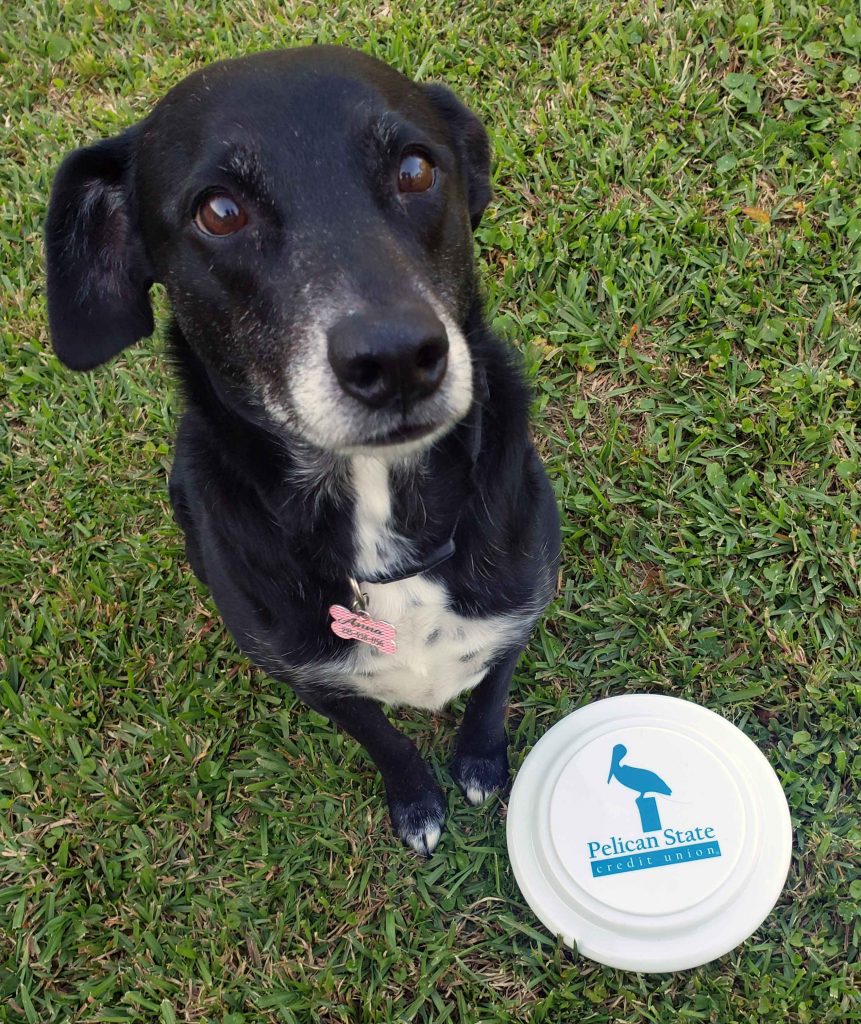 Be an Advocate
Possibly one of the most important no-cost ways to help shelters is just to be an advocate for them.
Start by following the social media profiles of your local shelters and rescue groups. They often post photos of animals that are up for adoption or of animals who need extra help. If a post touches your heart, share it with your friends!
This is sometimes hard for me to do because I want to adopt every single adorable animal out there, but this type of advocacy is such an easy and effective way to help animals find their forever homes.
If you feel like something needs to be done about specific problems in your community, don't be afraid to speak out. Contact your local city or parish government and be sure to pay attention to what's on the ballot in your local elections—they sometimes contain items related to shelter funding and other policies.
Honorable Mention: Sign Up for AmazonSmile
This is technically not "no-cost" because it only happens when you make a purchase on Amazon, but it is a great way to give back if you are spending money anyway!
If you don't already know, AmazonSmile is a website operated by Amazon that is identical to Amazon.com. The only difference is that when you make a purchase on AmazonSmile, they will donate 0.5% of the price you paid to a non-profit that you designate yourself. I personally chose Yelp!BR for my AmazonSmile contribution!
Research 501c3 rescue organizations in your area and see if they're on AmazonSmile! If they're not, maybe they don't know about this great benefit—try reaching out to them and letting them know about it!
What is your favorite way to give back to animal shelters and rescue organizations in your community? Let us know in the comments!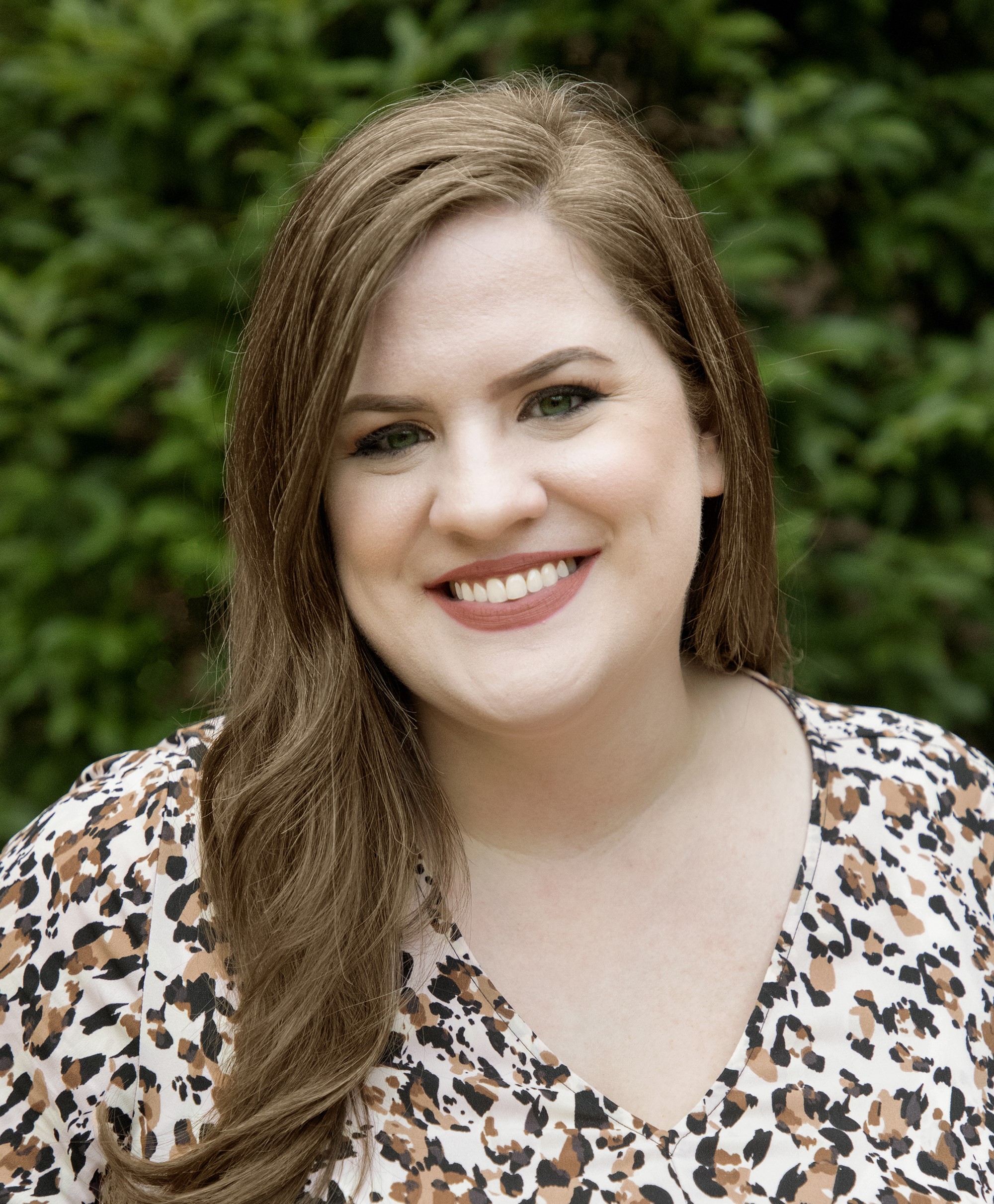 I'm a rock music enthusiast, vocalist, and lover of comedy. My joy comes from entertaining others. On most weekends you can find me moonlighting with my band in the Baton Rouge area.