Video games were a staple in my home when I was growing up. I loved the gaming experience, whether it was learning to play Madden with my dad or mashing buttons to try and beat my brothers in games like Street Fighter or Mortal Kombat.
As I've grown, so has my gaming experience. There have been innovations like online gaming, superior graphics, and very unique stories told through video game campaigns. My brothers and I may all live in different places now, but when we connect online, it feels just like when we'd pile onto the couch to compete against each other in our favorite video games.
Depending on your ideal gaming preferences, though, gaming can be an expensive hobby. I've gotten a lot more conscious about trying to get the best values and incorporating some gaming expenses into my budget. I'd like to share some of my experiences on how to achieve a budget-friendly gaming experience in this guide to saving money on gaming.
Determine Which Console Suits Your Gaming Needs
The best place to start when you're looking to save on gaming is deciding which console best suits your interests. There are plenty of options between gaming consoles, and there's even the option of a gaming PC/laptop. Gaming PCs can vary quite a bit in terms of price because of the option to build your own, but they tend to be on the more expensive side, compared to the household name consoles.
The two most popular gaming consoles, Sony's Playstation and Microsoft's Xbox, usually hover around the same price ranges and are each other's biggest competition. Another option that's even cheaper is the Nintendo Switch, which has been extremely sought-after since its initial release.
The primary factor to think about is the lifecycle of these systems. The most recent generations of both the Xbox and Playstation released in 2013, and the new consoles will be released in late 2020. Once the new consoles release, the older consoles will have a completed lifecycle of about seven years.
The new Playstation and Xbox consoles are estimated to release around the $500 price range. Both manufacturers have also confirmed that there will be cheaper versions of these standard consoles that won't require physical discs or may operate at a slightly lower power.
If you're new to the gaming world and are looking for the most price-efficient option, always consider the price drop that previous generation consoles will see once their new counterparts release. A PS4 will become much less expensive once the PS5 is available for purchase.
Develop Your Optimal Gaming Setup
Developing your ideal gaming setup is another extremely important factor for saving money on gaming. This will need to be decided in unison with the console itself.
A common gaming setup consists of the monitor or television you connect your console to and your seating arrangement. More competitive gamers will typically have a setup that includes a desk, gaming monitor, and gaming chair. These gaming setups can be quite pricey, and for the price-conscious gamer, using furniture and equipment that you may already have would be much more cost-efficient.
Accessories also play a role in the overall price of your setup depending on the console you choose. Most gaming systems will include one controller and a headset. Typically, the headset that comes with the system is not as high quality as some others, and it could be wise to purchase a better one if you intend to play online multiplayer games.
Some high-end headsets can reach into the $200 range, but there are headsets out there you can find priced as low as $30. There are also controllers that can get expensive, but the standard controller will get the job done for most gamers.
Figure Out What Games You Want to Play
For many gamers, the focus of saving money on gaming is less about the console and instead all about the games themselves! Doing a bit of research and deciding which types of games you're most interested in can lead to determining which console you want.
The consoles mentioned previously all have their own respective console exclusives. A console exclusive is a game that can only be purchased and played on a particular platform. A few examples of this are Xbox's Halo series or Playstation's Spider-Man games.
If you're thinking of getting an older console, a huge benefit to that is the massive pool of games that are available to purchase and play, along with their likely lowered price!
Some consoles even have subscription services from their respective developer that grant users access to a library of games for one low monthly price rather than having to purchase individual games. Playstation Now and Xbox Game Pass are the two most popular for this service and both hover around the price of $10-15 per month.
Use These Common Saving Practices Among Gamers
There are a handful of common practices for saving money on gaming that would be wise to keep in mind.
Sell or trade in your old games and consoles. Most retailers like GameStop will either purchase your old system and games for cash, or give you store credit, which can be used toward your new system.
Shop pre-owned games as opposed to brand new. By checking out yard sales, Facebook Marketplace, LetGo, or any other secondhand sales apps, you can find 'like-new' games for much lower prices.
Take advantage of Black Friday sales. Most new systems release during the holiday season, and Black Friday sales can help you secure your console of choice at a discounted rate.
Did you know?
Some stores do 'Black Friday in July,' so you don't have to wait until the end of the year for great deals!

Keep an eye on deals and market prices on games. Use websites like IsThereAnyDeal.com or PriceCharting.com to make sure you're getting the best deal for the game you want.

Remember to look for sales going on at retailers or your console's online store. There are often sales on games and accessories. Gaming retailers also tend to have membership programs that will give you access to store credit points and special deals on games and accessories.

How do you save money on gaming? Let us know in the comments below!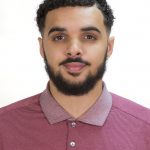 A man of few words and many interests. My favorite things to do are attend concerts and sporting events. I am a dog person and my breed of choice is the Rottweiler. My biggest passions include sneakers, fashion, fiction literature and cinema.