Around the holidays, we start to think about family and all the incredible memories that we've created over the years. The best way to capture memories that families can cherish forever is through photography!
Photography has been a passion of mine ever since my first class at LSU in 2012 (you can see my work on Facebook at facebook.com/LHPhotographyandDesigns).
When I'm not at my desk working on design projects, you can probably find me filming videos for our YouTube channel or taking photos for things like employee headshots and fun events.
Doing photo sessions for families is so rewarding and fulfilling to me—especially during the holiday season. I started doing holiday mini sessions in 2018 and have even done mini sessions with Pelican team members and their families every year since!
Giving Back
In 2020 and with the help of
Beak Squad
, Pelican's volunteer and fundraising committee, our holiday mini sessions were able to raise money for our charity of the year, The Foster Village!
Photography can get pretty expensive, though, so I wanted to share some options on how you can make your holiday photos both special AND affordable!
Here's how:
Save Money with DIY Photo Sessions
One way you can save money on holiday photos is by making the session into a DIY project.
Here are some things you'll need:
A phone or camera to take the photos
A tripod to set it on
A good background/location (we'll get to that in a minute)
If you're using a phone to take the pictures, be sure to get some in a landscape (horizontal) format—that means turning your phone sideways instead of straight up and down!
This will give your photos a more professional look. This is the best format for photos with more than one person in them.
Portrait (vertical) format is best for individual portraits. After you take group photos, count to three and get your child to say "Cheese" for their personal portrait!
Other things to consider are where you want to take the pictures, what kind of props you want, and what you want to wear.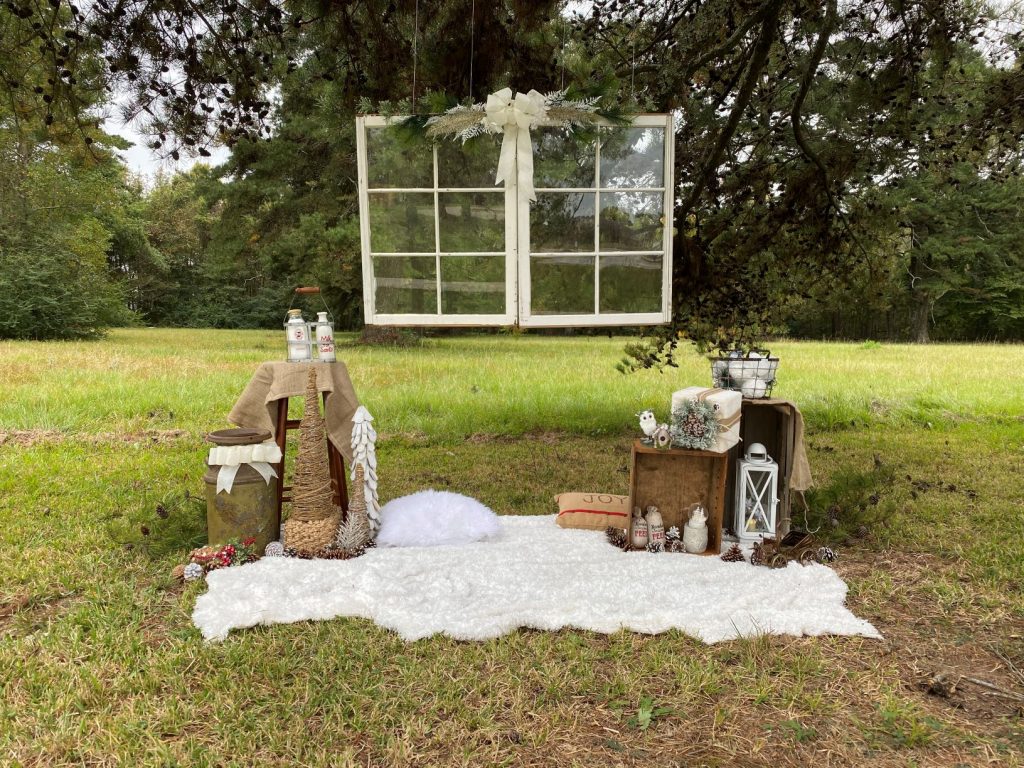 Look around the house and in your closet to see what you already have—maybe a fluffy blanket to sit on and some decorative pillows. You can also try visiting your local antique or thrift store for budgeted items. There are usually great finds at those types of places!
Here are some location ideas for your DIY photoshoot:
In Front of a Christmas Tree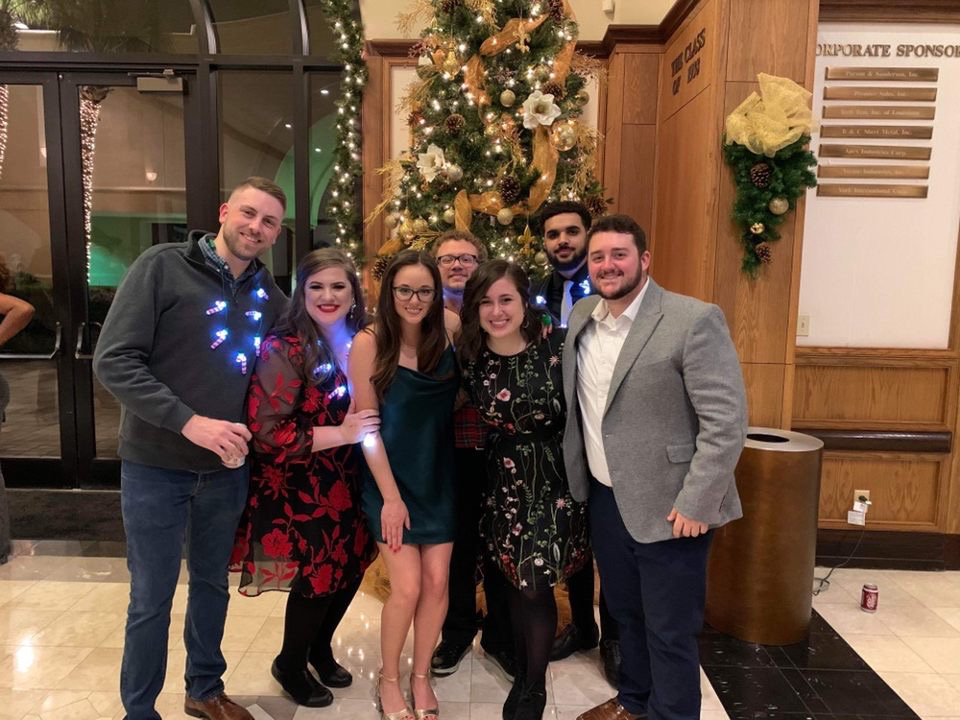 Using your beautifully-decorated Christmas tree can be the perfect backdrop for your holiday photos! When taking pictures inside a house or building, you have to pay attention to the lighting. Open the curtains for some natural light or grab a few lamps to lighten up the scene. I know it may seem like a hassle, but it will make all the difference in your photos!2
2. In Front of the Fireplace
If you have a fireplace, this would also be a nice backdrop for your photos. Make sure you have it decorated and cleaned up! The family can dress up or dress down in pajamas or matching socks.
3. Outside of Your House
Outdoor lighting is so much easier to work with, especially if it's your first time trying to set up a photoshoot. Sunset or sunrise is generally the best time to take pictures, since direct sunlight is less likely. Harsh sunlight creates shadows that can hide parts of the face and highlight blemishes and wrinkles.
If you choose a shady spot to make sure there are no light spots on the face from sunrays shining through tree branches.
4. At a Park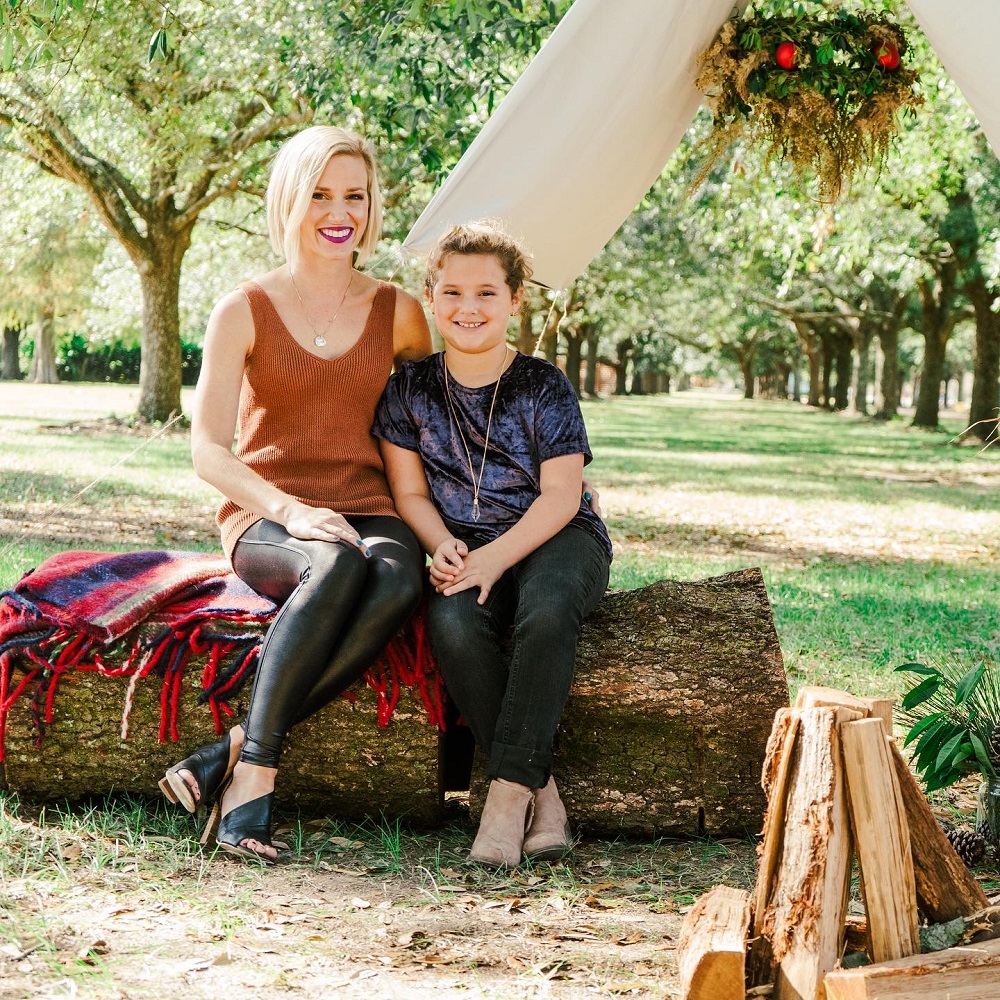 Public parks are free to use and a fun time for the whole family! I personally love taking holiday photos at a park because you can always find a lovely, shaded area with lots of greenery. Also, don't forget your props and a blanket if you plan to use those.
5. Local Holiday Events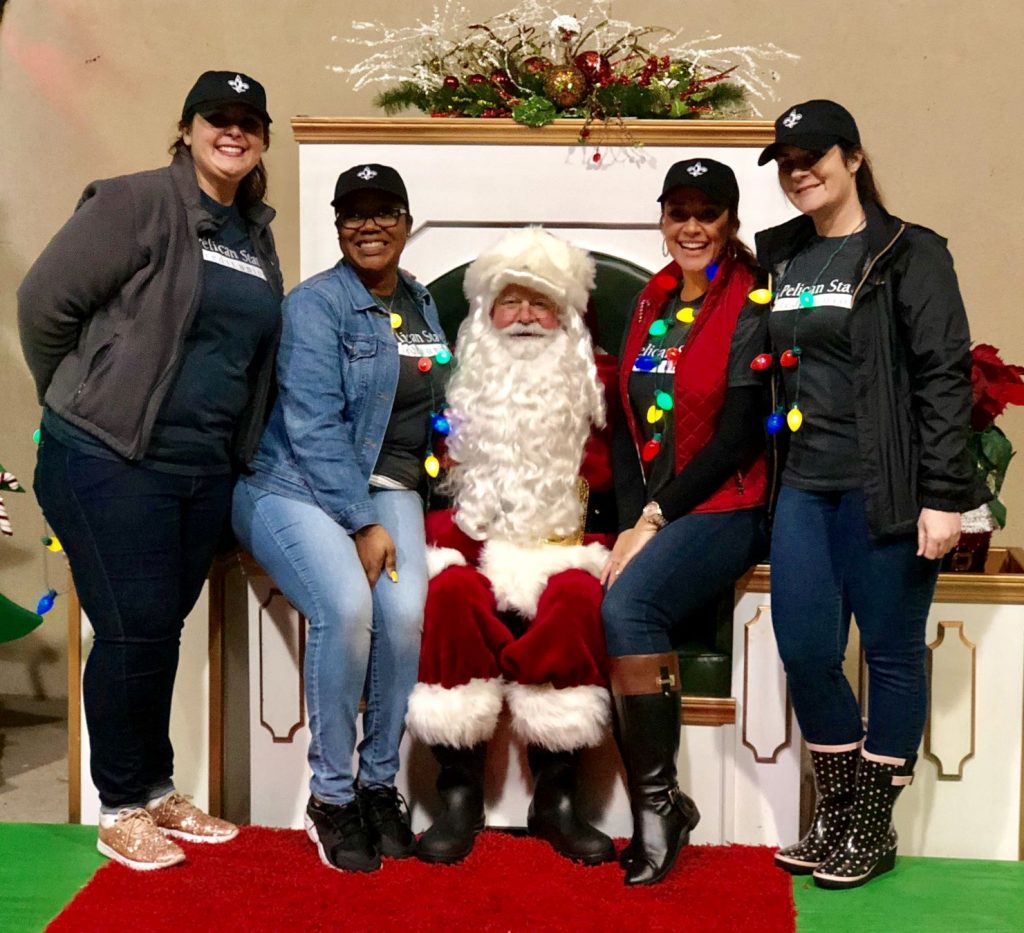 If you're planning on attending any holiday events, they might have a photo booth or photo area. If they don't, you can use their decorations and setup as your backdrop. Ask a friend or passerby to take your photo. You'll be able to get the photos you want and entertain the family all in one night!
If you're not able to find a holiday event, lots of local venues and public buildings in big cities decorate their courtyards and open spaces. Places like hospitals, state capitols, and libraries are usually decorated beautifully during the holidays!
Save on Professional Photoshoots
If you don't have time to do your own photoshoot, leave it to the professionals. There are a couple of different ways to save money on professional holiday photos:
Mini Sessions with a Local Photographer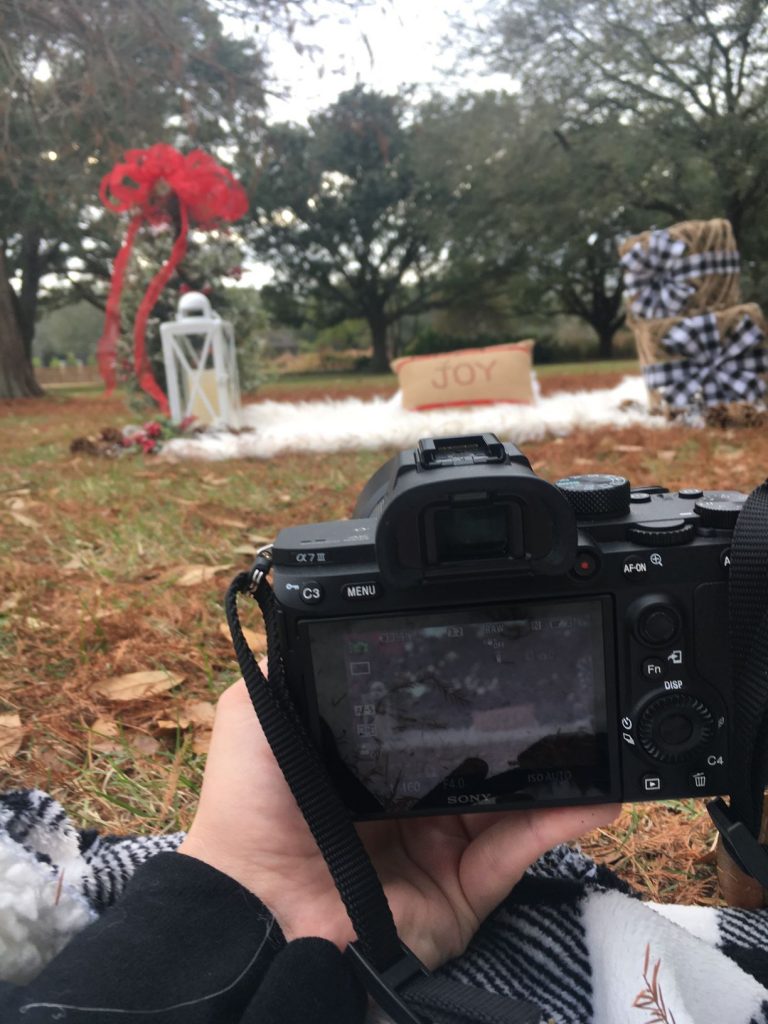 Try to find a local photographer that's hosting mini sessions. These sessions are quick, easy, and significantly cheaper than scheduling a one-on-one full portrait session. You can usually find local photographers on social media or Google search, and the mini sessions will range from around $75 – $125 (a full, hour-long one-on-one session will run you about $250 on average).
Plus, you'll be supporting a small business in your community during the holiday season!
Quick tip:
Search Facebook for sessions from photography students. Lots of students studying photography in college need the experience and samples for projects for classes—and they might not even charge you to take the photos!

2. Department Store Deals

Some department stores like JCPenney have photo studios and sometimes offer discounted sessions and deals around the holidays! Most of the time, you can get your holiday cards printed there as well.

Do your research first and see if you can find a coupon. There are usually big savings during the holidays at department stores!

Have you taken holiday photos before? If so, let us know any money-saving tips that you took advantage of that we may have missed in the comments below!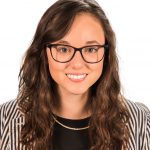 Big-hearted, adventure seeking and creative. Lover of film and photography. Wanderlust enthusiast.