Charcuterie boards have quickly become a phenomenon thanks to their delicious, luxurious ingredients and cultured aesthetic that inspires the bons vivants in us.
As a creative and passionate hostess, I find joy in feeding my friends and family for get-togethers and other events. I'm always the friend who gets nominated to host, which can come with a significant financial burden if I'm not strategic!
I quickly realized how expensive charcuterie boards can be to create after making 10-15 of them in the past year. However, I've now gotten budget boards down to a science!
I'm here to put your mind at ease. You can be an outstanding hostess and make beautiful charcuterie boards without breaking the bank to impress your guests!
Here's how to make a charcuterie board on a budget:
Keep it Simple
You may see all the over-the-top charcuterie creations on Instagram or Pinterest and think that your guests will only be impressed if you have the finest platter that money can buy. This idea is wrong!
The majority of the time, those "dream" boards are made with ingredients that most of the party guests won't eat because the foods are "too adventurous." Your guests will be equally as impressed if you're able to provide a beautiful spread made with food that they actually eat.
There's no need to have five different cheeses, four different meats, three different fruits, two different kinds of nuts, and a partridge in a pear tree to please your guests. Choose 1-2 items of each food group and don't overthink it! Focus on how good the snacks on the board will taste, not just how the ingredients will be perceived. Some of my favorite affordable ingredients include: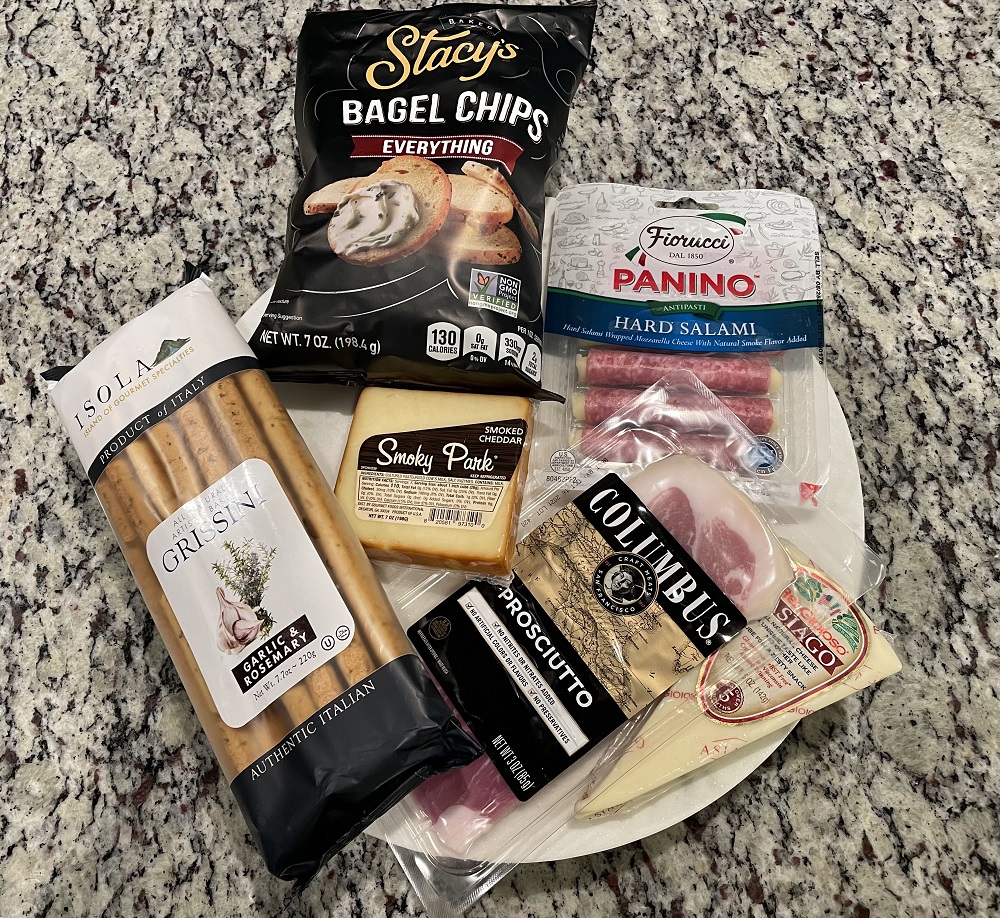 Get Creative with the Presentation
The presentation element of your board can really make it seem more luxurious and expensive than it actually is. It's generally not even the type of food that stands out with charcuterie boards, but rather the variety of patterns and colors.
I've always loved when someone assumes something that I did or have is expensive and I can say to myself, "If only you knew what I know!"
Take advantage of cutting your cheese into shapes and folding your charcuterie meat in creative patterns to bring your personality to life on the board. This will also help your ingredients feed more people when you portion them out!
Use cheaper fruits and vegetables like sweet peppers, pickles, or cherry tomatoes to elevate your board beyond the whites, yellows, and browns of the cheese and meats. I also like adding varying heights on my platter to give it more dimension. If you want to really impress your guests, learn how to make deli meat roses using wine glasses to make your affordable meat assortments look more refined!
Don't Overbuy
To me, this is the most difficult aspect of making a charcuterie board, and something I try to avoid.
It's hard to anticipate how much food you can fit on your platter beforehand. You may feel obligated to have a bit of extra ingredients on hand in case you run out. Then, your guests don't eat everything on your board so you are left with two options—throwing the leftovers away or eating more meat and cheese than one person should.
Remember, in most cases, your charcuterie board is being served as an appetizer for your guests, not an entrée. Your guests will likely just graze on the items, so there's no need to buy large quantities of each ingredient.
Depending on the number of guests you're trying to feed, one package of each item should suffice. Snack packs of nuts, cheeses, and fruit are always my go-to purchases because they're usually cheaper than buying in bulk. Appetizers are intended to stimulate the appetite of your guests, so don't stress that you aren't filling them up on charcuterie items alone!
Raid Your Own Pantry
The perfect thing about choosing affordable, common ingredients for your board is that the ingredients may already be in your fridge or pantry!
I know you're probably thinking, "I don't want to seem cheap and use snacks that I already have on hand." To that, I pose the question, "Who's going to know?"
As far as I'm concerned, as long as the ingredients are fresh and not expired, they're fair game! I know I personally have my charcuterie boards made before guests arrive. That way guests never know whether the jar of pickles is new or from last week's grocery run.
Plan your menu before you go to the store, so you know what items you do and don't need.
---
Now that you know some money-saving tips, let's put them to the test!
Recreate My Charcuterie Board for Under $40
This grocery list is my go-to when I'm hosting a party for 8-10 people. Keeping the four tips above in mind, I'm able to create this delicious spread for under $40. Use these ingredients to recreate my board or simply let it inspire you for your own creation!
| | |
| --- | --- |
| Honey roasted almonds | $3.99 |
| Colby-Jack pre-cut cheese package | $3.99 |
| Asiago cheese wedge | $3.99 |
| Smoked gouda | $6.99 |
| Prosciutto | $4.99 |
| Salami | $3.99 |
| Stacy's Everything but the Bagel Chips | $3.00 |
| Red and green grape package | $5.99 |
| Grand total | $36.93 |
There's no reason charcuterie boards should be reserved for fancy parties and limitless budgets. Your local grocery store offers cost-efficient, delicious ingredients that make this appetizer spread feasible.
---
Do you have any affordable ingredients that you include on your charcuterie boards? Let us know in the comments how you plan to use these tips to bring your charcuterie dreams to life!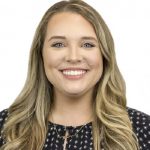 Married to my high school sweetheart. Dog mom to a golden retriever pup named Sage. Mexican food connoisseur. #1 fan of The Office. Just living every day like it's Pretzel Day.