Cooking is slowly becoming a big hobby of mine. Not that I want to open up my own restaurant or anything, but it's something that I really enjoy and putting a lot of passion into a dish is something I take pride in.
Although I get a lot of inspiration from the likes of Gordon Ramsay and others, I get my passion and interest in cooking from my dad. A lot of what and how I cook came from him.
As I've gotten older, I've spent a lot more time with my dad around a grill or a pot. I'm always interested in the wonderful smells and tastes that he has stirring up.
I love going over to my parents' house on the weekends to cook and watch football in their outside kitchen. The smell of Cajun cooking, the sun shining, and football on TV are definitely things I will always cherish.
Food and sports for me have been great bonding moments with my family. There's just nothing better than the smell of fresh food and the sound of, "TIGERS WIN! TIGERS WIN!"
One of my favorite dishes to cook (and yes, I got the inspiration and recipe from my dad) is pastalaya.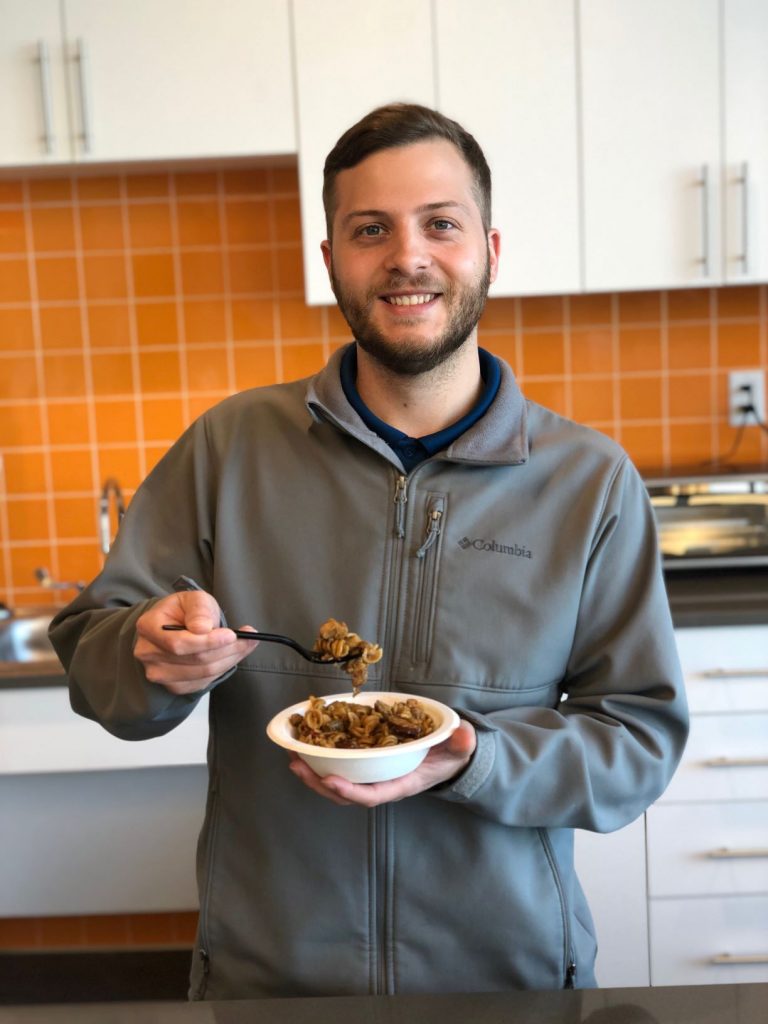 Pastalaya is a version of jambalaya and has a bunch of the same components, but rather than white rice, it's made with pasta.
What I like most about pastalaya is that it's the perfect meal for game day! Whether you're tailgating or hosting a watch party at home, this recipe feeds about 6-8 people, is super inexpensive, and tastes great.
Here's what you'll need:
Ingredients:
1 lb. of pasta (I use rotini, but spaghetti, penne, and linguine all work for this recipe too!) – $1.28
32 oz. (4 cups) of chicken stock – $1.22
10 oz. can of Rotel (mild) – $0.98
1.5 lb. bag of seasoning blend (chopped onions, celery, red peppers, green peppers, and parsley flakes) – $2.98
1 lb. of sausage – $4.23
1.5 lbs. of chicken (6 boneless/skinless chicken thighs) – $4.85
1 stick of butter – $0.94
1 tbsp. of garlic – $0.06
1 tsp. of salt – $0.01
1 tsp. of black pepper – $0.05
1 tsp. of paprika – $0.08
3 drops of browning sauce – $0.14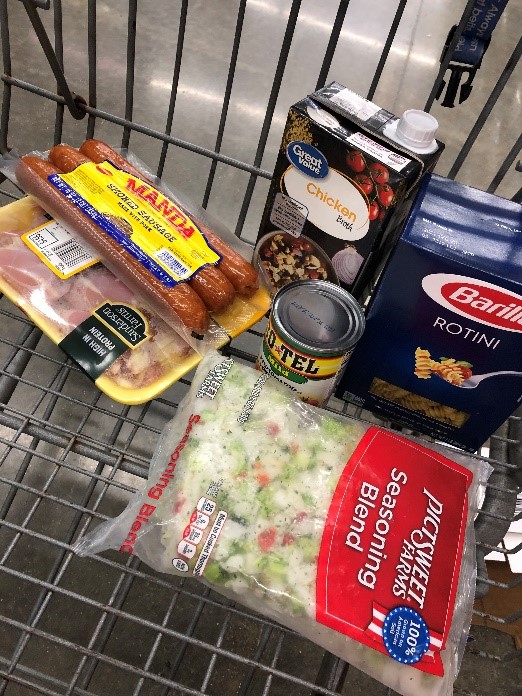 I wasn't kidding when I said it was inexpensive. Everything I needed for this recipe came out to be $16.82. That's an insane value for the amount of food this recipe makes—which is about 12-14 servings!
Now let's start cooking! Here's how you can make the perfect game day meal for under $20.
How to make it: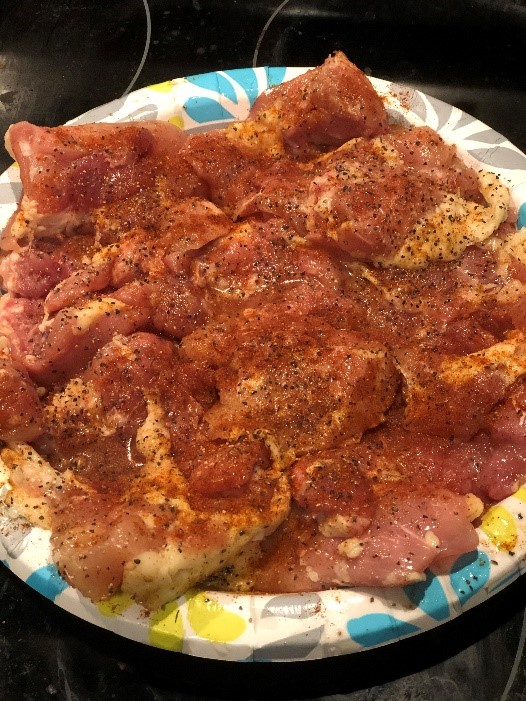 First, season the chicken and let it marinate for a while. I like to pour some olive oil over the chicken as a binder for my seasonings. Season both sides with salt, pepper, and paprika. Paprika gives a nice smoky flavor that I like. When both sides of the chicken are seasoned, put it in a bag and in the refrigerator. I do this a few hours before I start cooking. Also, you're going to want a good sized pot—at least 6 quarts so you have enough room to stir all of your ingredients.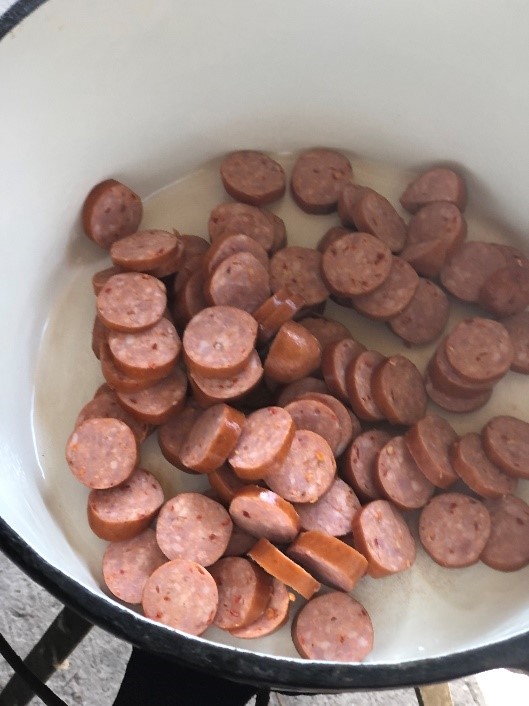 Next, cook all the meat beginning with the sausage. Cut it up and get it to a nice brown color. Then, remove the sausage and place it off to the side.
Quick tip:
Once the sausage is cooked, keep the juices in the pot. This gives the rest of your ingredients that you'll add in later an incredible flavor!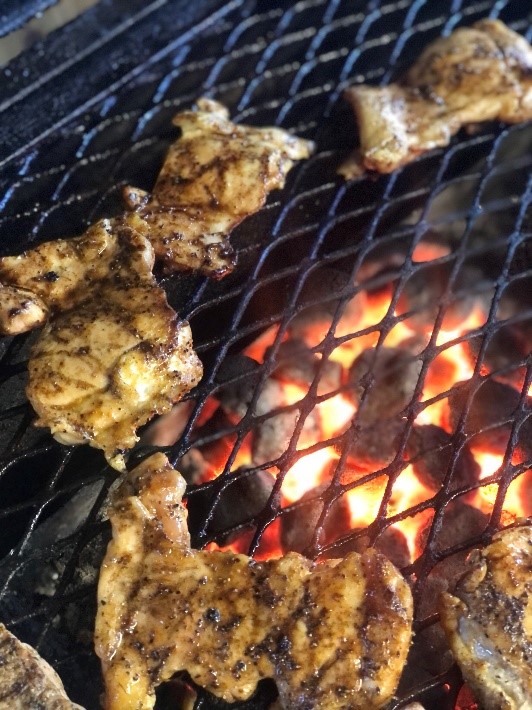 Then, cook your chicken until it's cooked all the way through. I prefer chicken thighs because the dark meat has a better flavor, in my opinion, and it's more tender. Dark meat usually takes a bit longer to cook, but it's worth the wait! Now that the chicken is done, do the same thing you did with the sausage—plate it and set aside.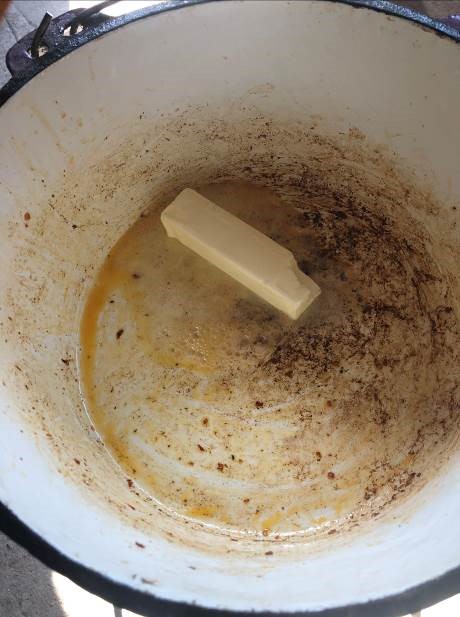 All of the great flavors from the chicken and sausage are now in the pot and it's time to throw in the veggies. Throw in a stick of butter first to get that melted. This is my favorite part of the whole process because you really begin to smell all the flavors in the kitchen!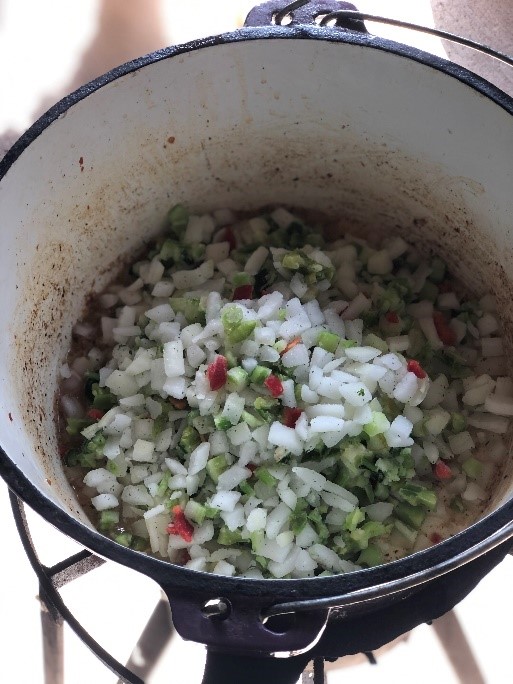 Over medium heat, pour in your bag of seasoning blend. I like to use the seasoning blend bag because the veggies are already chopped and it has a couple extra things, but onions, green peppers, and celery are a must. This is what some may know as the "Holy Trinity." This is also the longest part of the process because I really like to simmer my veggies for a while. It's hard to overcook "Trinity," and the longer it cooks, the more flavor you get. Also, during this time, when the chicken has cooled down, start cutting it up to have it ready to go by the time the veggies are done.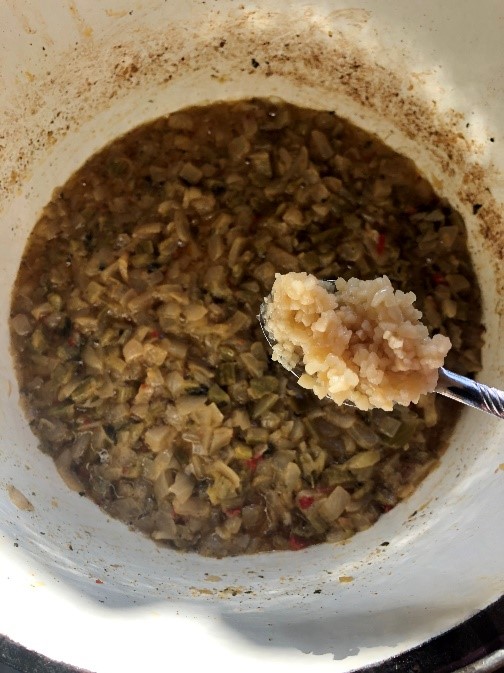 Throughout the cooking process, the veggies will absorb the liquid and some will evaporate, so add about 1-2 cups of water to keep the veggies from burning. This part takes about 45 minutes. Add a teaspoon of garlic about 10-15 minutes before the veggies are done. Some may cook their veggies shorter or longer than I do, but everyone has their own preference.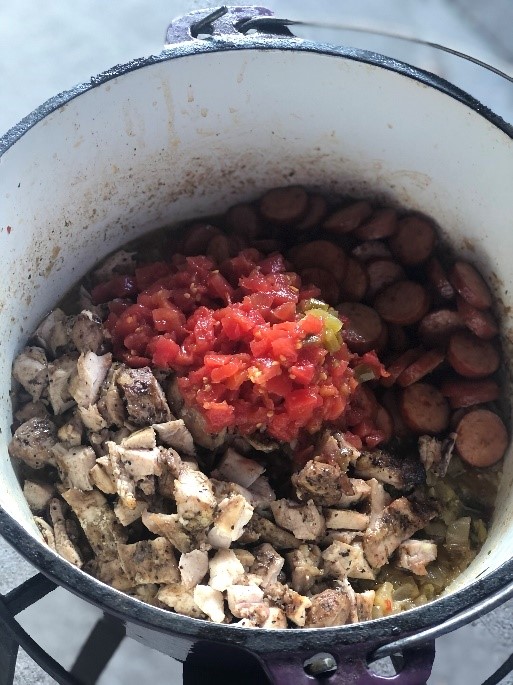 Now that everything is cooked, it's time to combine all of the ingredients. Add in the sausage and chicken and pour in four cups of chicken stock. Turn your heat up to bring all of this to a boil, or a "swamp boil" as my uncle would say. To give it a nice dark color, add just a few drops of browning sauce and stir.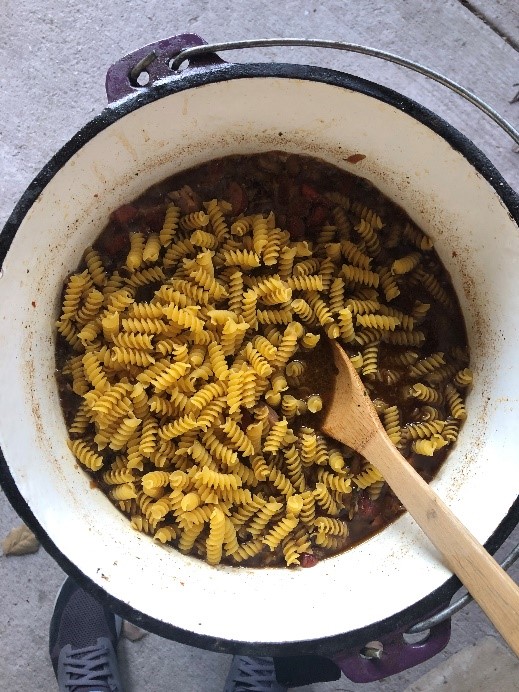 Once this comes to a boil, add in one pound of pasta. Once the pasta comes to a boil, cover it and turn your heat down to low. Keep this covered and over a low heat for the next 30-40 minutes. After that, take it off the heat, but still keep the lid on, and let it finish cooking for another 30 minutes.
After that time has elapsed, your pastalaya is complete! Just give it one last stir and ring the dinner bell!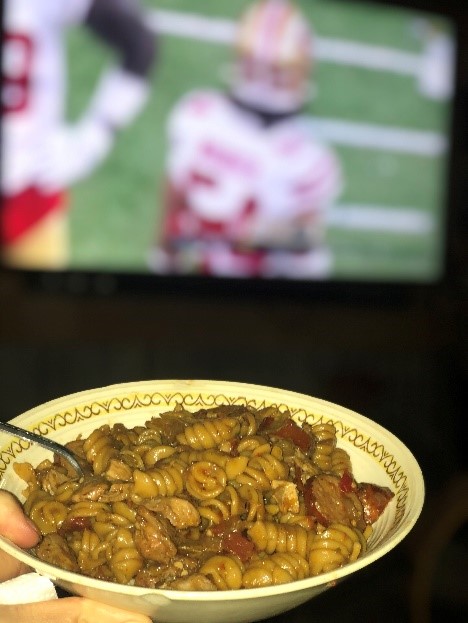 ---
Have you ever made pastalaya before? What's your favorite ingredient for your recipe? Let us know in the comments below!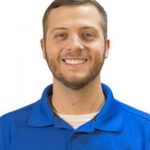 Just a nerd who enjoys the simple things. Grilling and watching sports are my hobbies. Dad joke enthusiast and General Manager of a fantasy football team.