So, you're thinking about starting your own business, but the world of entrepreneurship seems to be solely dominated by people well into adulthood.
A few facts stand true in journey of ambitious elf-starters and business owners. You don't have to be an adult, and it places you in an industry of independently-minded thinkers.
One of the greatest advantages of entrepreneurship? It's a great way for young people to start developing wealth and skills early on, especially if they're not old enough to hold a traditional 9-to-5 job.
What is an entrepreneur?
You've probably heard the word entrepreneur thrown around, but what does it mean? Well, entrepreneurs create new businesses. They do so with the understanding that they bear most of the risk and enjoy most of the rewards.
The journey of an entrepreneur is not necessarily an easy one, but it is courageous. It allows you to contribute your own unique spins to the market! As an entrepreneur, you risk a lot but can gain a lot as your business succeeds.
Do you have SMART goals?
We need to talk about SMART goals before we move on to the basics of entrepreneurship. It's important to identify and set clear financial goals before thinking about starting your own business. You can do this by completing our SMART goals worksheet. SMART goals are:
Specific: Describe your goal
Measurable: How will you track your progress
Attainable: What steps can you take to achieve this goal
Relevant: Does this goal align with the bigger picture
Timely: When will you complete the goal
By starting out with your SMART goals, you're ahead of the game! Pelican State CU has several tools and resources to help you reach your financial goals and manage your money once your business starts earning it. You can open a youth savings account with Pelican to safely store your money and even earn some!
Do you have what it takes?
It's important to figure out why you want to be an entrepreneur. Being an entrepreneur may sound like an ideal path for high income, but that success comes with some failure. Can you handle that pressure?
Everyone plays a hand in making the world work well, but not everyone's meant to travel the road of entrepreneurship, and that's okay!
If you believe you're meant to be an entrepreneur, ask yourself this—are you an ambitious trendsetter, creator, and innovator? If you answered yes, then think about how well you are at time management.
These questions are important to understanding if you're ready to be an entrepreneur. So, answer these types of questions openly and realistically.
What's the idea?
Now that you've answered the above personality questions, it's time to start answering questions about what you envision your business to look like!
Determine if your idea is going to be profitable. Does it benefit the market? If you answered yes, and if the need for the service or product exists, then the chance of success is more likely.
An interesting quote to remember when developing your product or service: "If you love what you do, you'll never work a day in your life."
For example, if you love landscaping, yard work, or flowers, consider building your business around that. Focus your efforts on telling your neighbors you'll do their flowerbeds or cut their grass. Show some examples of your work, and don't forget to deliver on your promises!
If you base your business on a skill you love, there's an increased likelihood you will see your vision through.
Who's the audience?
Once you determine your idea, you need to determine the audience and their reaction to the idea.
You can do this by testing the waters with friends and family. Use their feedback to determine if the product or service is ready for a larger audience. If necessary, revisit your original idea to adjust and make any changes
This will help you determine the effectiveness and likeliness of success for your service and/or product on a smaller scale. Sometimes, the most genuine support and honest critique comes from your family and friends.
Don't worry, this is your dream, and no one can bring your dream to light like you. No matter how many times you might have to go back to the drawing board, go back until you get it right. Remember to lean into your self-motivating and self-starter attitude whenever you can!
What's the plan?
The business plan is probably the most important piece to a successful business.
What's a business plan? A business plan outlines the path you want your business to take to make money and grow revenue. The plan usually projects the business' goals for the next three to five years.
Developing a business plan is important and a little difficult. It's okay to ask for help with this step. Just be sure the assistance that you request is from someone with an experienced background, preferably in your target market.
Don't forget to allow your individuality to shine through in your business. Finally, the moment you've been waiting for—launching and managing your business. This step of the process is where the rubber meets the road. It's the time to see your idea come to fruition.
This key factor is why the consumer decides whether they will patronize your business. A consumer is a person or group who chooses to order from or use your business. Their decision ultimately decides your business' fate.
What's the real-life scenario?
It's important to understand the deep usefulness of social media. Use that to your advantage.
Pelican member Erin Johnson is a great example of using social media to advance your business.
In January 2022, Erin and her mother, Lakenya Johnson, published My Grandmother Calls Me Beauty. The book celebrates the bond between Erin and her grandmother.
Erin does a great job of keeping an active social media presence where she promotes her book and her love of reading. She also encourages others to read as well.
You can follow Erin and learn more about book on her Instagram page: @erinleeannjohnson
Entrepreneurship is ever-growing and ever-changing like the economy. Remain a student in your skill or trade and continue to learn new information. It can help you stand out in your market and propel you forward on a long successful entrepreneurial journey.
What's the next step in your entrepreneurship journey? Let us know in the comments below!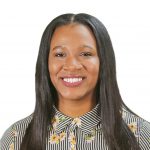 Native of Baton Rouge, resident of Ascension, loving wife and mother. I enjoy traveling, cooking, researching vegan meals, and online shopping. Firm believer of the quote, "Put good in, get good out," applied to life, health, and wellness.