Camping has always been something I've enjoyed doing. While it may not be the most luxurious of vacations, camping can be extremely fun and relaxing.
As a kid, we would go on camping trips for the weekend to spend some quality time with family and wind down from the busy week that preceded. A weekend of sitting by the fire, fishing, and enjoying the great outdoors was just what the doctor ordered!
I have lots of great camping memories, but my favorites were the times my family and I would go on bike trails. You can cover a lot of ground when you're on a bike and want to explore the scenery. Bringing our bikes for our camping trips was a must.
A huge plus (especially thinking about it now) was the fact that, as a kid, I didn't have to worry about the financial aspect of camping trips. Now, well, I do.
Camping trips can vary when it comes to their overall cost. What is thought to generally be an inexpensive vacation can sneak up on you and cost more than you may think.
Here are some tips to plan your next camping trip on a budget:
Find Campgrounds That Are Free
A big portion of camping trip costs comes from the price to stay at the campsite. Campsites that do charge a fee usually charge per night or require you to pay a fee when you enter the grounds. Eliminate this cost right off the bat by staying somewhere that doesn't charge you anything to camp.
Free campgrounds usually don't provide amenities like bathrooms and electrical hookups, so choosing a free campsite really depends on the type of camping you want to do. If you're looking to do some simple tent camping, I would definitely consider this budgeting tip.
FreeCampsites.Net is a really cool tool to use for this! Just enter your preferred location and a list of campsites will appear with reviews and photos.
Choose Somewhere Nearby
The closer your camp destination is to home, the less money you'll have to spend on gas. Not spending as much money at the pump gives you more elbow room in your budget for the things you'll actually need while camping.
Opting to camp somewhere nearby is also important if you're traveling in a camper or towing heavy equipment. The fuel efficiency is worse the heavier a vehicle gets, so be sure to pack light if you want to save money on gas while traveling long distances.
Also, if you have a credit card that earns points, it's worth a shot to check and see if you get double or triple points on gas. If your heart is set on a campground that isn't nearby, you can at least get some money back on gas expenses!
Planning a fishing trip?
Look no further than Sportsman's Paradise. Click
here
for a list of the best fishing spots in Louisiana!
Bring Stuff From Home
An important thing to do when planning your camping trip is to make a list first. Before you go to the grocery store for the essentials, consider packing anything you have from home to cut down on costs. This can be anything from pots and pans, to blankets, to bug spray.
Check out this checklist for a starting point on things you'll need to take with you on your camping trip:
Tent
Sleeping bag & pillow
Flashlight/lantern
Lawn chairs
Water
Cooler
Pots & pans
Knives & eating utensils
Cups
Charcoal
Toiletries
Sunscreen
Insect repellent
First-aid kit
Axe/multi-tool
Map & compass
If you're a first-time camper, you may not have some of the more camping-specific items just lying around the house. You might want to consider making the investment on those types of items for your first trip. It may cost more upfront, but at least you'll still have them for the next trip you go on!
Create Your Own Free Itinerary
Camping offers you the opportunity to customize your vacation however you see fit. Some campgrounds charge you to go on nature trails or charge extra for leisurely amenities like water parks. There's no need to spend money on things to do while you're camping when you can create your own.
There are plenty of fun things to do on a camping trip. Cooking, fishing, hiking, scavenger hunting, stargazing—the list goes on and on. Make the most out of your camping trip by trying these activities. You'll find that the most fun and relaxing activities won't cost you a dime!
Find Good Deals on Gear
Camping gear like tents, lawn chairs, tarps, and hand tools don't have to be bought brand new. You can if you want to, but the price of items like these will be much cheaper if bought secondhand or at certain times of the year.
Try searching at garage sales or a local thrift store for camping gear. The "like new" condition isn't always promised in secondhand sales, but it's definitely not unlikely to find used camping equipment that is still in great condition.
You can also consider shopping for camping gear at certain times of the year. Be on the lookout for stores that are getting rid of last year's supply of camping gear and place older gear on clearance. Usually the winter or during the holidays is when you can take advantage of discounted camping gear.
Overall, camping is a great way to disprove the notion that vacations cost too much money. If you're looking to wind down, relax, and take in what nature has to offer—all without having to spend a couple thousand dollars or more—a camping trip is the perfect vacation for you.
What's your favorite thing to do on a camping trip? Let us know in the comments below!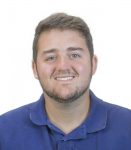 Louisiana State University alumnus (Geaux Tigers), fanatic of all things sports, pugs, and Star Wars, and teller of the occasional dad joke. Retired Avenger, current NFL free agent.