One resolution that we should all have capitalized, underlined, and in bold at the top of our lists? Save more money!
The thought of handling finances might bring some eye rolls and images of endless Excel sheets, but we're here to show you that saving money doesn't have to be a headache.
Check out some of these apps that can help increase your savings!
MyPelican
The MyPelican app is available to all Pelican members.
The app seamlessly manages your accounts on one sleek interface, and features account information, money transfers, document upload, and more.
Plus, the app's MyFinances feature allows you to transform the way you track your spending. The feature lets you categorize your transactions, add notes about transactions, and attach receipts. Combined with our enhanced transaction search and alert options, your financial tracking just got more powerful.
Pelican also offers a free, online Financial Empowerment Program within the app, where participants can learn key financial concepts within the app.
The app is free for all Pelican members.
Mint
Are you looking for an app that allows you to see your finances in one place? Mint allows you to do just that!
The app lets you create custom budgets and connect all your bank accounts, credit cards, loans, and investments. Understanding the full picture of your finances makes it simple to track and spend. Mint puts this at your fingerprints.
The app also lets you set up bill reminders, and subscription monitoring and will notify you if a subscription increases.
Mint is free for users.
Dosh
Do you ever think about couponing and get put off by thoughts of endless coupon clipping?
Well, the Dosh app takes away the hassle by automatically applying savings to your linked debit or credit cards. No coupon clippings are required!
You can also find amazing deals on travel purchases and earn cash back at certain hotels.
Plus, you can earn cash for referring friends and family.
Dosh is free for users.
Upside
Gas doesn't have to break the bank!
Upside pays you to pump gas. The app finds deals and allows you to get cashback at more than 45,000 gas stations, restaurants, and grocery stores nationwide.
The accumulated cashback can be redeemed for a gift card, direct deposit, or paid through PayPal. Another great plus? It gives you bonuses when your referred friends make eligible purchases.
Upside is free for users.
GoodBudget
This app takes the tried-and-true envelope method and makes it digital! GoodBudget makes the process of tracking your spending seamless.
The app allows you to categorize the money in your bank account by bill and expense. Each time you earn money, you can go into the app and separate the money by category. This allows you to stick to your budget and only spend the money allocated to each category.
You can also share the account with family members, so everyone understands the monthly budget.
The app's free version gives you 20 envelopes and sharing with up to 2 devices. You can upgrade to an $8 per month version that allocates unlimited envelopes and shares with up to 5 devices.
GoodRx
Saving money on food and gas is great, but what about saving money on prescriptions? If you're someone with a lot of them, then GoodRx is the app for you!
You don't need to call around to find out which pharmacy has your prescription for less. GoodRx makes it easy to find budget-friendly prescriptions by listing the prices at nearby pharmacies.
Plus, the app posts coupons you can use at each pharmacy.
GoodRx is free for users.
Do you have a favorite money-saving app? Let us know in the comments below!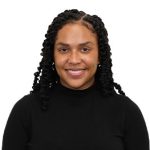 My name is Leiana Pineda Gonzalez-Rubio, and I am the Content and Digital Strategist at Pelican State Credit Union. I have over 6 years of experience in the marketing and communications field. I love reading, dancing and making art in my free time as well as spending time with my boyfriend, family and my dogs.