The Beak Squad is organized and run by Pelican team members to help promote fundraising and volunteering! At the beginning of each year, we choose a charity to support and raise money for!
So far this year, we've hosted a number of "FUNdraisers" for our charity of the year, Down Syndrome Awareness Group. I'm so excited to share some of the wonderful things that have been happening!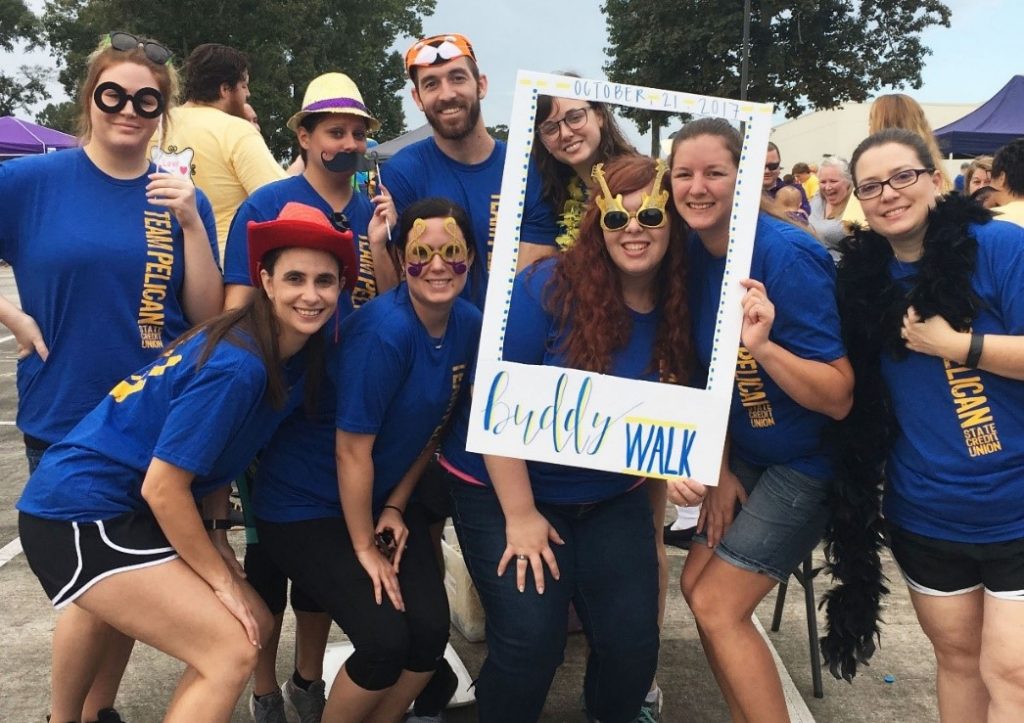 17th Annual Baton Rouge Buddy Walk
Each year, the National Down Syndrome Society puts on a Buddy Walk in different cities across the country. This year, the Down Syndrome Awareness Group of Baton Rouge, DSAGBR for short, held the 17th Annual Buddy Walk at Healing Place Church in Baton Rouge, Louisiana. This is our charity of the year, so of course we had to attend!
We printed custom 'Team Pelican' shirts and any employee could buy one as a donation. This raised over $600 for DSAGBR! The walk was full of fun activities. They had jeep rides, hay rides, inflatables, face painting, jump rope, chalk drawing, a live DJ and much more!
What is Down Syndrome Awareness Group Baton Rouge (DSAGBR)?
DSAGBR is a local organization that is connected to the National Down Syndrome Society. They provide parent support and promote public awareness to improve the quality of life of all individuals with Down syndrome. Visit the DSAGBR website to find out more about how they're living that mission.
What Kind of Fundraisers Does Beak Squad Organize?
The Beak Squad hosts several fundraising events like our baking competitions, T-shirt sales, Candy Grams, food drives and, my personal favorite, Pelican Pie in the Face!
Pelican Pie in the Face is a new fundraiser this year that instantly grabbed my attention. This gave every Pelican team member the chance to actually pie their manager in the face! As you can imagine, people were more than willing to donate.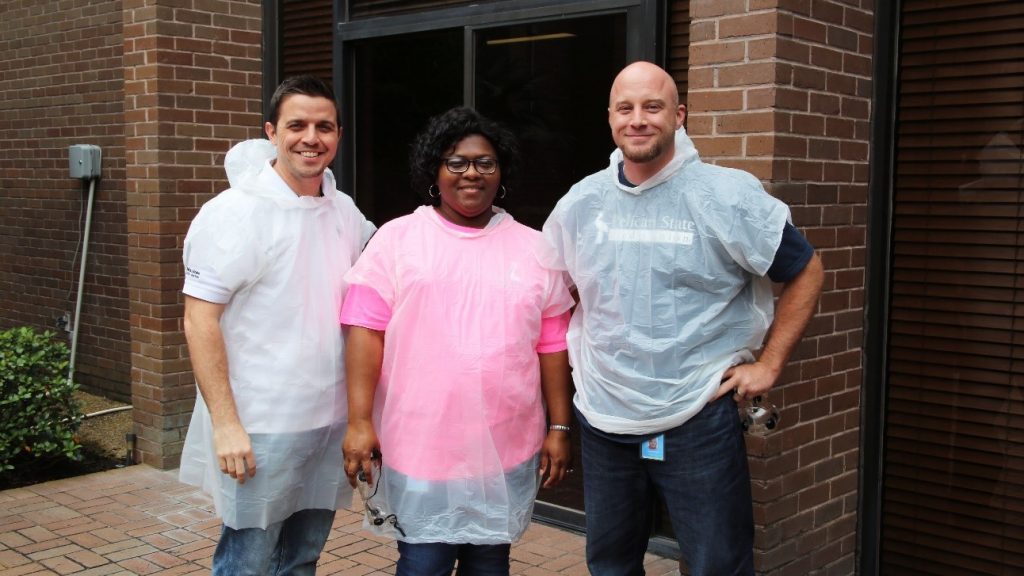 Pelican team members had the chance to donate one dollar per vote towards the manager of their choice to get pied in the face. Team members could vote as many times as they wanted. After the votes were in and all the managers were decided on, team members bid to be the pie-thrower.
Finally, the day had come to start throwing pies! I had the privilege of personally witnessing the action, and it was amazing!
You could hear the yelling and laughing and see people jumping with excitement. The managers prepared themselves with a poncho but the whipped cream got everywhere! There's no better way to raise money than with fun and laughter.
We had a great turnout and raised over $400 for DSAGBR! Our Pelican family never fails to go above and beyond. Don't miss out on the fun and be a part of the action by watching the video below or on our YouTube channel!
The Beak Squad has become an integral part of the Pelican culture, and I'm excited for all the new things to come!
What's your favorite local charity to support? Tell us about it in the comments!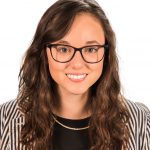 Big-hearted, adventure seeking and creative. Lover of film and photography. Wanderlust enthusiast.