2019 was a very busy year, and our team members' Heart for Service was at the forefront of all of Pelican's yearly achievements. Our team members raised a record-breaking amount of money for charity in 2019 thanks to Pelican's Beak Squad!
The Beak Squad is Pelican State Credit Union's team member-run committee responsible for fundraising initiatives and volunteer opportunities. Each year, Pelican team members vote on and select a charity that it donates to, and with the collective help from Beak Squad, all expectations were exceeded.
Pelican's 2019 charity of the year was Our Lady of the Lake Children's Hospital.
Check out the fun and creative ways our team members raised money this year:
Coins for Kids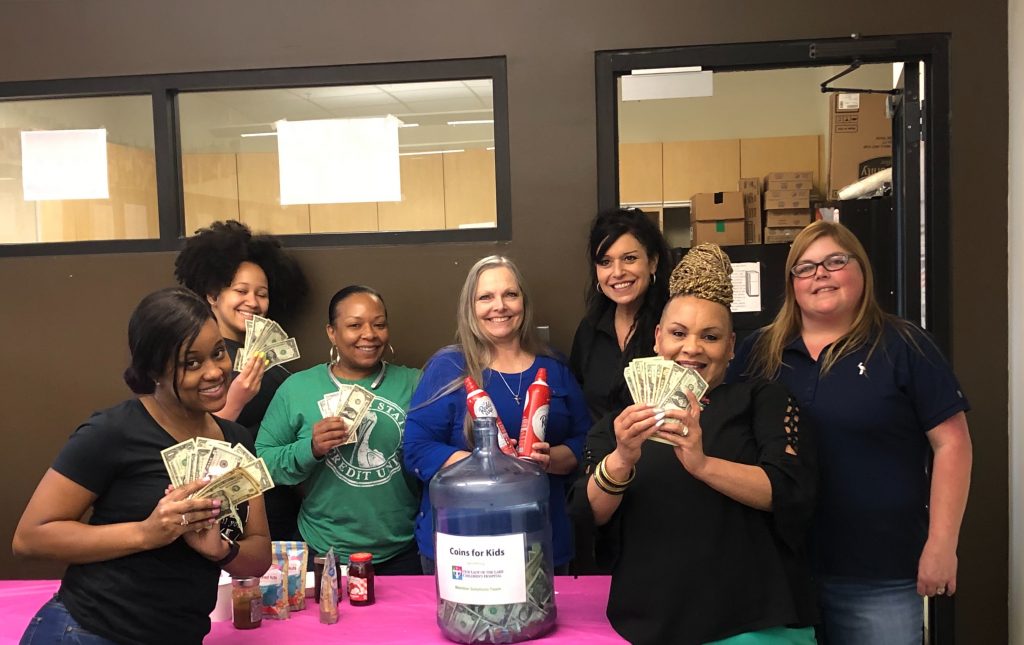 Pelican's Beak Squad kicked off a new initiative called "Coins for Kids" in 2019. The Beak Squad placed an empty jug at every department and branch for Pelican team members to donate cash. It was a race to see which team could fill their jug the quickest and who could raise the most money.
With combined efforts from the branches as well as our departments at our corporate office, we raised a total of $10,733.12 with this one fundraiser!
Check out the video here:
Sweets On Wheels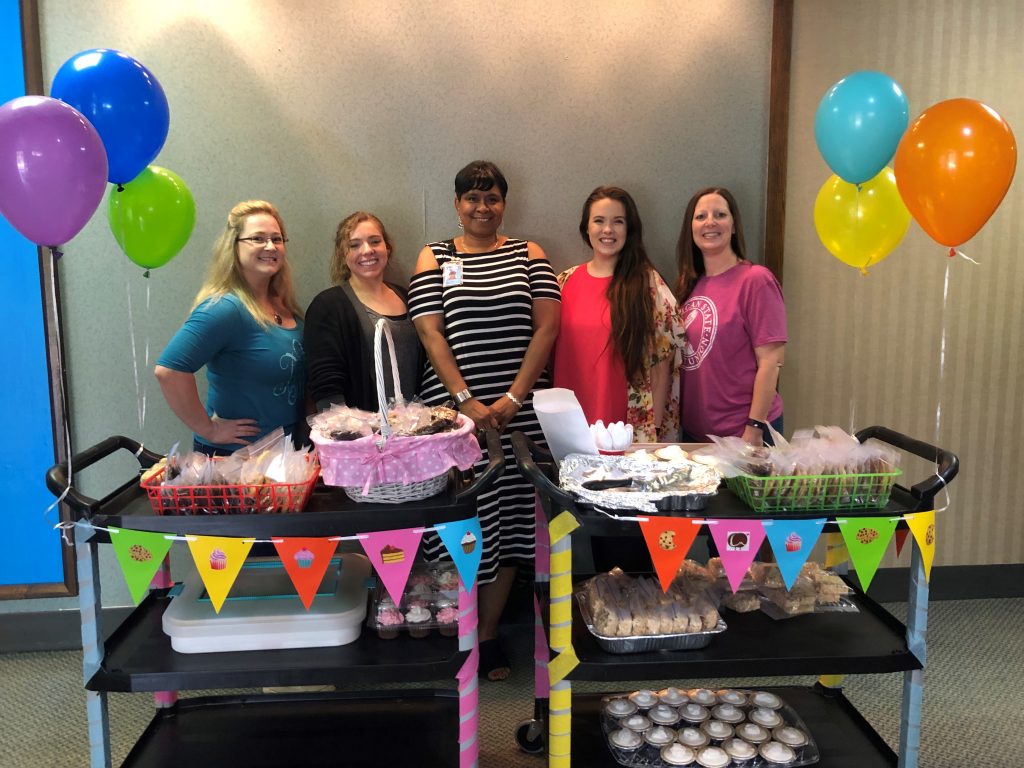 We also hosted a Sweets on Wheels mobile bake sale at our Corporate HQ! There were tons of scrumptious desserts for sale including frozen lemon box pies, brownies, and cake.
Mother's Day Raffle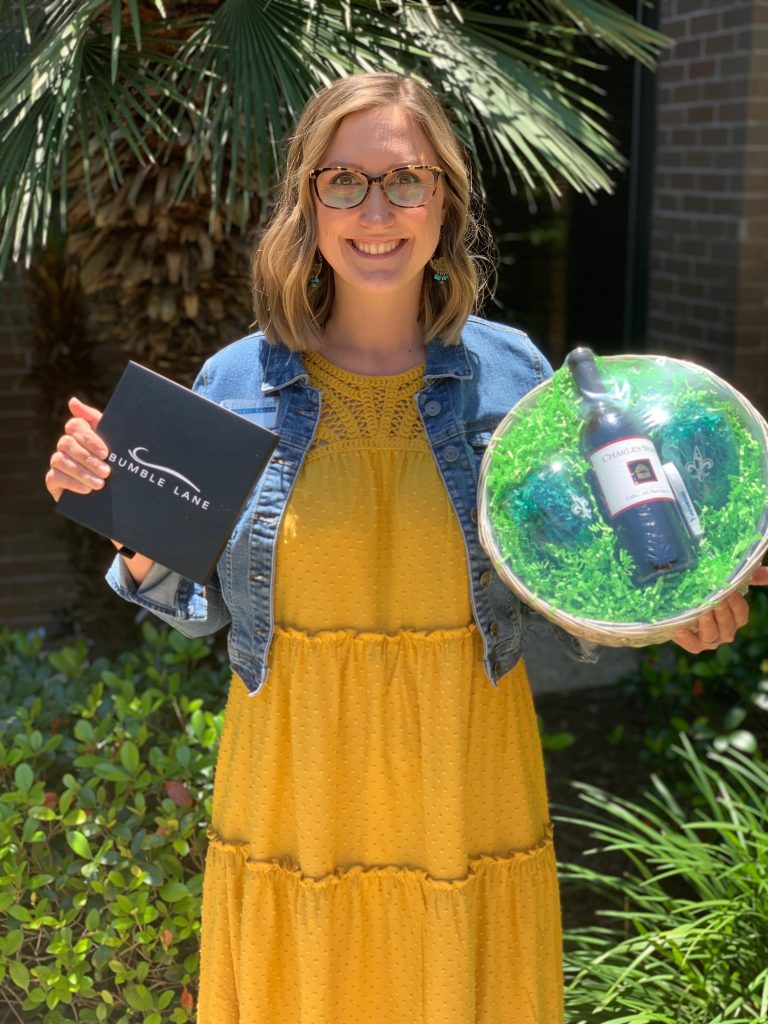 We hosted raffles for both Mother's and Father's Day! Our Mother's Day raffle included a spa package and gift card from Bumble Lane, while our Father's Day raffle included a crawfish boil prize from Don's Seafood.
Coneys for Kids and Cake Walk for the Fourth of July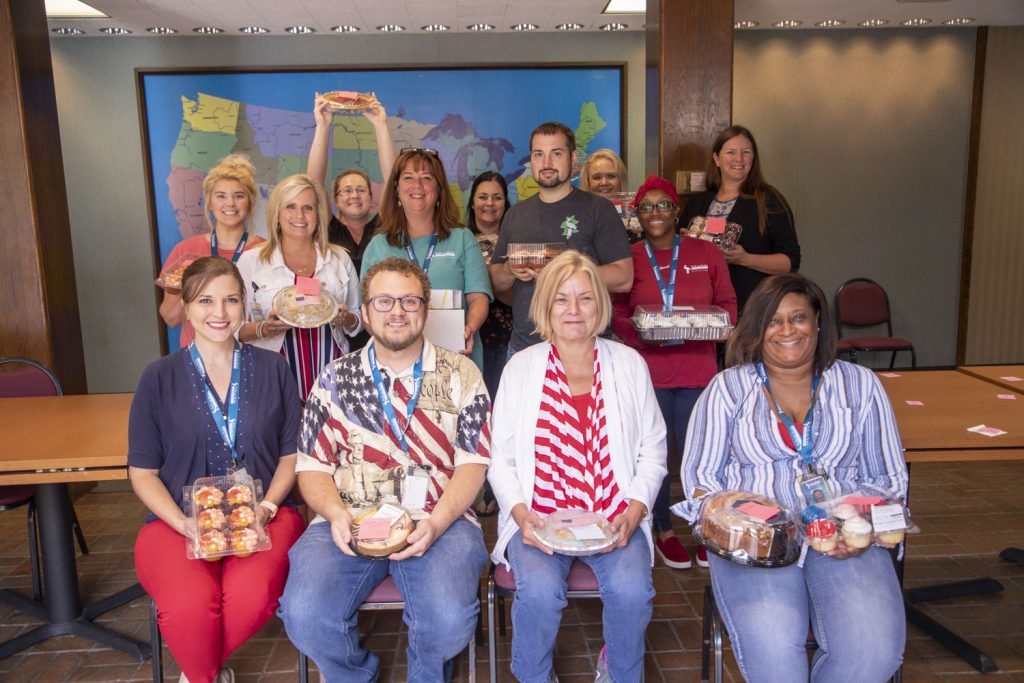 The Coneys for Kids and Cake Walk mobile sale and dessert raffle were both a huge hit for our team at Pelican's Corporate HQ. Pelican team members celebrated our country's independence and raised money for a good cause!
Mac & Cheese Bake-Off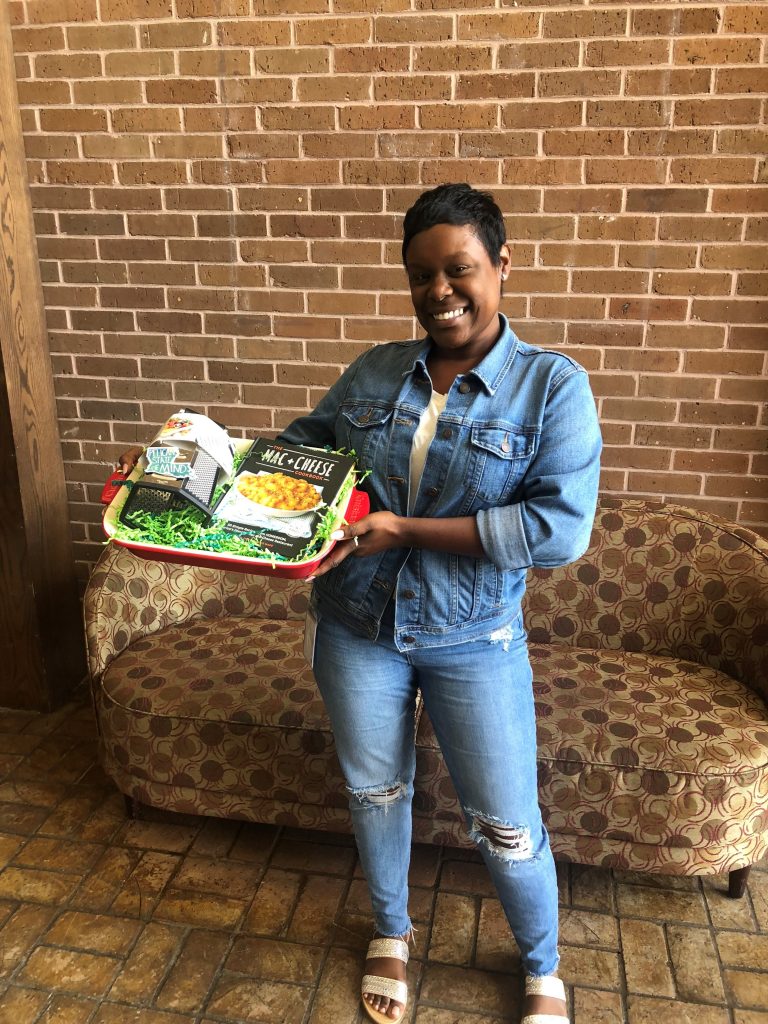 We held a Mac & Cheese Bake-Off where lots of delicious dishes were submitted, and team members sampled and voted to see which was the tastiest. Our winner received a Pelican prize pack and bragging rights for best mac & cheese!
Ice Cream Mobile Cart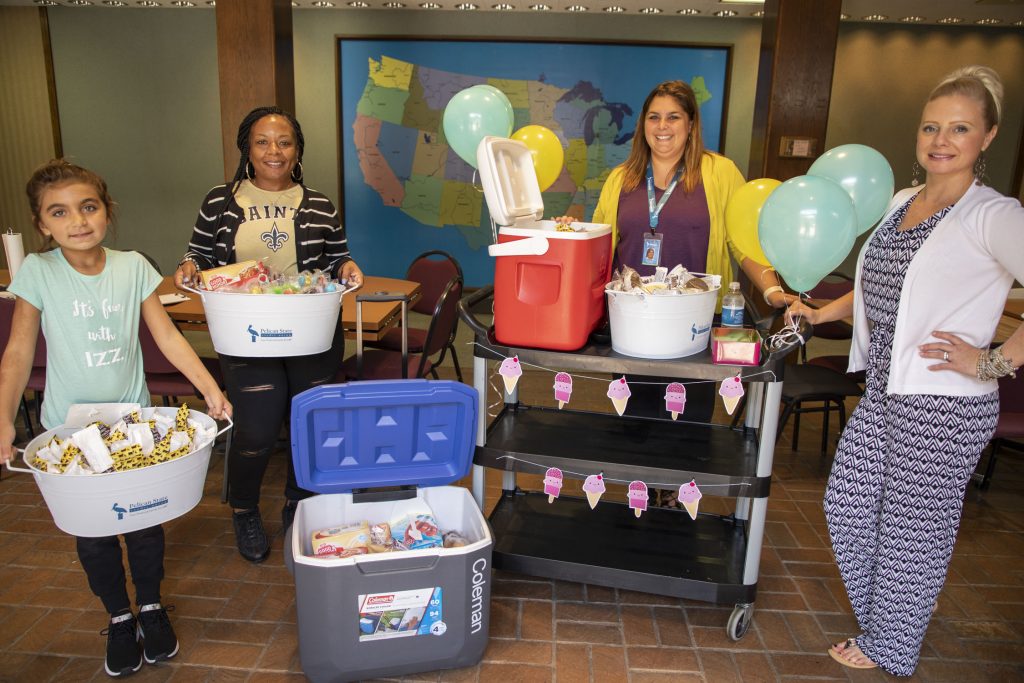 All of Pelican's locations across the state held ice cream treat sales to fellow team members in 2019. There were tons of delicious frozen treats for sale including fudge pops, ice cream sandwiches, gelato, and more!
Tailgating Treat Championship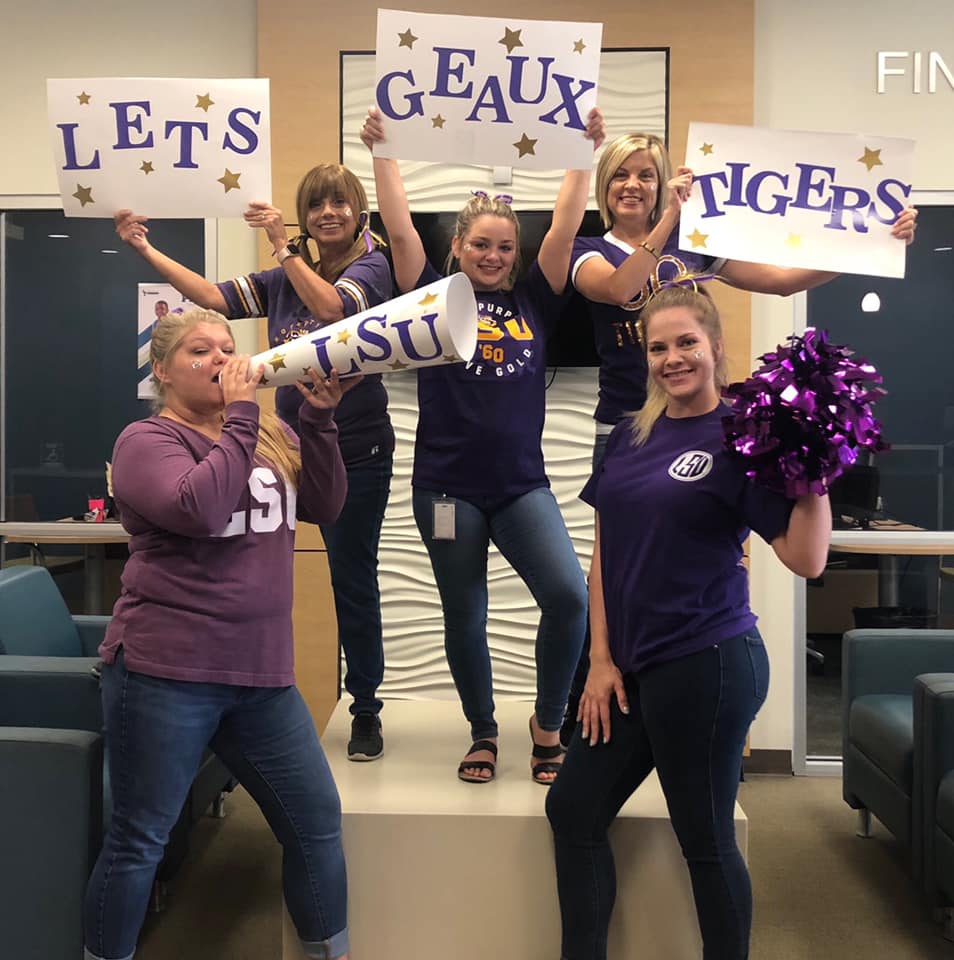 Pelican held Tailgating Treats festivities across the state. Team members dressed up representing their favorite football teams. There was also a hamburger sale and a sweet treat competition!
Pelican Pie in the Face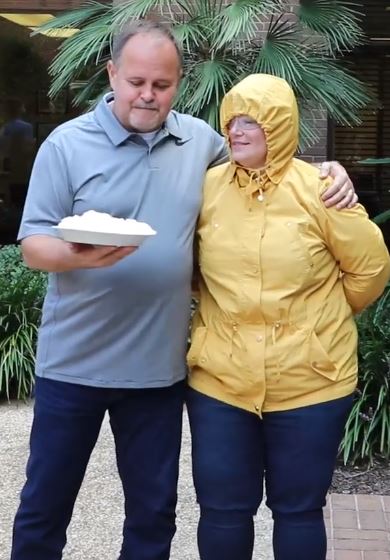 In one of the most popular fundraising events that Pelican hosted, "Pelican Pie in the Face" raised a total of $478!
Beak Squad set up an internal bidding system, giving all Pelican team members the chance to compete for the honor of "pieing" the manager or supervisor of their choice. Each vote was valued at $1, and the 10 highest vote-getters were pied in the face!
Want to see our managers get pied for charity? Watch this video: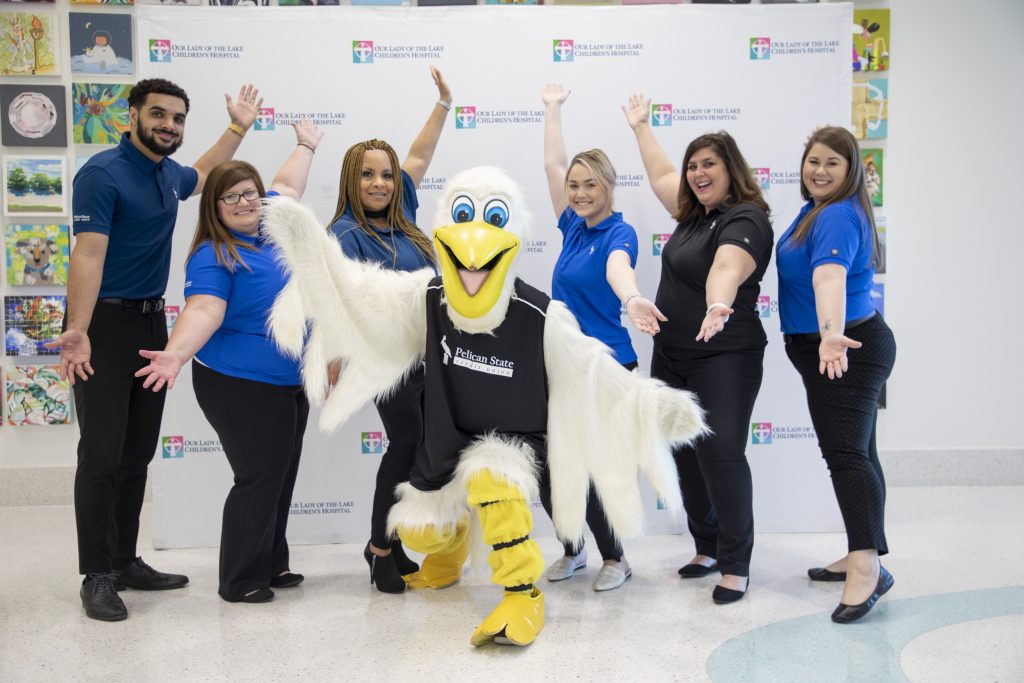 All fundraisers the Beak Squad hosted in the 2019 calendar year raised a total of $17,591.55 for the children's hospital—our highest fundraising amount EVER!
Which of these fundraisers was your favorite? Let us know in the comments below!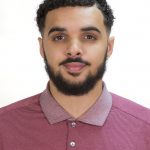 A man of few words and many interests. My favorite things to do are attend concerts and sporting events. I am a dog person and my breed of choice is the Rottweiler. My biggest passions include sneakers, fashion, fiction literature and cinema.