Time and again we hear people ask "Can you use credit unions from anywhere?" You probably hear about banks being everywhere and assume that since credit unions aren't "big banks," you have limited access to your funds. We're here to tell you that that's simply not true.
Most of this comes from the widespread issue of people relaying misinformation about credit unions. Hey, it's not their fault—most of these misconceptions come from outdated information. The fact is that this myth is simply untrue due to the progressive nature of credit unions today.
When you're looking for a credit union to handle your finances, take a look at ones that have partnerships to make it convenient to handle your banking anywhere. Some credit unions allow you to access your account at thousands of other credit union locations across the country. They can do this by being a part of the CO-OP Shared Branch Network.
What exactly is the CO-OP Shared Branch Network?
The CO-OP Shared Branch Network is a way for credit union members to enjoy some of the conveniences of using a big bank while taking advantage of the ample benefits of being a credit union member.
The network started in 1981 as a small group of credit unions in California, and it has since grown to include more than 3,500 credit unions and 5,000 branches in their network across the country. Now you have more and, as some would argue, better banking options.
There are thousands of additional locations where you can access your account, nationwide!
Click here
to find a Dolphin ATM near you!
What can I do at a shared branch?
Using the CO-OP Shared Branch Network, you can conduct many of the transactions you regularly do at your home credit union. You can:
Deposit, withdraw and transfer money
Cash checks
Make payments to loans
Make account inquiries
Want to check if your credit union participates in the CO-OP Shared Branch Network? Check out the CO-OP website and visit their Locator page. Click "Does My CU Participate?" and type in the name of your current credit union, or one you'd like to join, and click search.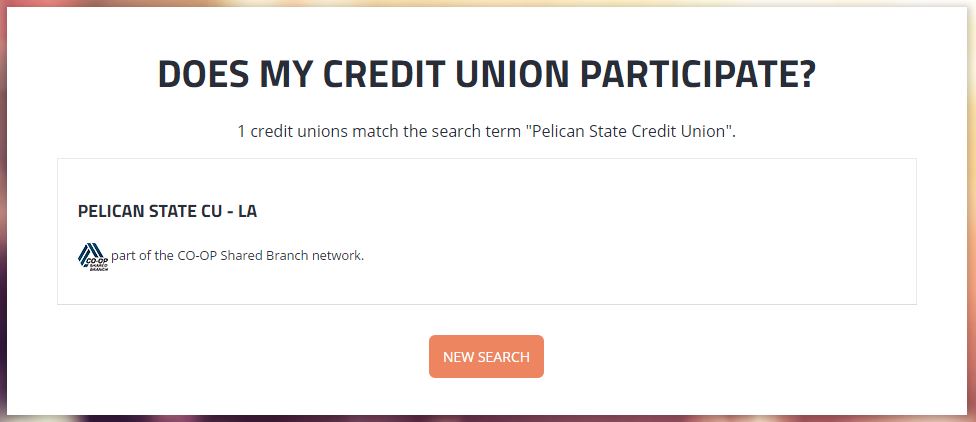 You can also visit your credit union's website and check for the CO-OP Shared Branch logo or visit their location page to find out more.

Thanks to the cooperative nature of credit unions, they're working to make your experience much more convenient, whether you're in your hometown or on vacation. With thousands of credit unions in the United States as part of the CO-OP Shared Branch Network, you can enjoy the multi-location convenience of the big banks while loving the high yield checking accounts, low interest loans and member-first mentality of your local credit union.
Do you have any questions about using credit unions? Post them in the comments and we'll answer them!
Lover of writing, learning and teaching others about new things. Proud foodie. Sometimes I mix all of these subjects together.