Have you ever wondered what a member of our Senior Administration team at Pelican does? Well wonder no more!
We sat down with Pelican Chief Operations Officer (COO) Annette Thames to learn more about her career, the things she's learned on her path to leadership and what a day in the life of Pelican's COO looks like. Read about everything she's learned on her journey:
How long have you worked at Pelican, and what is the most important thing you've learned in this time?
I've been with Pelican for 26 years. Over the years, we have evolved from being all about tasks and jobs to being all about people. We learned that taking care of our people gets better results and is so much more fulfilling.
What was your first job title at Pelican, and how have you changed since then?
I began at Pelican as the 17th employee and the only person in Information Systems, with a title of Data Processing Officer. From there, I moved to being the Accounting Manager.
A year after this we introduced cash and hired actual tellers, and I oversaw that implementation. It just continued to grow from there as we added branches and the various departments grew.
Personally, through all of that I learned humility. There were many mistakes along the way, and I grew even more respect for my coworkers who helped me work through my mistakes.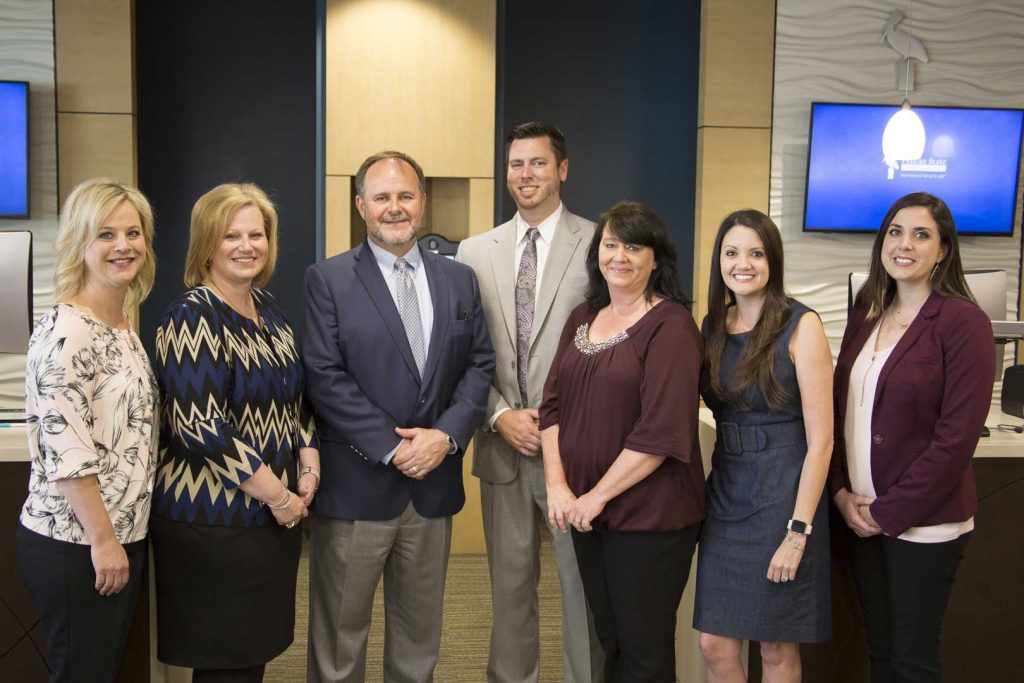 How many people/departments do you oversee?
I directly oversee five departments: Branch Operations, Operations, MyBranch, Training and Project Management. I have five direct reports that lead 160 positions overall, which represents a LOT of people with a wide array of personalities and goals!
What does your typical work day look like?
I generally spend about 60-70% of my day in meetings. Some days it is more like 100%. We have regular meetings once a week with the Senior Administration team, biweekly meetings with each manager, then the group as a team, meetings with Pelican's CEO Jeff, meetings with both Jeff and our CFO Melissa, and more.
Then there are always side meetings to discuss specific topics like projects, promotions and staffing. Outside of meetings, I spend a great deal of time in my email.
My deskwork is often reviewing the work that has been submitted to me by the department managers, like our team member evaluations (we call them PRDs), recommendations for new products, staffing needs, strategic plans and more.
I work alongside our Vice President of Project Management Lindsey Richard and our Facilities department to plan branch layouts/construction, which is one of my favorite job duties. Then anyone that knows me well knows I love to spend part of my day in an Excel spreadsheet crunching numbers—Excel has my heart.
Even on days full of meetings, I will often email my spreadsheets to my house and work on them at night to help move along the thing on my to-do lists.
To you, what qualities make a great leader?
I believe a great leader is someone with a healthy balance of confidence and humility. Too much of either and you lose greatness.
It is someone who can see a need and work with people to resolve the need while recognizing the value that the person brings to the team. It requires selflessness—always aspiring for the greater good— and always being a person of integrity.
If you had to define what it means to be a "great" company, what would you say?
I feel a great company is one that makes a difference in the lives of people. For us as a credit union, it means having a positive impact on our members as well as our staff.
Think of any company known for greatness, and it isn't the actual product/service that makes them great. It's the impact they have on people, community and the world. I am extremely proud that in our small footprint we make an impact on the lives that we touch.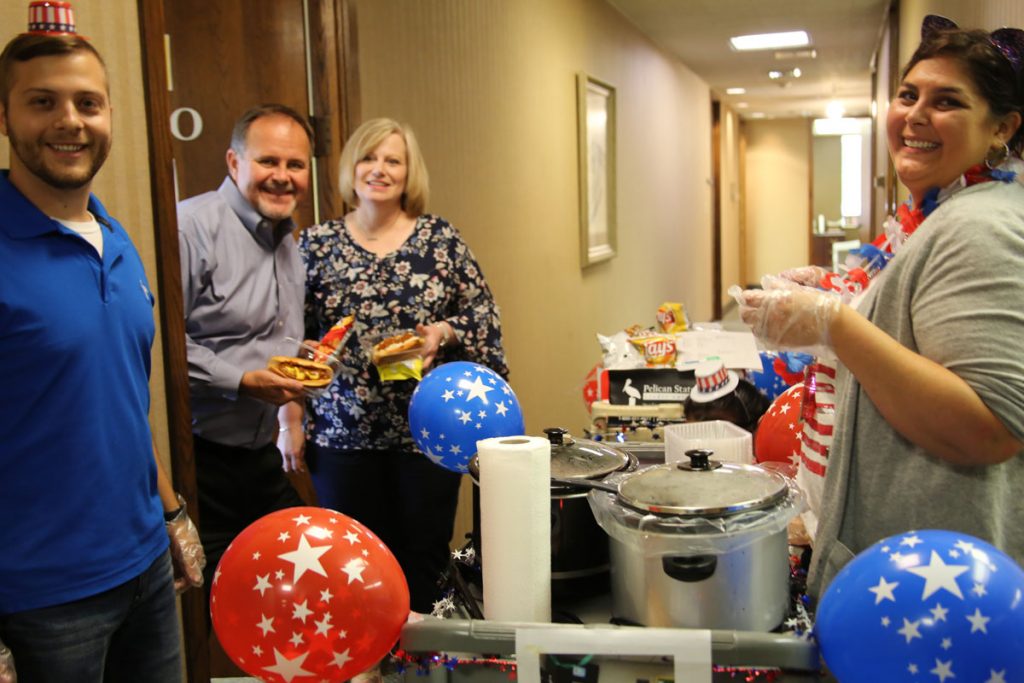 What's the biggest challenge of being the COO?
My biggest challenge is making sure that every employee, regardless of what part of Louisiana they work in, feels valued and feels our true culture.
Our front line staff is spread throughout the state. People want to grow into other jobs inside the credit union, which results in a constant need to hire more people. We have a smaller window of time to impact these employees and to learn and understand their goals and needs. It's a challenge we are constantly discussing and looking for ways to solve.
In your own experience, what does it take to become a leader?
It takes taking ownership of your place in the company—not just in your job description.
It takes recognizing that the trash on the ground looks bad, and regardless of whether or not it is my job, I want our company to look the best. So, I pick up that piece of trash. To me that represents ownership.
Wanting to offer a solution to improve an efficiency even if it isn't in your specific area represents ownership. A leader will want to help people which, in turn, will help the company.
It also takes looking at the big picture instead of just your own little world. I think it is always looking for the opportunity to help and to impact. Not to gain attention or reward, but doing something because it's the right thing to do.
What advice would you give to someone that's wanting to grow their confidence as a leader?
Recognize your strength and what you have to contribute, and look for every opportunity to use your strength to help others.
You are going to be most confident in your strengths, but it is also so important to stretch your comfort zone. Push yourself to do something that scares you. You will be so proud that you tried.
You will never fail at something you don't try, but then again, you will also never succeed.
What's the most rewarding part of your career?
As I shared earlier about my love for the branches, I am extremely proud to look back at each branch and remember what it took to get that branch in that city and in that building.
But the heartwarming piece that brings tears to my eyes is to see an employee that struggled or was unhappy now thriving with confidence and smiling as they interact with their coworkers.
I can look back at conversations with different employees where we found a different career path and those employees will come back to me, give me a hug and thank me when all I really did was listen to them and help them work through their own thoughts.
The people will always be the most rewarding part of my career.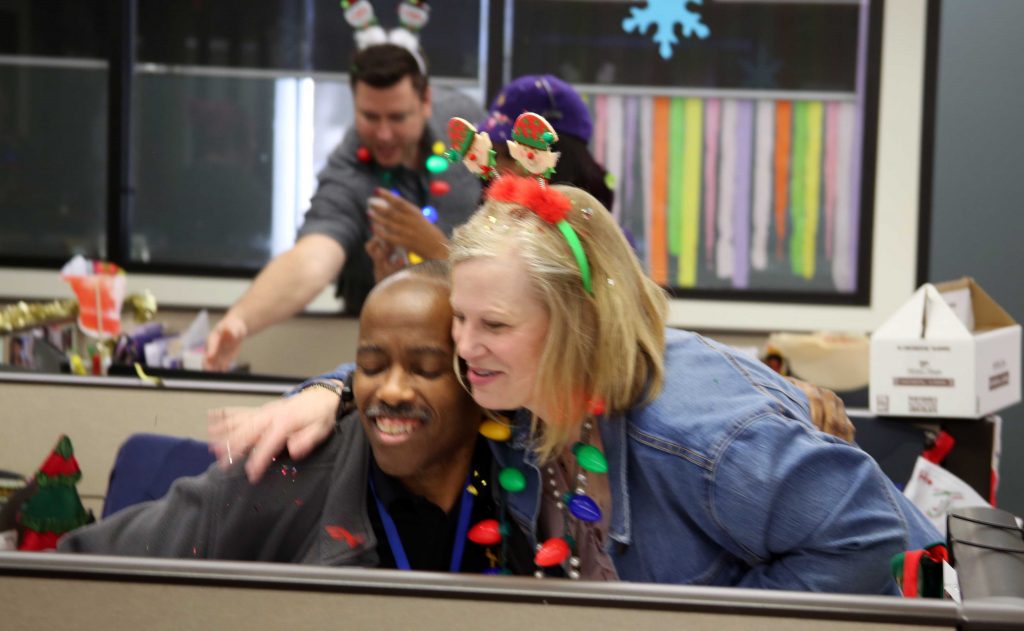 If you had to choose one day that stood out above all others in your time at Pelican, which day was it and why?
Wow! There have been so many days!
My fondest memories are those nights where several of us had to be at work for extended periods of time: conversions, Y2K, mergers and things like that. We would be taking a break and just sitting on the floors wherever, deliriously tired and yet laughing until we had tears running down our faces.
I think about working through Hurricane Katrina and trying to figure out how to help the many homeless credit union members. One time we were pulling up wet carpet at the flooded Monroe branch before we moved and hanging up wet car titles hoping they would dry in one piece.
I remember walking around the parking lot as Jeff tried out his new color blindness glasses and discovered what a red rose really looks like. Standing in the break room as Jeff talked about the flood of 2016 and being on the receiving end of the kindness of our wonderful company that had taken care of me throughout my life experiences.
This entire career has been an amazing journey.
Our jobs consume such a significant part of our lives. Make it count. Never take life so seriously that you forget to have fun in the process, and always love the people.
Be someone else's blessing.
Which department should we feature next? Let us know in the comments below!

Once a Pelican State CU member, always a member—through life's milestones, we'll always be there to help you with your financial needs. Your Financial Family for Life. Give us a call at 800-351-4877.