Chicken wings. One of America's favorite foods.
No, really! The National Chicken Council projected Americans to eat 1.4 billion chicken wings during Super Bowl LIV weekend. That's a lot of chicken.
Super Bowl weekend or not, wings are great any time of the year and one of our favorite things to eat here at Pelican.
If you're ever in the Baton Rouge area and craving some good wings, it's tough to decide where to go. There are so many good restaurants to choose from!
We took matters into our own hands. We reached out to Pelican team members that work in our Baton Rouge locations to find out where we could get the best chicken wings around Baton Rouge. Here are their choices:
---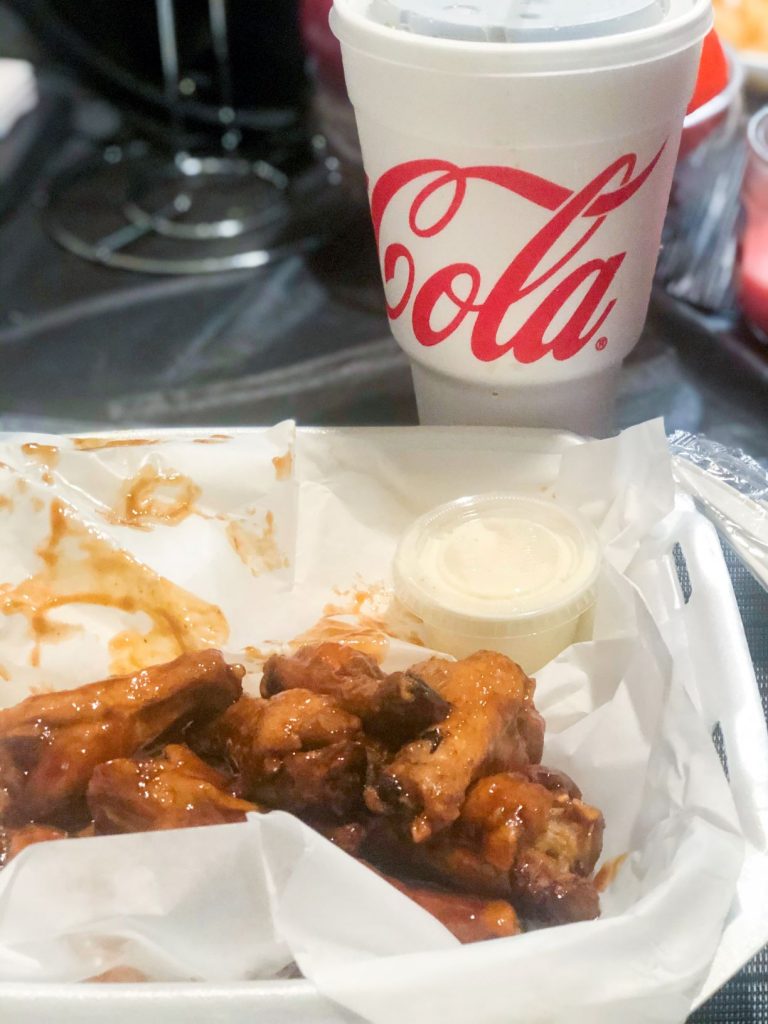 At Sauce and Bones, their slogan is, "We are not a fast food restaurant, we are a fresh food restaurant," and that couldn't be more truthful! Their wings are always fresh and cooked to order. They also have a wide array of menu items to choose from and a variety of different wing sauces. The staff is always friendly and courteous and constantly making their guests feel at home.
From their wings down to their sweet honey rolls, Sauce and Bones is a must-have and a wing spot that I'll be going to again and again!
– Karli Sample, Teller, Mid City Branch, Baton Rouge, LA
---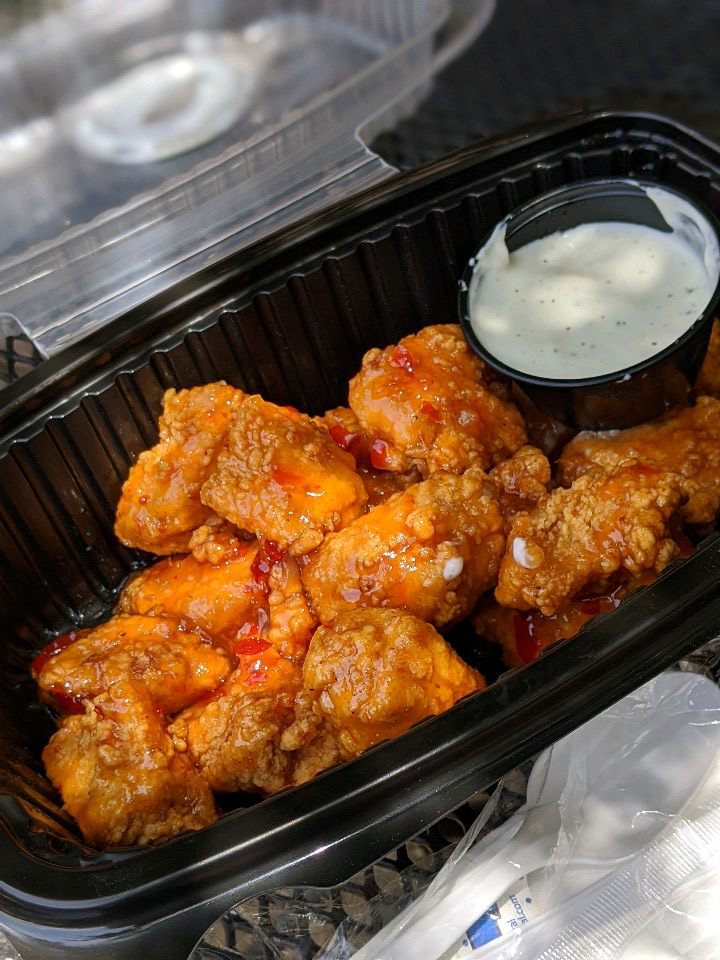 This southern sports-themed bistro and bar traces its roots back to Baton Rouge, with the first location opening "in the shadows of Tiger Stadium," as their website says. (I couldn't say this any better myself!)
My husband and I lived minutes away from Walk-On's Juban Crossing in Denham Springs for almost a year while we were temporarily living with my parents. As a young married couple with little privacy, I admit we went to Walk-On's a lot—sometimes more than once a week!
I don't think there was a single trip where we didn't order the Sweet Chili Boneless Wings as an appetizer. My husband would also sometimes order it as his meal!
The kicker is in the name. The sweet chili sauce is drool-worthy. More sweet than spice; it complements the perfectly tender wings. I definitely recommend dipping them in ranch dressing to add a creamy, savory element that can't be beat.
While you're at one of the 18 locations across Louisiana, be sure to check out some of my other favorite menu items: the Tuna Tini, Cajundillas, Mardi Gras Mahi, and Smoked Gouda Turkey Burger. (Did I mention I've been to Walk-On's a lot?)
Even if you check those out, don't leave without trying to the Sweet Chili Boneless Wings. I promise you'll thank me!
– Anna Wallace, Marketing Specialist, Corporate HQ, Baton Rouge, LA
---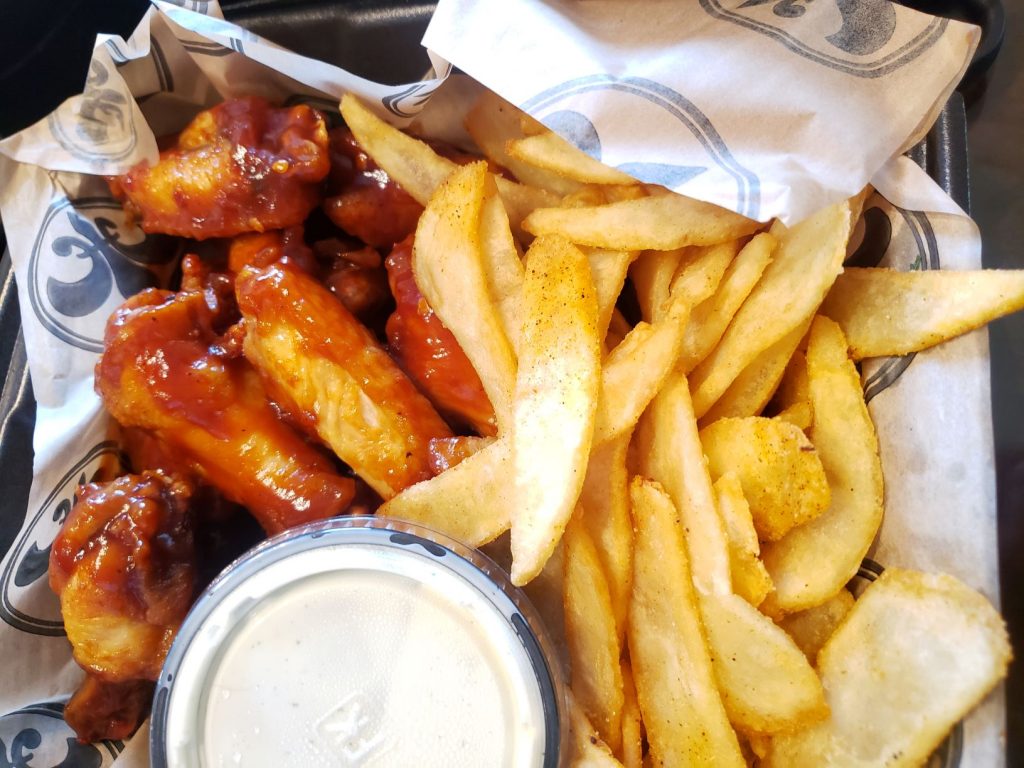 If you're looking for a wing place with a variety of options, I would definitely recommend Just Wingin' It.
My family and I ordered to-go, and when we walked inside, I quickly realized it was my kind of atmosphere. It's one restaurant that any sports lover would enjoy!
We started off with the Triple Cheese Fries appetizer (also topped with jalapenos and bacon). Their fries are AMAZING! For entrees, we had a 10-piece buffalo (bone-in), 10-piece spicy BBQ (bone-in), and a kid's chicken tender meal. All meals were served with a side of their savory french fries.
The buffalo sauce had good flavor and didn't stain our hands too bad. The spicy BBQ sauce was one of the best I've ever tasted. It had just the right amount of spiciness and sweetness.
Just Wingin' It received two thumbs up from the most brutally honest human being on the planet—my seven year old!
Overall, the restaurant was clean, the food had flavor on top of flavor, the staff was friendly and helpful, and the specials are tough to beat. Check out their social media pages for daily specials/upcoming events at the restaurant. The night we went it was 50 cent bone-in wings—just what we were looking for!
– Heather Rolfsen, Risk Analyst, Corporate HQ, Baton Rouge, LA
---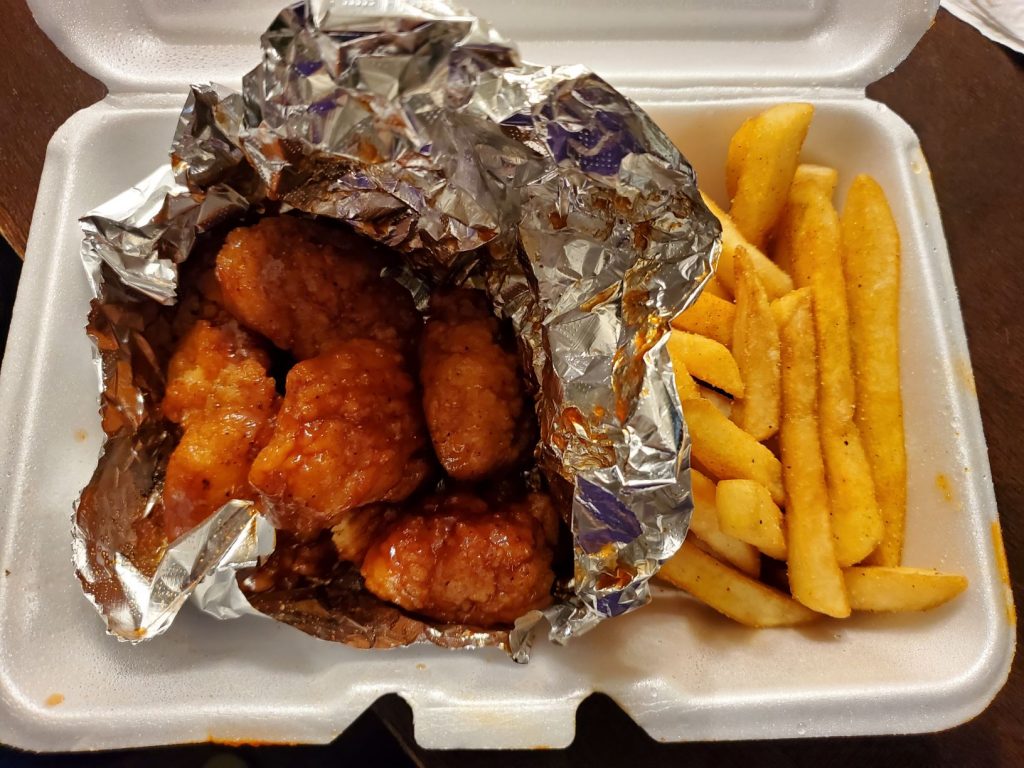 My daughter is addicted to boneless wings. Wherever we go, she orders them. I went to Empire Wingz one day for lunch and saved her a few. She was so impressed and said they were the best she has ever had! Now, she asks for them all the time.
I ordered the honey bbq boneless wings with fries. The combo only cost me $7.50 plus tax. I ordered the 5-piece and was full after eating only 2 and some fries. Definitely worth your money.
Empire Wingz has two locations in the Baton Rouge area. One located on Burbank Drive and the other on Scenic Highway near Scotlandville. Considering the reasonable price and great flavor, I'd highly recommend trying Empire Wingz if you haven't already. Happy eating!
– Miling Washington, Member Solutions Representative, Corporate HQ, Baton Rouge, LA
---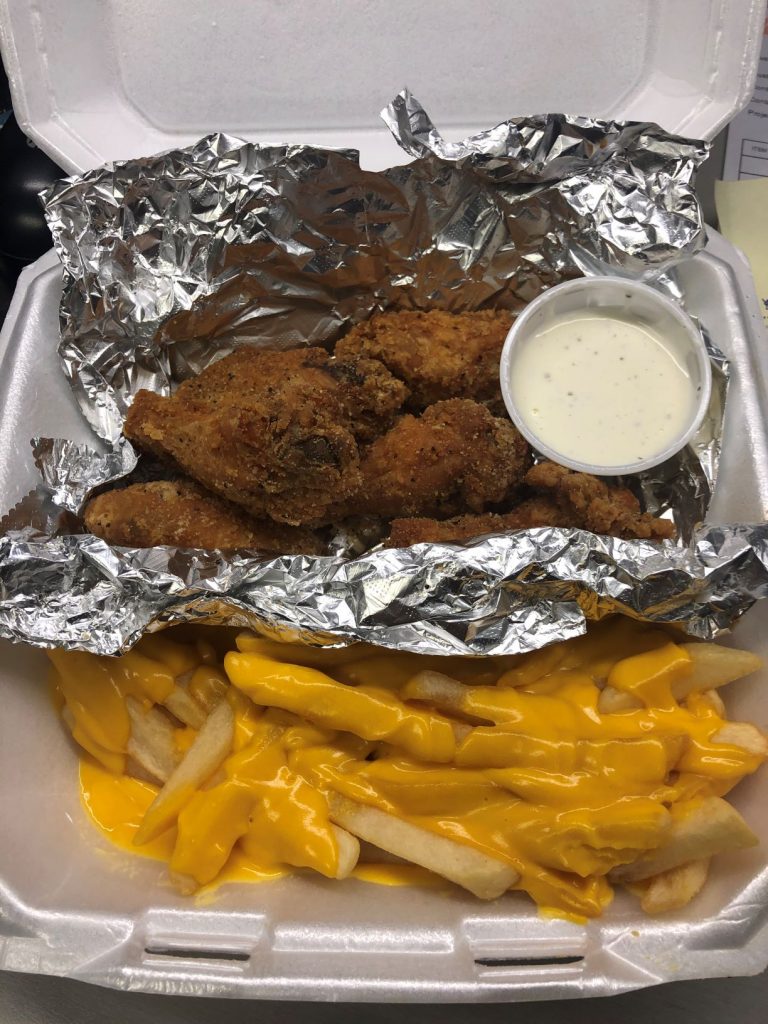 The name says it all. Wings of Glory is a Baton Rouge favorite whenever you want to bask in the glory of delicious wings, drinks, and watching your favorite sports teams.
The South rules in two categories: food and sports; so you could say this place has it all. Wings that are perfectly cooked and a menu with many options for whatever you're craving.
When I started my journey for Baton Rouge's best wings, I was looking for a place that was unique. I wanted to get the best first impression experience, and let me tell you, they didn't disappoint.
You could say I'm a garlic enthusiast, so naturally, I had to get the garlic pepper wings. This was a dry rub and the outside was nice and crisp while the inside was juicy. These wings were packed with flavor! Dunk them in some ranch, and the balance is perfect. They also came with a side of cheese fries, which were a nice complement to the wings.
This is a place I would go back to and order something different each time! They have so much to choose from including a number of different wing sauces, and even other menu items such as burgers and quesadillas! They have a wing challenge, but may have to work up to that. Baby steps—am I right?!
With very reasonable prices and made-to-order, fresh food, it's a local restaurant that satisfies those sports and wing cravings!
– Kyle Trammell, Marketing Representative, Corporate HQ, Baton Rouge, LA
We know the red stick is full of restaurants with great wings. Did we miss any? Let us know in the comments below!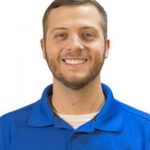 Just a nerd who enjoys the simple things. Grilling and watching sports are my hobbies. Dad joke enthusiast and General Manager of a fantasy football team.