If you ever try to tell me that all supermarkets and grocery stores were the same, I would prove you wrong with a trip to Star AG Supermarket in Jackson, Louisiana, and take you straight to their deli.
You might leave Star AG Supermarket with more than what you need, including with something from their exclusive brand, Buckethead and Odie.
A Staple in the Community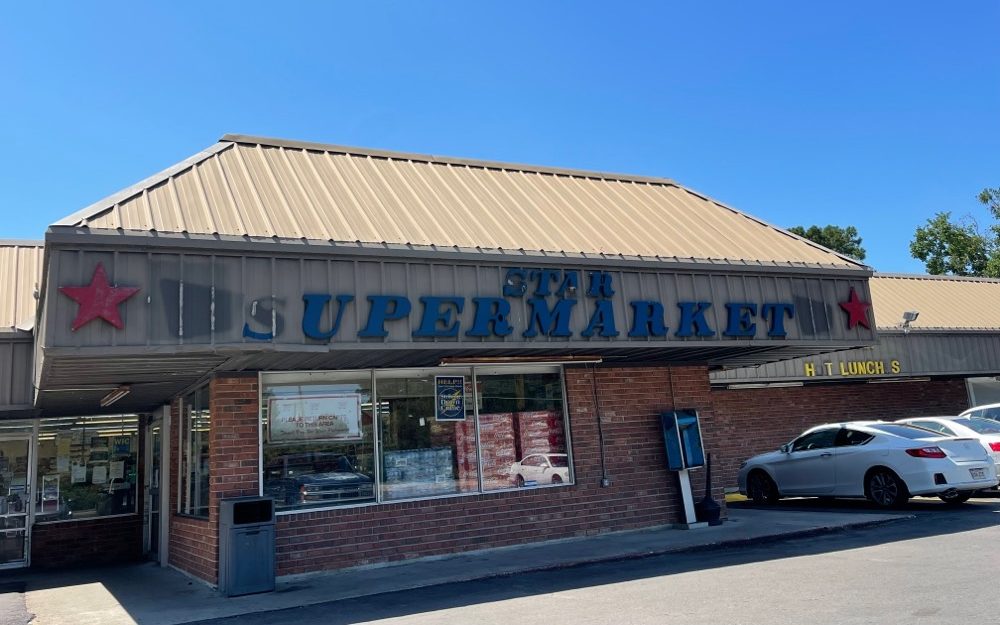 Sitting in the center of town, Star AG Supermarket has been a staple in the Jackson community for over 40 years. It's a family business that opened on July 1, 1974, and has continued to serve its customers each and every day.
Pulling in the parking lot for my first visit, it was rather busy—customers constantly coming and going. The friendly welcoming atmosphere stood out the most to me upon walking in.
Everyone greeted me—cashiers, stockers, cooks, and butchers. The staff was very helpful, and they all asked if I needed help locating anything.
I decided to take my time and browse around. I noticed how well put and stocked the entire store was. You definitely won't have to make a second trip to another store when you make groceries!
Decades of Deli Service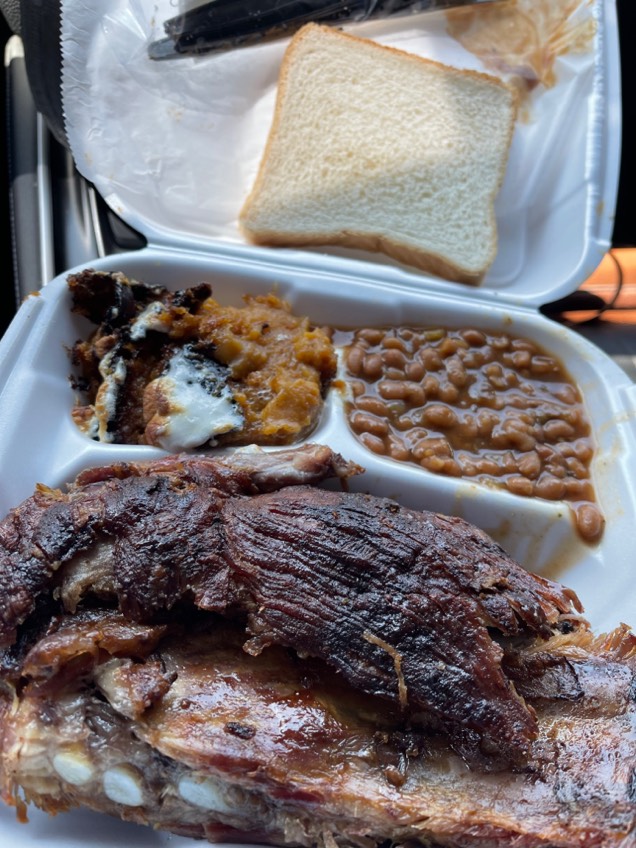 While walking through a little before 11 am, I stumbled upon the deli, where they had just opened to serve lunch for the day. The deli serves different lunch specials Monday through Friday.
The menu of the day consisted of smoked meats and an array of sides. When I saw smoked ribs was one of the meats options, I could not pass them up.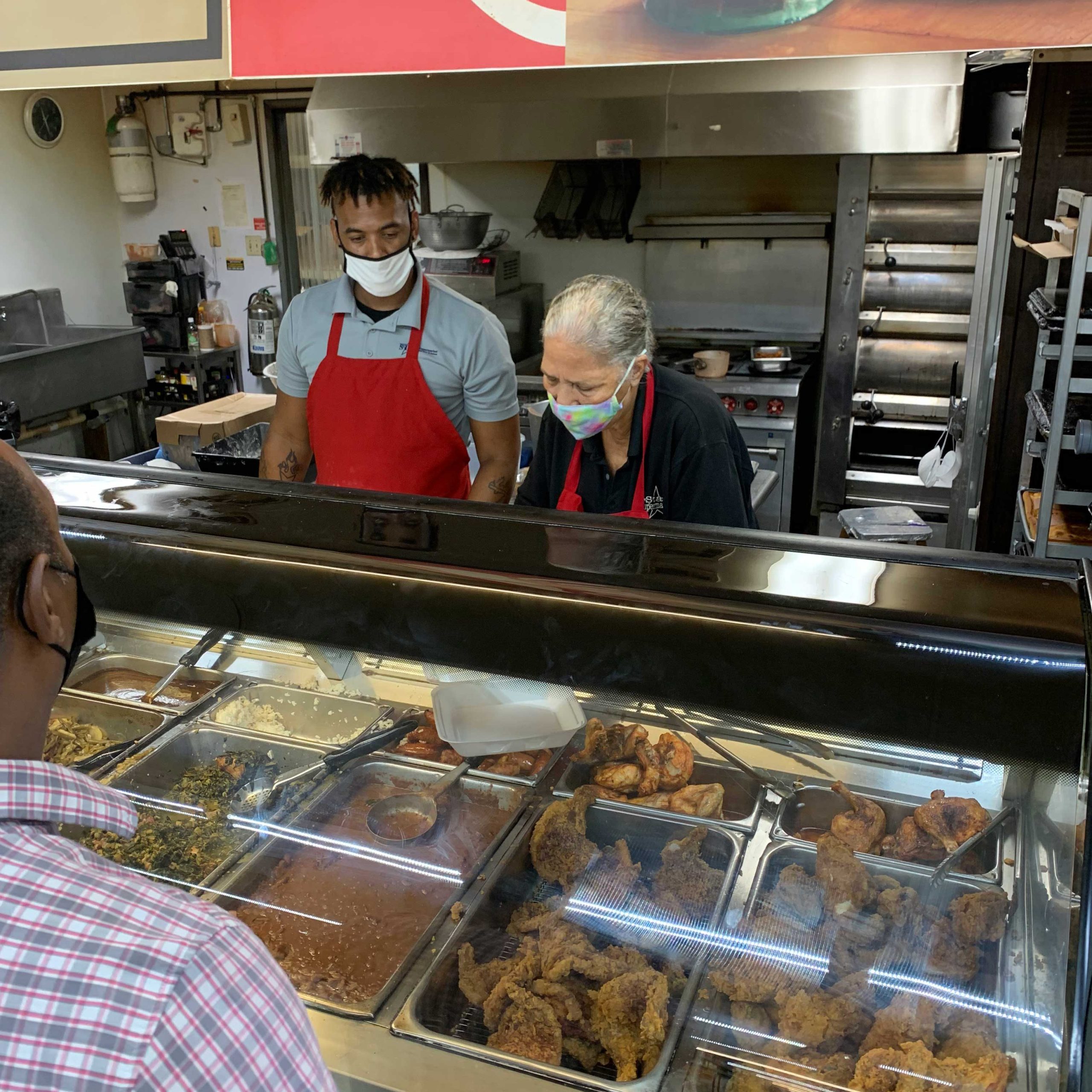 I'm a rib lover. I try ribs anywhere, anytime I see them on a menu. My plate consisted of the smoke ribs, baked beans, and sweet potato casserole. I have to say, everything was amazing!
The ribs, smoked to perfection, had just the right amount of tenderness. The sweet potato casserole was topped with marshmallows, the perfect way to make it. The baked beans had the perfect balance between sweet and savory.
While talking with the owner, Jim Odom, he explained, "The Deli Manager, Betty Hardy, has been working at Star Supermarket since 1985, cooking and serving her customers. The customers love her. She even remembers what most customers like to eat, and she can fix their plates without them saying a word.
That's what makes the deli special. That type of service is what keeps customers coming back!
Hometown Convenience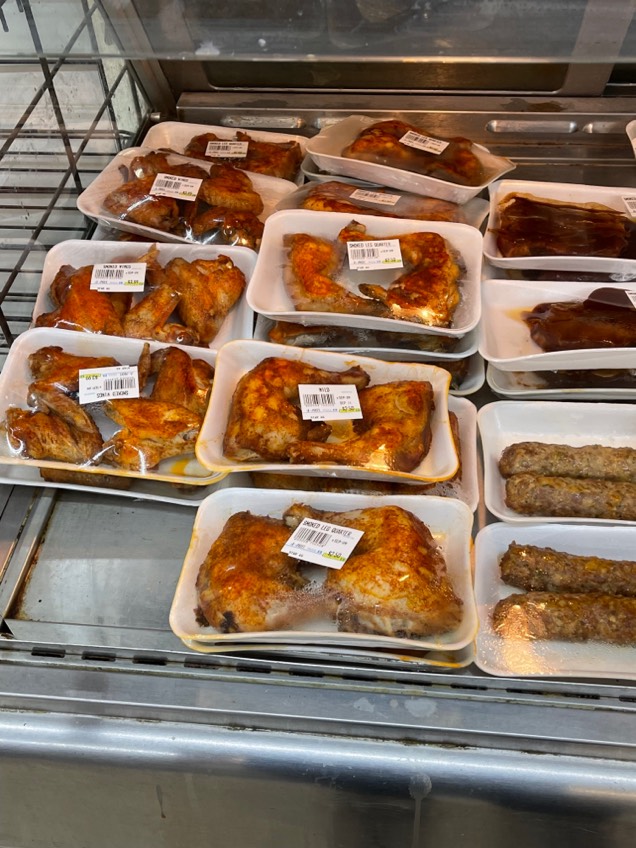 Star AG Supermarket also offer grab and go full-cooked meats right beside the deli for quick options. Smoked leg quarters, wings, sausage, and country time ribs for customers to pick up and take home.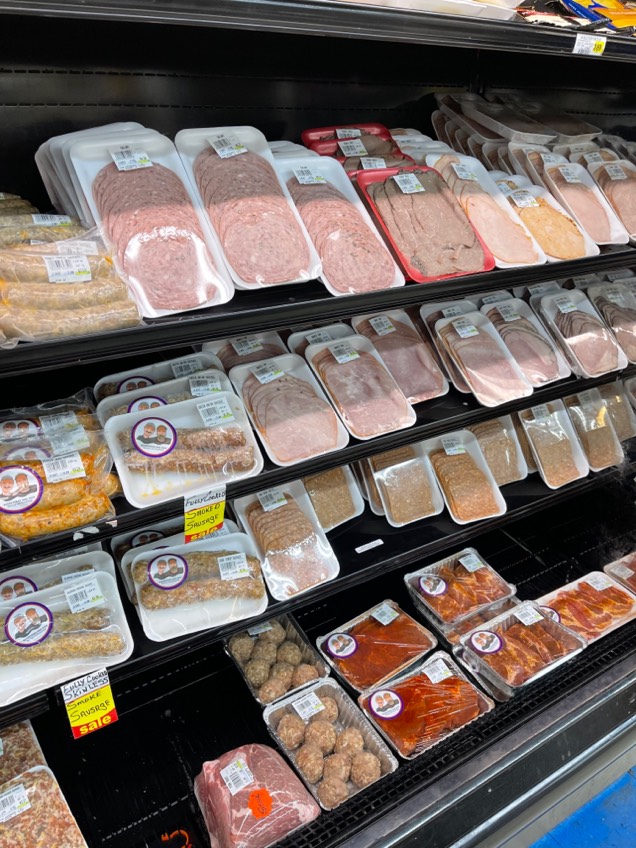 I often like to do this. It's so much quicker to buy meat that's already been cooked after a long day of work.
The supermarket has precut deli meat, which cuts down on the wait time at the deli. They offer sliced deli ham, turkey, roast beef, and hog head cheese.
This was a practice they started during the Coronavirus pandemic to cut down on face-to-face interaction.
"This has worked out well for us. We have had to add an additional cooler to keep up with the demand," said the owner, Jim.
As I mentioned, I'm personally always on the go, so I like this option too, because I try to make my grocery store visits as quick as possible. I'm an in and out kind of person when it comes to grocery shopping, and Star makes that possible!
Homemade by Buckethead and Odie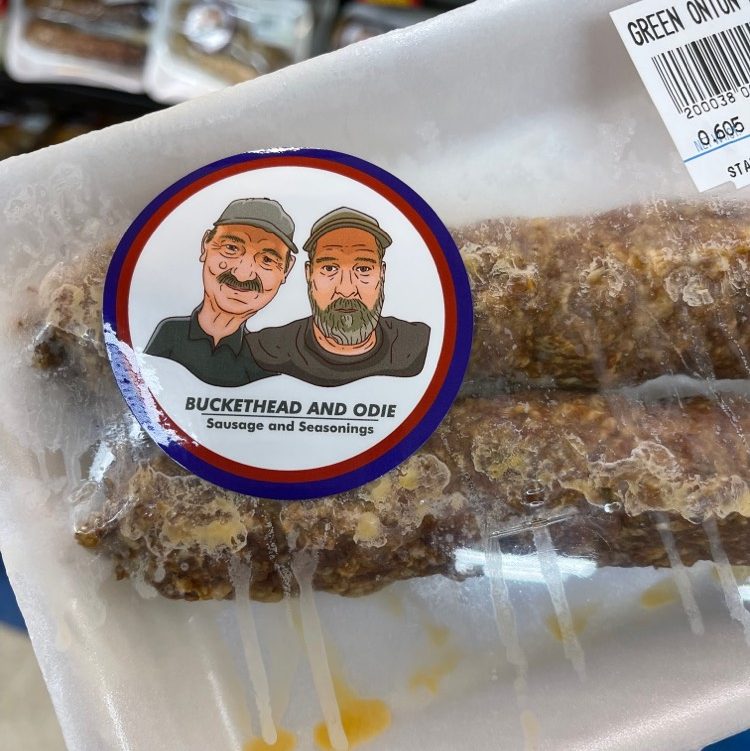 You have to check out their exclusive Buckethead and Odie Sausage and Seasoning items! It's their own brand that they carry in the cold section of the deli. They offer skinless sausages made in-house by one of the cooks, Buckethead, and the supermarket's owner Jim, also known as Odie.
The sausages come in different flavors including green onion, cane syrup, jalapeno cheddar, and pepper jack. The skinless sausages have become so much of a demand that they are hard to keep in stock. They are also offered in bulk, and they will cook them for customers on request.
Buckethead and Odie also offer pre-seasoned meats, such as bacon wrapped and stuffed chicken. These are ready to throw in the oven or on the grill!
If you are ever in the Jackson area, stop and check out Star Supermarket. It won't disappoint!
---
Do you have a local Supermarket that's a one stop shop? Let us know in the comments below!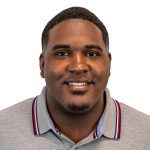 A football fanatic, twin, and everybody's favorite party host! I enjoy the simple things in life: food, traveling, and more food!