Did you know Pelican was originally chartered as the Department of Hospitals Credit Union? That's right! Our main membership served the employees of Louisiana charity hospitals, mental health centers and state office personnel.
We have since expanded to add several different industries to our field of membership but continue to serve many hospital employees around the state.
There is even a Pelican branch located right inside Opelousas General Health System's Medical Arts Plaza to serve Opelousas and its surrounding communities. We have also been serving the employees of OGHS since it partnered as a Select Employer Group in 1998. In fact, our team is lucky enough to visit the staff each month at OGHS New Hire Orientation and give newly hired employees information on Pelican products and services.
Pelican is proud to partner with Opelousas General Health System and offer its employees access to credit union membership.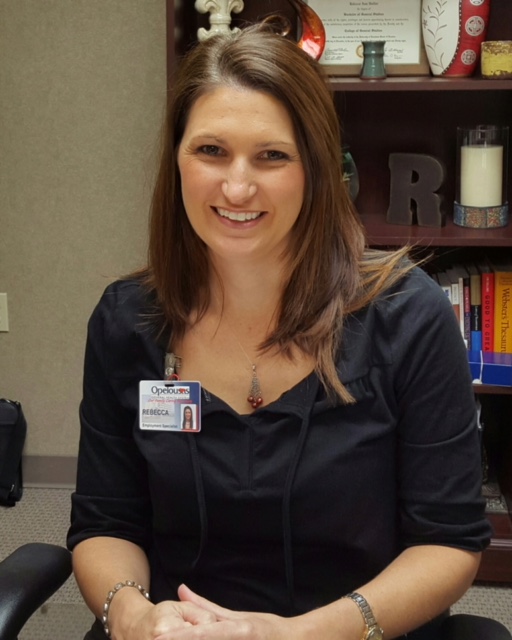 I had the pleasure of working with OGHS Employment Specialist Rebecca H. Cornette and the OGHS marketing team to teach us about the history of the health system, its commitment to serving the community and residents of St. Landry Parish, and some exciting projects the team has in store!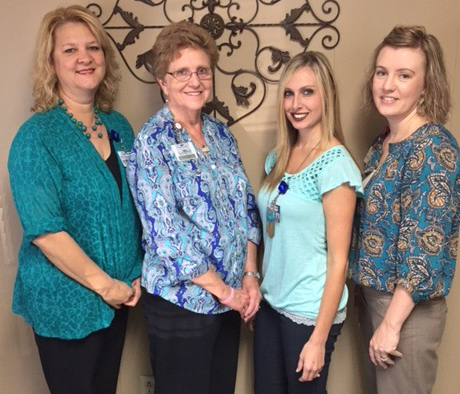 How did Opelousas General Health System get started?
In 1953, a group of interested citizens formed the "Inter-Club Council." The main purpose of the Council was to see about the possibilities of obtaining a community hospital for Opelousas. Dan Outlaw was elected the Chairman. After many meetings and much work, it was determined that the Opelousas area had a real need for more general hospital facilities.
Outlaw presented the information to the St. Landry Parish Police Jury. The Jury created the Hospital Service District No. 2 and appointed a Board of five members on July 6, 1953. Sidney Sandoz was named Board Chairman.
On September 21, 1954, the citizens of Opelousas voted to pass a one-mill tax for 20 years to pay for part of the hospital construction. The remainder of the construction costs were supplied by the Federal Government Hill-Burton Funds.
A three-story building was constructed in 1955 with the third floor left as a shell for completion at a later date.
In 1956, the Board entered into a contract with the Sisters of the Marianites of the Holy Cross to manage the new hospital. Sister Madeline Sophie was named the first Hospital Administrator.On May 27, 1957, Opelousas General Hospital opened its doors and received its first patient. Here we are 60 years later.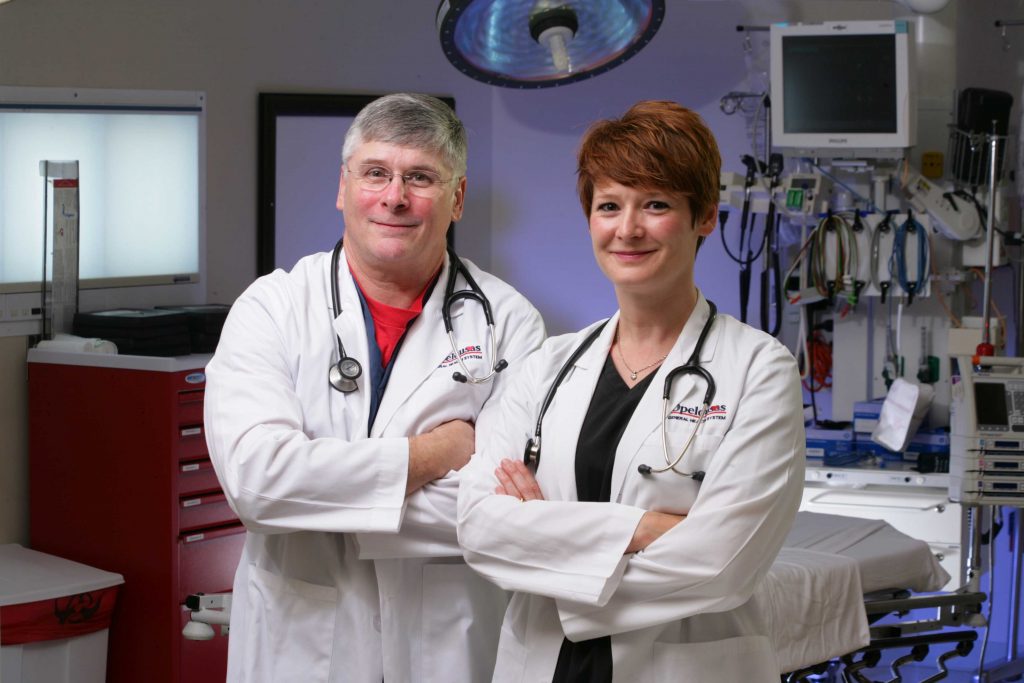 What is the one thing OGHS is known for over your competitors?
Opelousas General Health System is known for quality patient care delivered in a family oriented atmosphere. Our team approach to healthcare, paired with our staff doing the right thing at the right time for the right reason sets us apart from our competitors.
What was the biggest "win" in the history for OGHS?
In 2006, OGHS held a ribbon cutting for the facility's new 6-story medical complex and parking garage. The medical complex is home to our emergency center, admission offices, gift shop, cafe', chapel, Cardiovascular Institute of the South and physician medical offices. This project was the largest in our history of renovations at a cost of over $68 million.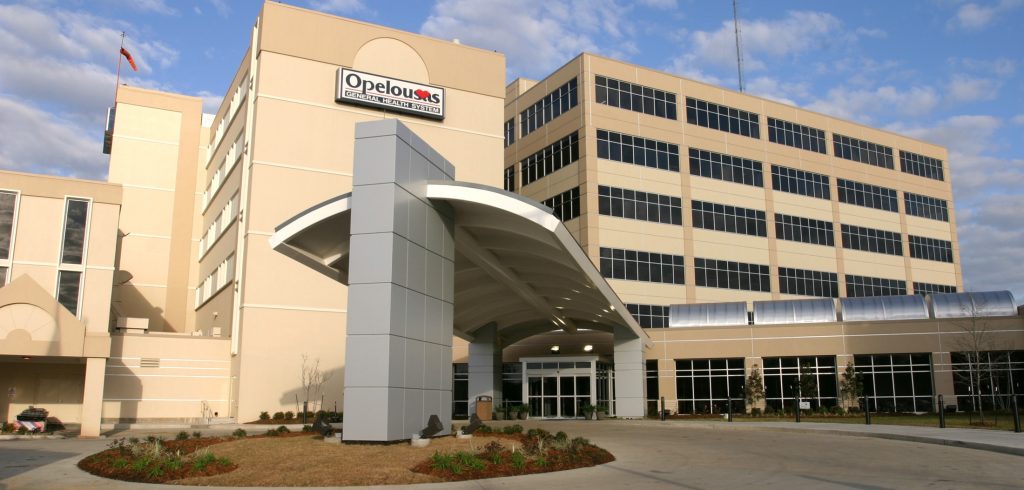 How is OGHS active in the community?
OGHS has developed several community programs in an effort to keep our community healthy.
Paint the Town Pink: OGHS hosts this breast cancer advocacy initiative each year by providing education and free mammograms to women and men in our community who qualify.
Community Health Fair: OGHS collaborates with healthcare agencies throughout our parish to offer a free community health fair providing various health screenings and health education every April.
Low-Cost Health Screenings: OGHS provides quarterly low-cost health screenings through the Know Your Numbers program. In 2017, we launched a diabetes education series offering outreach in neighboring municipalities.
Free Pre-Natal Classes: OGHS hosts free pre-natal classes to young adults entering parenthood and annually hosts a free Community Baby Shower to provide resources about parenting and breastfeeding to our newest families.
What advice or quote has had the most impact on OGHS?
"A kind gesture can reach a wound that only compassion can heal." – Steve Maraboli
Are there any interesting or fun facts you would like to share about OGHS?
In 2010, we launched a marketing campaign called "Our Family Caring for Yours." One of the reasons for choosing this was because at the time, we had over 80 family units such as mother/daughter, brother/sister, father/daughter, mother/son, siblings and more working here. That number has remained close to the same in the last eight years.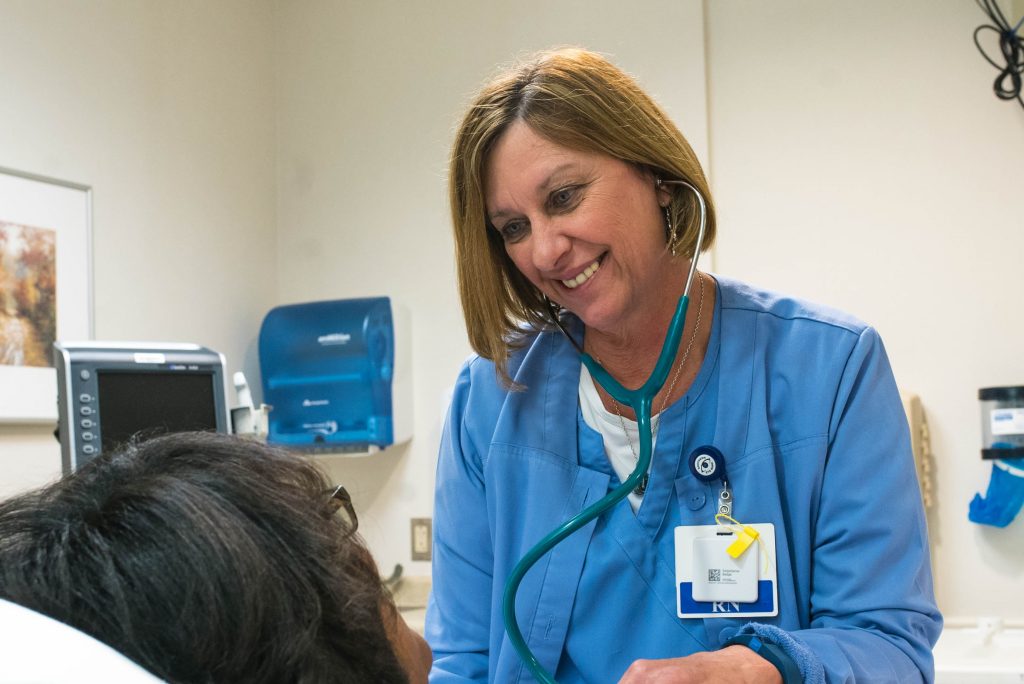 Are there any events you would like our fans and members to know about?
Yes! Construction is almost complete for our NEW comprehensive cancer center, Centre de la Vie, located on the first floor of South Campus at 3983 I-49 South Service Road in Opelousas. For the convenience of patients, the new center will be the first in the Acadiana region to offer chemotherapy, hematology, radiation and infusion therapy in one location.
The convenience of having all of these services under one roof will offer less travel and allow patients to stay close to home to receive treatment. The comfortable waiting rooms, modernized exam rooms and family like atmosphere are a few of the amenities that will be offered to patients and family members. The completion date for the new center is scheduled for mid-March 2019.
What is the most rewarding part about working for OGHS?
Experiencing the professional, compassionate care on a daily basis that is given to every patient that walks through our doors.
How many people are in your workforce, and who are the people behind OGHS's success?
OGHS currently employs over 1,000 people. Credit for the success of this organization belongs to each of these employees, our founding fathers, our leadership team, administrative staff and our Board of Trustees.
What makes your workplace unique?
Our employees are committed to patient satisfaction. This is accomplished by always demonstrating appropriate standards of behavior, including AIDET:
(A)cknowledge – properly acknowledging our patients
(I)ntroduce – introducing ourselves to our patients and guests and explaining what we do
(D)uration – providing timeframes for treatment plans
(E)xplanation – actively listening and explaining things in a way our patients understand
(T)hank – recognizing and thanking our patients and our team
How can people join the team at OGHS?
All of our job openings are posted on our website, www.opelousasgeneral.com, under the Careers heading. Simply apply online for the position you qualify for.
Is your company interested in partnering with Pelican as Select Employer Group?
Contact a Business Development Representative today to learn more by sending an email to businessdevelopment@pelicanstatecu.com or visit our website at pelicanstatecu.com/partner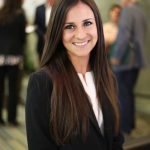 Hi! My name is Alexis Roberts. I have an obsession with writing to-do lists so I can stay organized at work and at home. I am also a ritualistic breakfast eater/gymaholic with a semi-addiction to peanut butter.