Growing up in Monroe, Louisiana, has not always been easy for me. My sister and I were raised by a single mother. Living in income-based housing helped relieve some of our financial burdens. It also helped guide us toward our successes today.
My family and I are one of thousands of individuals that have been positively impacted by our Pelican Partner, Monroe Housing Authority (MHA), and their mission to improve the lives of all within our community. Their commitment has made them one of the top rental assistance agencies in the country!
Since working at Pelican as a Business Development Representative, I've had the pleasure of working directly with their Director of HR and Administration, Ms. Shelva Thomas.
Shelva has been essential to the growth of the Monroe Housing Authority. She participates in all their affiliated programs, including the training and development of the team. Shelva's done this while still also being active within the community. Shelva is an engaging and inspirational leader that we are fortunate to have and know!
I asked her a couple of questions to learn about how the MHA started and they're achievements in the community.
How did Monroe Housing Authority get its start?
Founded in 1940, The Monroe Housing Authority provide affordable housing to individuals within Ouachita Parish. They're one of the largest rental assistance agencies. The MHA has a real estate portfolio of over 3,500 housing units that include various room layouts and options.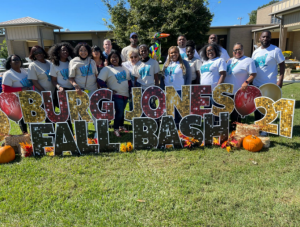 Low-Income Housing Tax Credits (LIHTC) and other mixed finance developments make the MHA's vast hosing options possible.
The MHA's mission centers on providing quality housing solutions for individuals and families with modest incomes.
What kinds of work do you do to support the community?
Our office is located on Burg Jones Lane, and we use the space to train and develop individuals who lived on their properties. Our goal is to support them by providing housing and other resources that will help lead them towards economic independence.
We've incorporated a program called STEPS (Strategies to Employ People Successfully) to provide residents with tools for seeking and acquiring employment. Partnering with agencies like NOVA Workforce Institute of Northeast Louisiana and Louisiana Workforce Commission help make it possible.
Keeping the kids involved with positive activities has also been a focus with our Youth Empowering Youth Program. It introduces them to local role models that help mold them into future influential leaders within the community!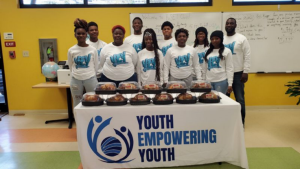 We currently employ more than 100 members of the greater Ouachita community. These generous people contribute their time and resources to help others.
In January 2021, MHA received the United Way Workplace Employee Spotlight recognition for more than doubling their contribution participation from 25% to 58.1%!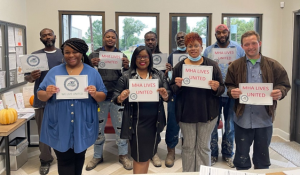 Through faith-based activities and other civic pursuits, our employees also participate in food drives; fund-raisers; collection and distribution of clothing and other essential needs; and beautification projects. Several employees also serve as Board Members and Committee Members for many local non-profits.
What is the goal of Monroe Housing Authority?
Our goal is to be "the Best of the Best."
In the fiscal year 2020, we received The Office of Housing and Urban Development (HUD)'s prestigious designation as a "High Performing Agency." Only a select number of Housing Authority entities that maintain the highest standards of performance receive the designation.
It's based on an overall score in several different areas, but includes financial condition, physical condition, and management operations. This is the 29th consecutive year we have received this designation!
For the year ending 2020, we also received the Certificate of Achievement for Excellence in Financial Reporting from the Government Finance Officers Association of the United States. This is the 20th consecutive year the agency that we received this recognition too!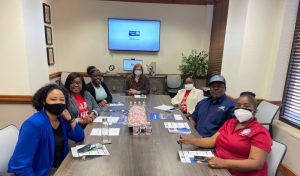 Our team's daily quote is, "Today is a good day to have a good day."
The success of our agency roots itself in our responsibility to provide our residents with decent and safe living environments. Therefore, it's imperative that our staff put their best foot forward every day to ensure that we serve our residents with positivity and compassion.
---
"The most rewarding part about working for Monroe Housing Authority is knowing that you are a part of an innovative staff that is driven to improve the well-being of the people and community they serve." – Shelva Thomas.
If you desire to be part of an excellent team, you are encouraged to visit the MHA website at www.monroehousing.com to learn more about the career opportunities that the agency has to offer!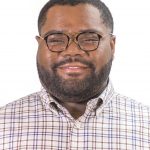 My love for humanity allows me to see each person as they are and aid them towards living their best life. Pelican allows me to touch so many lives in a way I never imagined was possible. "MY PURPOSE" is the driving force that fuels me each and every day to be the best and expect the best from all around me.