Every once in a while, a business comes along that is doing something extraordinary for the community. Evergreen Life Services is one of those businesses. Evergreen serves, provides for and champions individuals with disabilities.
Their strong set of core values set the stage for the unique services they provide. Evergreen helps include people with disabilities in their home communities by helping each individual feel like and become a valued part of his or her community. They advocate for human and civil rights to help the public recognize the value these community members bring and are committed to giving individuals with disabilities the highest possible quality of life.
Most importantly, they encourage their residents' spiritual growth by helping them be included in the faith community of the individuals' choice. Their vision serves as a powerful statement to the individuality and amazing care they give to their assisted living residents:
Helping individuals live the lives they choose.
Evergreen Life Services of Louisiana is a non-profit organization that serves and provides for individuals with disabilities. Their Northwest Louisiana division got started in 1980 in the Shreveport/Bossier City area, and they currently serve 126 people with developmental and intellectual disabilities in Shreveport, Bossier City and Natchitoches.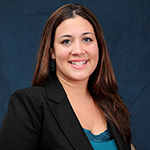 We talked with Peggy Johnson at Evergreen Life Services to find out more about their company, what their business does and how they impact and help their residents and the local community.
How did Evergreen Life Services get their start?
Evergreen Presbyterian Ministries, now doing business as Evergreen Life Services, was organized in 1959 when a Presbyterian minister, a handful of staff and four young men who had both developmental and intellectual disabilities moved to an abandoned school house out in the pinewoods of Northwest Louisiana in a community called Evergreen. By 1980, Evergreen quickly grew to serve almost 300 individuals, and the name was changed from Evergreen School to Evergreen Developmental Center. The 1980's brought to the field of disabilities a shift from institutional care to more community-based services. Evergreen opened their first community home in north Louisiana. In 1980, over 90% of Evergreen's clients were served in an institutional setting, and by 1993, over 90% of Evergreen's clients were served in the community setting. Today, Evergreen Life Services provides services to over 1,400 individuals with disabilities in Louisiana, Texas, Oklahoma, Arkansas, Tennessee, Kentucky and Florida.
What products or services does Evergreen offer?
Evergreen offers a wide range of community-based services for individuals with intellectual and developmental disabilities, designed to not only meet basic needs, but also teach life skills and help each individual reach his or her own personal potential. Evergreen adapts our services and supports to fit the unique needs of each individual, and the amount and range of services depends on the needs of each person. The individuals we serve either live in our community homes or in their own homes or apartments, are encouraged and supported in their vocational endeavors and are enabled to make their own life choices each day. All of Evergreen's efforts are designed to help people with developmental disabilities become a contributing, participating "part of society" rather than living "apart from society."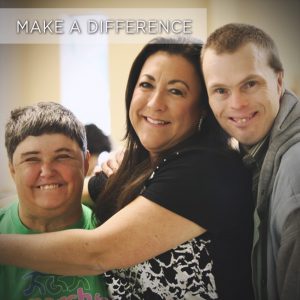 What is one thing that Evergreen is known for over other providers?
Evergreen puts an emphasis on caring for the spiritual needs of the individuals we serve; setting us apart from other providers.
What was the biggest "win" in the history of Evergreen?
Evergreen has the opportunity to see "wins" every day in the lives of the individuals we serve. One win in particular that stands out is when we decided as an organization to only provide community based services. Back in the late 1980's Evergreen made the decision that it is important for the individuals we serve to feel a part of the community and have the same opportunities you and I do, so the decision was made to close our campus and transition the individuals we serve into the community; 30 years later it can be seen as one of the biggest "wins" of our company.
How is Evergreen active in the community?
Evergreen is actively involved in each community we provide services. Many individuals we serve have jobs in the community at local Walmart stores, grocery stores and more. We are also active in the community by providing much needed community based services for individuals with intellectual and developmental disabilities.
What's the most rewarding part about working for Evergreen?
The most rewarding part about working for Evergreen is seeing and knowing your daily work is making a difference in the lives of individuals with disabilities. Many people who work for Evergreen see their job as an opportunity each day to change someone's life for the better.
---
The Evergreen team's rewarding work is seen through the impactful programs and services that Evergreen has for their residents. They provide much-needed assistance to their residents through:
Community and Group Homes
Their community and group homes helps individuals at Evergreen become more independent. Instead of being placed in an institution, residents are given a normal home environment. Everyone in the community and group homes receive training to learn how to do daily living activities, which helps them prepare for living independently at Evergreen. This gives them a less restrictive environment to thrive in.
Evergreen is currently in the process of transitioning over 150 people with intellectual and developmental disabilities into community homes. They currently reside in an institutional type setting, which will be closed permanently near the end of the year. Evergreen is in the process of building eight new community homes that will be completed in October 2016 and will cost over $4 million to build.
With the Building Better Lives Campaign, you have the opportunity to give toward specific needs to build each home and change the lives of these individuals. You can choose to give directly to the building and construction of these homes or give toward specific items in the home such as appliances, furniture, etc. You can also give a gift in-kind. Help them as they make a difference in the lives of these individuals! www.evergreenls.org/build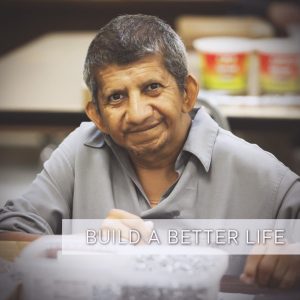 Supported Independent Living
Supported Independent Living provides personalized support that is unique to each individual at Evergreen. Each person is in their own home or apartment and they have access to 24-hour direct support staff to ensure that they are safe, happy and able to enjoy the perks of living independently.
Vocational and Pre-Vocational Training
Evergreen helps their residents develop work and life skills. Their day services gives residents an outside area to be active, socialize with other residents and get needed health and personal care services.
Evergreen operates a social enterprise initiative called HEAVENDROPt, which provides those they serve and veterans with disabilities meaningful employment and job training skills. They create accessories, like necklaces, bracelets, dog bandanas and more, from retired military parachute material, which are then sold to the public. Sale proceeds provide earned income to the creators and additional revenue streams for Evergreen. To learn more about HEAVENDROPt or to purchase items, visit heavendropt.org.
Pelican is proud to offer financial products and services to Evergreen Life Services' committed staff. If you'd like more information on Evergreen or their services, please visit evergreenls.org/division/northwest-louisiana-division/.

Once a Pelican State CU member, always a member—through life's milestones, we'll always be there to help you with your financial needs. Your Financial Family for Life. Give us a call at 800-351-4877.