Here in the great state of Louisiana, our residents take pride in where they are from. The culture in the Pelican State is like no other, and a large portion of that culture revolves around two things: food and sports.
Our love of sports is unmatched. Sports serve as a form of community, bringing people together no matter their external situations or personal differences.
I compare sports in the South to a big pot of gumbo. You have all kinds of ingredients like celery, onions, okra, sausage and chicken all coming together to create something beautiful.
What is particularly unique about Louisiana is not only our love for sports, but also our athletes from the Pelican State that proudly reciprocate the love and share that same desire to give back.
There are a great deal of professional athletes from across the state who have taken advantage of their platform and given back to their communities. Here are just a few examples of Louisiana sports stars making an impact off the field:
Davon Godchaux
Former Plaquemine High School and LSU defensive line standout Davon Godchaux recently donated brand new pairs of football cleats and gloves to the entire Plaquemine High School football team. Godchaux is currently going into year two of his NFL career with the Miami Dolphins, and it is his work both on the field and off that has the Dolphins' coaches impressed.
Godchaux also hosted a youth football camp in July 2018 at Plaquemine High School designed for youngsters intending to sharpen their football skills. The desire to give back does not stop there with Godchaux, as he says he has big plans for future charity and philanthropic efforts in his hometown.
Warrick Dunn
Warrick Dunn is a New Orleans native and former graduate of Catholic High School in Baton Rouge. Dunn spent his college days as an All-American running back at Florida State University and went on to the NFL where he was a member of the Tampa Bay Buccaneers and Atlanta Falcons.
He's also the founder of Homes for the Holidays. His nonprofit has assisted numerous families in the Baton Rouge, Lafayette and New Orleans areas since 1997.
Homes for the Holidays is inspired by his mother, Betty Smothers. She dreamed of owning a home and never got the chance to do so. The driving force behind Dunn starting his charity is to honor his late mother and to give struggling families in the Baton Rouge area hope for a better future. Dunn's Homes for the Holidays foundation has now generously aided hundreds of families around the country.
Jarvis Landry
Former LSU star Jarvis Landry gave back in a big way to his hometown of Lutcher.
Landry graduated from Lutcher High School in 2011 and has since become a household name in both LSU lore as well as in the professional ranks. Landry has been selected to play in the NFL Pro Bowl three times in his first four years in the big leagues.
Landry holds annual "Give Back" camps at Lutcher High School for disadvantaged kids in which attendees engage in hands-on football drills. Every camper in attendance also received a backpack full of school supplies, and one Lutcher High School graduating senior was awarded $5,000 courtesy of the Jarvis Landry Building Winners Scholarship.
Seimone Augustus
Widely thought of as one of the greatest Louisiana State University women's basketball players ever, Seimone Augustus has taken full advantage of her opportunities to give back to her hometown.
As a native of Baton Rouge and graduate of Capitol High School, Augustus' fame started at an early age. Her basketball skills took her to many heights while in high school, including appearing on a Sports Illustrated magazine cover in July of 2006.
After leading LSU to three straight Final Four appearances, Augustus is now a member of the Minnesota Lynx, putting together one of the most storied WNBA careers of all time. In 2016, Augustus partnered with the Kids in Need Foundation to provide school supplies, including backpacks, to the students of Melrose Elementary School in Baton Rouge. Augustus plans to keep the efforts going as she has recently launched a Louisiana girls' basketball championship tournament since being named to the Louisiana Sports Hall of Fame.
Ed Reed
Current retiree from the NFL and viewed as one of the best safeties to ever play the sport of football, Ed Reed's career is now focused on giving youth of lesser means the opportunity to be successful.
Reed is a native of St. Rose, Louisiana and graduated from Destrehan High School. He played college football at the University of Miami, where he was a key player in the Hurricanes, winning a national title in 2001.
Reed's professional career consisted of being a member of the Baltimore Ravens, where he won the 2012 Super Bowl and spent almost every year of his career. The annual River Parishes Football Jamboree in Destrehan, Louisiana, is named after Reed as he has hosted many youth football camps and funded multiple scholarships to kids in the River Parishes.
Reed also holds golf tournaments annually in the New Orleans area in conjunction with the Ed Reed Eye of the Hurricane Foundation in which proceeds raised from the event benefited underprivileged kids of the community. The Eye of the Hurricane Foundation, which was founded by Reed, provides inner-city schools with food, clothing and school supplies during the holiday season as well as scholarships funded by Reed and donators to the foundation. 
Leonard Fournette
While a student at St. Augustine High School, running back and native of New Orleans, Louisiana, Leonard Fournette was the undisputed number one high school football prospect in the nation. Although he garnered attention from just about every university in the country, Fournette decided to stay at home and play college football for LSU.
Fournette has always displayed his class-act persona and desire to give back frequently, and that desire is evident more now than ever. Fournette's platform has transcended ever since being drafted fourth overall in the 2017 NFL draft to the Jacksonville Jaguars. One example being when Fournette and one of his partnering companies arrived first to the scene to supply water to those in need after multiple tornadoes ripped through the city of New Orleans in February of 2017.
From taking a boys and girls club in Gretna, Louisiana, on a shopping spree at Academy to hosting numerous youth football camps in the crescent city and covering the remaining cost of an LSU senior student's tuition, the list goes on and on for Leonard Fournette's generous efforts to give back to the city and community he calls home.
Have you heard about other athletes from Louisiana positively making an impact on their hometown? Let us know below in the comments!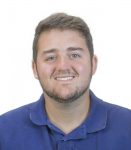 Louisiana State University alumnus (Geaux Tigers), fanatic of all things sports, pugs, and Star Wars, and teller of the occasional dad joke. Retired Avenger, current NFL free agent.