Knights in shining armor jousting on their mighty steeds, proving their bravery and honor. Groups of revelers frolicking in petticoats and doublets among the trees.
It's the time of the year when we dust off our best fairy wings and pirate hats.
The Louisiana Renaissance Festival (RenFest) has returned in November, as it does every year!
Have a spare weekend and extra few dollars lying around? Well, we've got you covered with the top things to do while at RenFest.
What's the Louisiana Renaissance Festival?
The Louisiana Renaissance Festival is a theme park, theatre, shopping destination, and educational experience hosted near Hammond, Louisiana. The yearly event takes place every weekend in November and two weekends in December.
The design of the festival mimics a historical 16th century village in England, known as Village of Albright, during the 1565 Fall Harvest Festival. Each weekend boasts a different theme: Romance and Masquerade, Vikings, Celtic, Myths and Magic, Pirates, and Fireworks Finale.
Costumes are welcomed, and many people dress up in their best period pieces. However, guests aren't required to dress up.
The event is kid friendly, so if you're looking for a fun, educational, and safe event for the family to enjoy, this might be the event for you!
Before we move on, let's cover what's most important–the cost of admission. Adult advance tickets cost $25, and same-day adult tickets cost $30. The advance ticket for children under 13 cost $15, and same-day tickets are $20. Children under five years old get in for free.
What to Eat?
What's a good festival without delicious food and drink? Louisiana RenFest has a variety of delicious options to choose from. The festival starts early so stopping by Albright Café for some Campbell's coffee or Café Mermaid for some tea and a crêpe is a must.
As morning turns to noon, your stomach might start rumbling, which means its time to grab a meal at one of the many food vendors present. You can stop by Caribbean Galley, Corn-halla, East Indian Trading Company, Fork and Spoon, or Howling Wolf, just to name a few. There are many more places to pick from and several different cuisines to satisfy any craving.
What to Buy?
There's plenty to eat at RenFest, and probably even more to buy. Craftsmen from all over the state bring their goods to the festival. You can buy anything from bath products and herbs to woodwork, pewterware, and armor.
Other goods up for sale include hand-crafted drinking vessels, puppets, festival shirts, sculpture, jewelry, and floral arrangements. There are many more amazing items up for sale so get ready for the temptation to spend!
What to Do?
Besides eating and shopping, RenFest has several fun and educational activities to choose from.
You can get your hair professionally braided at Bella Braids and Bella Braids II or discover the skill and intricacies of henna body work at Henna Illuminata.
Your future can become clearer at the Merlyn's Garden tarot readings, or you can pan away for jewels at the Pierrepont's Gem Mine.
Want to learn about forging and the foundry of metals? Stop by Dragon's Watch Forge! If you're looking for live historical lessons that the whole family can enjoy, visit the Renaissance Living History Center.
If you left the kids at home, and enjoy the taste of libations, you can join a number of tasting events. Be aware, the tasting events are not included in the price of admission, and are pretty popular so make sure to secure your spot in advance!
What to See?
Finally, there's an abundance of performances to enjoy. Performances include bagpipe competitions, jousting, comedy shows, belly dancing, juggling, a knighting ceremony, and much more.
There are also performances by animals and their trainers, such as falconry. Better yet, nearly all of the performances are included with the price of admission!
We hope that this list encourages you attend the Louisiana Renaissance Festival!
If you're planning on attending, let us know what you're look forward to the most in the comments below!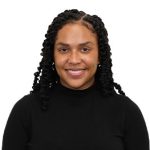 My name is Leiana Pineda Gonzalez-Rubio, and I am the Content and Digital Strategist at Pelican State Credit Union. I have over 6 years of experience in the marketing and communications field. I love reading, dancing and making art in my free time as well as spending time with my boyfriend, family and my dogs.