In downtown Gibsland, Louisiana, on 1st Street—right near City Hall—sits a small abandoned gas station. A concrete porte-cochère (which is a grand doorway to a building or courtyard) features three old gas pumps with long-gone prices while a small store area and garage stand silent. A plaque pinpoints where a pay phone used to hang.
That plaque represents the Bonnie and Clyde gas station's claim to fame—the phone call that former Texas Ranger Frank Hamer made to the man who'd hired him, Texas prison superintendent Colonel Lee Simmons in Dallas. The date was May 23, 1934. The message: Clyde Barrow and Bonnie Parker were dead. It marked an ugly end to a two-year crime spree complete with infamous pictures that fed the imagination of a public hungry for sensation.
The World of Bonnie and Clyde
The duo lived in difficult times. The Great Depression began with the stock market crash of 1929 and continued throughout most of the 1930s—especially in rural towns. It was a hard economic fall that left most Americans struggling. It also overlapped the later years of Prohibition—1920 to 1933—and the violence that often accompanied its enforcement.
Robbery was such a prevalent problem that in 1927, the Texas Bankers' Association issued a standing $5,000 bounty exclusively on dead bank robbers.
A number of violent criminals like Machine Gun Kelly and Baby Face Nelson had become famous, some even heroic.
Pretty Boy Floyd robbed banks, but took time to destroy the mortgage loan notes.
Ma Barker was a matriarch who directed her sons' notorious enterprises.
John Dillinger escaped from jail twice, once armed with a gun he'd carved from a bar of soap.
Law enforcement was larger than life as Eliot Ness and his team of Untouchables pursued Al Capone. Law enforcement ultimately won, but criminals left highly publicized trails of robberies, escapes, shootouts, and murders before finally dying in a blaze of gunfire.
Clyde Barrow and Bonnie Parker—referred to as Barrow and Parker in the day—quickly joined the ranks of dangerous criminals the FBI deemed "public enemy number one."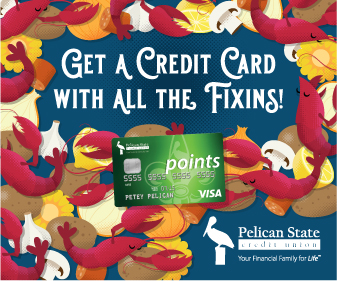 While portrayed as a daring, romantically involved pair, beneath that publicized image, the two were determined, cold-blooded opportunists who brought chaos and misfortune to all who crossed their paths.
Bonnie Parker and Clyde Barrow Before They Met
Bonnie Parker was born in 1910 in Rowena, Texas, but grew up in Cement City, a poor Dallas suburb. Although academically bright, she began seeing classmate Roy Thornton in high school, had their names tattooed on her thigh, and married him several days before her 16th birthday.
Thornton proved physically abusive and a criminal, landing in jail in 1929 for robbery. Bonnie reportedly never saw him again, yet never divorced him and was still wearing her ring the day she died. When a mutual friend introduced her to Clyde Barrow in January of 1930, Bonnie was 19 years old and working as a waitress.
Clyde Barrow was born in 1909 in Telico, Texas, but when their farm succumbed to drought, the family moved to Dallas. Clyde was musically inclined—playing both guitar and saxophone—but was also in and out of trouble. He stayed in school until he was 16, but soon took to a life of petty thievery, car theft, and armed robbery.
The Bonnie and Clyde Relationship
The immediate bond between Parker and Barrow set the tone for the coming years. In March of 1930, Clyde was arrested in Waco, Texas, for multiple car thefts and burglaries. While he was awaiting trial, Houston authorities began pressing a potential murder charge as well. Bonnie smuggled a gun to him, and he and two accomplices escaped.
Clyde and his accomplices turned up in Middletown, Ohio, breaking into a dry-cleaning business but proving unsuccessful in trying to steal an overcoat, eight suits and a dress. When they attempted to break into another business, law enforcement was waiting to arrest them and extradite them back to Texas.
Barrow was sentenced to 14 years in Eastham Farm. He was paroled after serving two years thanks to overcrowding and his mother's campaigning—but not before he'd axed his big toe and part of another to exempt himself from hard labor.
He returned to Bonnie in February of 1932 with a permanent limp and a burning hatred of Eastham prison, and she joined him in a life of crime.
Bonnie and Clyde Barrow Gang Timeline
Bonnie and Clyde didn't operate alone. Debate still circulates as to whether they were responsible for every crime attributed to them. A number of individuals regularly appeared in accounts of the Barrow Gang's exploits and photos. The names include people like Ralph Fults, W.D. Jones (sometimes mistaken for Pretty Boy Floyd), Floyd and Raymond Hamilton, Joe Palmer, and Henry Methvin as well as Clyde's brother Ivan (also known as "Buck") and Buck's wife, Blanche. Even Cumie (Clyde and Buck's mother) has been suspected in his exploits.
According to FBI accounts of Bonnie and Clyde, "at the time they were killed in 1934, they were believed to have committed 13 murders and several robberies and burglaries." Nine of those murder victims were law enforcement officers. What started as a way to acquire more money and seek revenge on corrupt prison guards grew dramatically out of proportion and cost the couple significantly over time.
The first half of 1932 following Clyde's release saw a number of attempted robberies and events that demonstrate how easily things could go wrong.
An attempt to rob the H. Bock hardware store of firearms left Bonnie, Clyde, and Ralph Fults fleeing law enforcement—first, in a stolen car that became mired in mud; next, on two stolen mules for five muddy miles; then, in another stolen car that left them on foot in a shootout with law enforcement. Clyde escaped, but Fults and Bonnie were captured. Fults was sentenced to five years. Bonnie was released after two months.
An attempt to rob a gas station-pawn shop in Hillsboro—a business Clyde knew kept money in a safe—ended with a nervous Raymond Hamilton shooting and killing John Bucher, the owner, in front of his wife. The robbery yielded $35-40, several diamond rings and a Colt .45.
In August, Clyde and Raymond Hamilton were in Stringtown, Oklahoma, drinking at a dance. When officers approached, Clyde and Hamilton opened fire, killing Deputy Moore before fleeing.
In December, while in Temple, Texas, W.D. Jones and Clyde attempted to steal a new motor car parked with the keys still inside. When 27-year-old Doyle Johnson attempted to stop them, they shot and killed him. Clyde, Bonnie, and Jones fled in Clyde's Ford V8.
The year 1933 became more challenging, marked by some particularly significant events.
January: Clyde walked into a law enforcement trap intended to snare the robber of the Grapevine Home Bank—friend Odell Chambless. Clyde shot and killed Deputy Sheriff Malcolm Davis.
March: Clyde's brother was released from prison, and Clyde, Bonnie, Buck, Blanche, and W.D. Jones rented a house in Joplin, Missouri. Suspecting bootleggers, police approached with a five-man task force. The gang opened fire, killing a detective and fatally wounding a constable as they fled. They left behind an arsenal of weapons, the death poem Bonnie had written, and a roll of film that yielded the infamous pictures later publicized.
May: They attempted to rob the Lucerne State Bank in Lucerne, Indiana, breaking into the bank to wait for the clerks' early arrival. However, the clerks had a shotgun onsite. Clyde and Buck Barrow fled in their car with townspeople shooting at them.
June: Clyde, Bonnie, and W.D. Jones headed to Oklahoma. Clyde missed a detour sign for a washed-out bridge, flipping the car down an embankment. Bonnie's right leg suffered third-degree burns that extended down to the bone in some places and left her with a permanent pronounced limp.
When police arrived to investigate the bridge crash, Clyde and Jones took them hostage in the back of the police car, placed the injured Bonnie across them and drove everyone to Oklahoma. Once there, Clyde tied the policemen to a tree with barbed wire and headed to Arkansas with brother Buck and Blanche, Buck's wife, as well as the injured Bonnie and W.D. Jones.
In Alma, Arkansas, in need of money, Buck Barrow and W.D. Jones robbed Brown Grocery. During the getaway, Buck rear-ended a car, drawing the attention of Marshal Vernon Humphrey. Buck shot Marshal Humphrey and fled with Jones in the lawman's vehicle. Humphrey died the next morning, and the ensuing manhunt forced the Barrow Gang to flee.
July: The gang rented cabins in Platte City, Missouri, trying to give Bonnie time to heal. However, the purchase of medical supplies alerted law enforcement to their presence. In the following police siege, Buck Barrow was shot in the head and his wife Blanche blinded, but the gang escaped to Dallas County, Iowa. Camping at Dexfield Park for several days with a severely injured Buck, the group drew local attention. On the 24th, a police-led posse of about 50 armed individuals opened fire in the early morning. In the ensuing chaos, Buck and Blanche were taken into custody. Buck died several days later, and Blanche was sentenced to 10 years of prison. Clyde, Bonnie, and Jones escaped cross-country to a nearby farm, commandeered a car and fled.
August: Clyde and W.D. Jones traveled to various states to commit robberies. Of note was a stop in Plattville, Illinois, to rob an armory for weapons and ammunition. Throughout the fall, Clyde continued to commit robberies with various accomplices.
November: A Dallas grand jury issued an indictment for both Clyde and Bonnie for the murder of Deputy Malcolm Davis back in January.
January of 1934 delivered the watershed moment.
January: Clyde attempted his long-envisioned raid on Eastham Farm prison. Prisoners Raymond Hamilton, Henry Methvin, Joe Palmer, Hilton Bybee and J.B. French escaped, but prison guard Major Crowson was shot and died days later. Prison superintendent Colonel Lee Simmons vowed to bring the culprits to justice.
February: Simmons contacted Frank Hamer, a legendary former Texas Ranger, and commissioned him to hunt down and kill Bonnie Parker and Clyde Barrow.
Death of Bonnie and Clyde Near Gibsland, Louisiana
By the spring of 1934, desperation was setting in on both sides—criminals and law enforcement. Bonnie and Clyde wanted to visit family yet knew it was a dangerous proposition.
They'd suffered bullet grazes avoiding a trap the previous November in Sowers, Texas.
An Easter morning attempt to meet Dallas family just outside of Grapevine at an isolated spot on Dove Road resulted in the death of two state troopers who thought the occupants of the parked car might need assistance.
The Grapevine murders were instrumental in turning any lingering degree of public admiration into condemnation—especially as several bounties were issued for the gang. What made things even worse was their subsequent murder of 63-year-old Constable William Campbell in Oklahoma.
Meanwhile, Frank Hamer was a methodical man known for getting things done right. The Barrow Gang had been reduced to Bonnie, Clyde, and Henry Methvin. He'd followed them as they robbed banks in Texas, Oklahoma and Iowa and had noticed a pattern that included Dallas, Missouri, and northwest Louisiana.
Methvin's family lived in Louisiana and was due for a visit. When Hamer approached the local sheriff in Bienville Parish, he received an offer—Methvin would deliver Bonnie and Clyde in exchange for a pardon.
On the morning of May 23, Hamer and his men were waiting, hidden along the road to the Methvin family farm near Sailes. They commandeered Henry Methvin's father's truck and parked it at the side of the road with a wheel removed as bait. When Clyde approached in his car and saw the Methvin truck, he slowed. Hamer and his men opened fire. The car and its occupants took 167 rounds. Bonnie Parker and Clyde Barrow were dead.
Frank Hamer drove the eight miles back into Gibsland to use the pay phone at what became known as the Bonnie and Clyde gas station and let Colonel Simmons know that he'd fulfilled his commission.
Paying Homage to That Fateful Day
Today, the Bonnie and Clyde gas station still stands. A plaque holds the space where the pay phone used to hang. It's just a few easy steps from the Bonnie & Clyde Ambush Museum, where the actual pay phone that Hamer used is displayed.
The museum occupies what was once Ma Canfield's Café, where Bonnie and Clyde had gotten breakfast before heading to the Methvin farm. Interestingly, the Bonnie and Clyde gas station plaque promises, "The real story will live forever."
With all of the varying accounts and conflicting evidence, what that real story is—we may never really know.
Have you heard the story of Bonnie and Clyde's last stand in Gibsland? Let us know in the comments!
---
SOURCES:
https://www.roadsideamerica.com/tip/42600
https://guides.lib.jjay.cuny.edu/c.php?g=288390&p=1922564#:~:text=The%201930s%20was%20a%20period,wanted%20criminals%20charged%20with%20crimes.
https://www.washingtonpost.com/history/2019/03/29/bonnie-clyde-were-depression-era-kardashians-glamorous-also-murderous/
https://www.theatlantic.com/ideas/archive/2020/01/prohibition-was-failed-experiment-moral-governance/604972/ prohibition moral regulation
https://www.louisianatravel.com/blog/self-guided-bonnie-and-clyde-tour
https://www.history.com/news/10-things-you-may-not-know-about-bonnie-and-clyde
https://www.history.com/this-day-in-history/police-kill-famous-outlaws-bonnie-and-clyde
https://texascooppower.com/the-dead-bank-robber-bounty/ Bounty
*** https://www.texasranger.org/texas-ranger-museum/history/general-texas-ranger-history/faq-bonnie-and-clyde/
***https://texashideout.tripod.com/bc.htm (TONS of original photos and documents)
https://www.fbi.gov/history/famous-cases/bonnie-and-clyde#:~:text=Clyde%20allegedly%20murdered%20a%20man,Wharton%2C%20Texas%3B%20committed%20murder%20and FBI Summary
https://www.biography.com/crime-figure/bonnie-parker Bonnie bio source
https://www.biography.com/crime-figure/clyde-barrow Clyde bio source
https://hi-in.facebook.com/thebarrowgang/posts/grace-clydes-last-girlfriend-before-he-got-with-bonnie-posing-for-a-picture-with/182536443929010/ grace
https://texashideout.tripod.com/tattoos.html tattoos
http://www.dailynewsandmore.com/lifestyle/famous-outlaw-s-first-love-was-local-clyde-and-eleanor/article_deab1d40-b68d-11eb-ae27-4fd18d4382c7.html Clyde's first arrest over Eleanor
https://www.history.com/news/bonnie-clyde-mother-accomplice Cumie
https://www.fbi.gov/history/famous-cases/bonnie-and-clyde#:~:text=Clyde%20allegedly%20murdered%20a%20man,Wharton%2C%20Texas%3B%20committed%20murder%20and
https://www.historynet.com/bonnie-clydes-revenge-on-eastham.htm
https://texashideout.tripod.com/kemp.html Mabank mules
https://www.journal-news.com/news/crime–law/clyde-barrow-bonnie-and-clyde-fame-was-arrested-middletown-years-ago-today-here-what-did/AUlAggpTbgaFVnP1J1Ax3I/ Middletown, OH,
https://worldhistoryproject.org/1932/8/5/clyde-barrow-kills-a-deputy
https://www.journal-news.com/news/crime–law/clyde-barrow-bonnie-and-clyde-fame-was-arrested-middletown-years-ago-today-here-what-did/AUlAggpTbgaFVnP1J1Ax3I/ arrest
http://weeklyview.net/2014/06/05/bonnie-and-clyde-the-indiana-connection-part-2/ Lucerne Bank
http://www.awb.com/dailydose/?p=1265 Bridge Accident
https://texashideout.tripod.com/knight.html Humphrey Murder
https://www.dallascountyiowa.gov/our-community/learn-more/history-of-dallas-county/bonnie-and-clyde-the-dallas-county-shoot-out Iowa Shootout
https://www.historynet.com/bonnie-clydes-revenge-on-eastham.htm Clyde's Prison Raid
https://hometownbyhandlebar.com/?p=27815 Murder of Two Troopers Dove Road
https://www.roadsideamerica.com/tip/12813
https://www.louisianatravel.com/blog/self-guided-bonnie-and-clyde-tour
https://www.roadsideamerica.com/tip/42600

Once a Pelican State CU member, always a member—through life's milestones, we'll always be there to help you with your financial needs. Your Financial Family for Life. Give us a call at 800-351-4877.