Being from Louisiana, seafood is an essential part of our diets (my condolences to those that have any fish allergies). Louisiana's proximity to the Gulf of Mexico makes the process of getting fresh, quality seafood to your kitchen table almost seamless.
The joy of my life is being in the kitchen preparing great meals for my family and friends. Sometimes, though, that joy turns into 2-3 hours of standing over a hot stove. Who has time to do that every day? If only there was a dish that's filled with Louisiana flare, easy and quick to prepare, and sure to please any taste bud.
Oh wait, there is!
Here's how you can make my favorite Louisiana dish in 30 minutes or less.
Garlic Butter Shrimp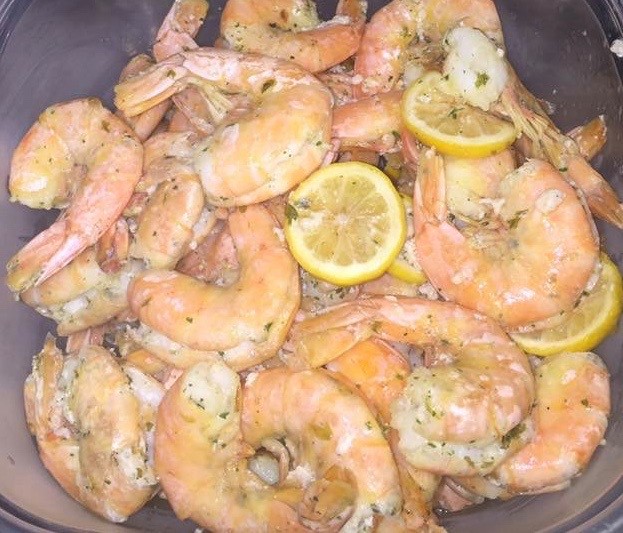 Here's what you'll need:
8 tablespoons of butter (1 stick) cut into 1-inch pieces
1 ½ pounds of medium to large-sized shrimp, peeled and deveined (you can remove the tails before cooking if you'd like)
Sazon Complete Seasoning to taste (I prefer to use Badia)
Sazon Complete Seasoning is a mixture of annatto, garlic, salt, cumin, black pepper, coriander, and oregano. You can find this seasoning from brands like Badia and Goya at your local Walmart or Target.
Kosher salt, ground black pepper, and red pepper flakes to taste
5 cloves of fresh minced garlic
¼ cup of chicken stock
2 fresh lemons
2 tablespoons of fresh or dried parsley for garnishing
Again, fresh, high-quality shrimp is so abundant in Louisiana. You can find it frozen at the grocery store from a local distributor or fresh at your nearest seafood market. Either would work perfectly for this recipe.
Let's begin cooking!
Here's how to make it:
Melt 2 tablespoons of the butter in a large skillet (cast iron is preferred) over a medium high heat. Add your shrimp and seasonings listed to the skillet and cook until they are pink. Normally, shrimp take between 2-3 minutes to fully cook. Put them to the side. DO NOT CLEAN THE SKILLET. SAVE THE DRIPPINGS!
To that same skillet, add the fresh minced garlic. You're going to want to stir often because garlic burns easily. After about 1 minute, add the chicken stock and the juice of one lemon (the lemon juice here is optional). Bring this to a boil and then reduce to simmer. Gradually add the remaining 6 tablespoons of butter to the skillet (1 tablespoon at a time). This helps to create a nice smooth and rich sauce.
Add the shrimp to the mixture and gently toss until they are fully coated. Garnish with the parsley and serve immediately!
Sit back and enjoy!
Complete the dish with a fresh salad and some toast or a piece of French bread too.
BONUS:
You may even add some Alfredo sauce to the mixture and toss in some noodles for an easy shrimp pasta dish…YUMMY!

I hope you all give this simple and quick recipe a try. Let us know how it comes out and feel free to share your pictures below!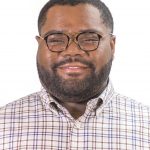 My love for humanity allows me to see each person as they are and aid them towards living their best life. Pelican allows me to touch so many lives in a way I never imagined was possible. "MY PURPOSE" is the driving force that fuels me each and every day to be the best and expect the best from all around me.