I love the TV show Dancing with the Stars! People coming together to dance for a good cause is so inspiring, and not to mention super fun to watch! At Pelican, we are all about dancing and supporting a great cause.
This year we got to be a part of the 9th annual local event benefiting one of our Select Employer Groups, The Arc of East Ascension. It was an unforgettable night that was a lot of fun!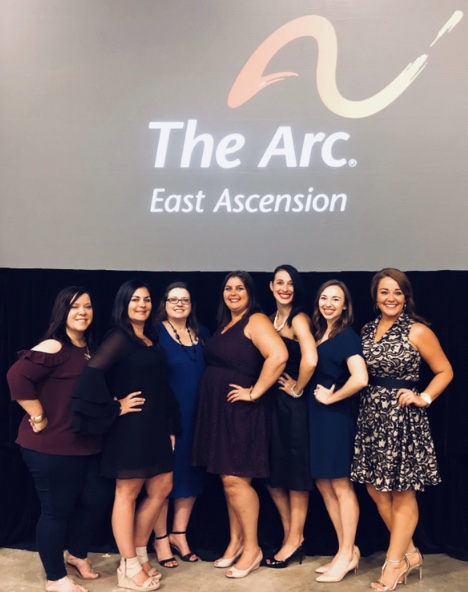 Who is The Arc of East Ascension?
The Arc of East Ascension strives their best to better the lives of individuals with disabilities and their families. They have a variety of services to benefit their clients, and they promote advocacy that supports their clients' individuality.
I can say after personally spending time with their clients and caretakers that they truly have a heart for service and genuinely care for the clients they serve. They live by their vision of a future for people with disabilities that's all-inclusive. How amazing!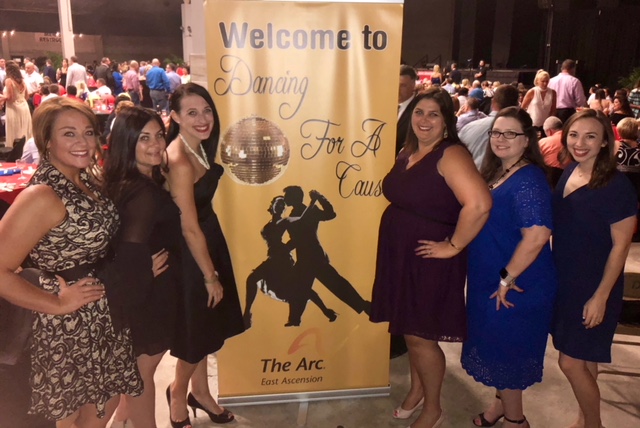 What is Dancing for a Cause?
Dancing for a Cause is an annual fundraiser benefiting the Arc of East Ascension, a non-profit organization committed to bettering the lives of individuals with disabilities.
It was first held in 2009, and next year will be its 10-year anniversary! They are hoping to bring back some of the original dancers from the first event next year for the celebration of a decade of movin' and groovin'!
Each year brings more people and more excitement, and all of the funds raised by the dancers, event sponsors and attendees go towards supporting the Arc of East Ascension.

Dancing for a Cause 2018
This year, the event was hosted by Greg Meriwether and Cheryl Mercedes, anchors at WAFB. The honorary chairwoman for the event was Donna Britt, the beloved, almost 38-year news anchor from WAFB in Baton Rouge whose retirement was this year.
The dancers and panel of judges were made up of several local celebrities, including reporters, local businesspeople and police officers! They all did such a great job and put on an incredible show!
The winner of Dancing for a Cause was Aimee-Russo Mounger, dentist at Smile Spa of Baton Rouge! She danced like a true professional and rocked the show!
The event was held at Lamar Dixon Expo Center, which was perfect! The place was transformed into a beautiful space with a ballroom, stage, big screens and elegant tables. They served food, wine and beer, and my fellow Pelican team members and I got to dress up as well, which is always a good time in my book!
Pelican sponsored two tables this year. We were Salsa sponsors for the event and six of our team members attended along with friends and their significant others.
This was my second year attending the event. I've absolutely LOVED attending this event both years! It's such a special night, and all they do for their organization and clients is heartwarming.
My favorite part of the evening was when they brought some of the clients on stage to dance. Talk about pull on your heartstrings! I've met a few of them previously, so seeing them dancing and filled with joy was such a special thing to be a part of.
This event is one I so look forward to each year—and I cannot wait for the 10-year anniversary in 2019!
What's one of your favorite events in your community? Let us know in the comments below!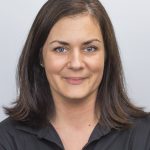 I'm a Prairieville resident passionate about my community and the mother of 2 beautiful, amazing, loving kids. I'm also an avid LSU fan. GEAUX TIGERS!