If you're a makeup enthusiast like me, it's easy to blow your entire month's budget on the newest makeup products on the market.
There's just something about opening an eyeshadow palette the day after you get it or getting a compliment on that new nude lipstick that just makes life seem a little sweeter.
If you're looking for ways to save, but still want to look your best, here are a few tips to help you save on makeup!
Find Budget-Friendly Brands
I watch a lot of YouTube videos from influencers in the beauty community, and somehow I get convinced that I really need that $60 eyeshadow palette (when in reality I don't).
So many of the popular makeup brands are incredibly overpriced and, while the product may be great, there are dupes on the market that have the same quality at a fraction of the price.
Below are some of my favorite budget-friendly makeup brands that you can find at your local drugstore, Ulta, and Sephora:
Join a Subscription Service
If you don't listen to any other suggestion on this list, pay close attention to this one.
I used to be someone who spent way too much money on makeup simply because I wanted to try new products. While my collection was impressive, it was frustrating to see exactly how much money I was wasting on products that would wind up just sitting in my vanity untouched.
That's why I decided to sign up for a makeup subscription service called Boxycharm. For only $25 a month, I receive a shipment of five full-sized products varying from makeup, skincare, and cosmetic tools.
Generally, there are multiple high-end and luxury products in each box along with "indie" brands. This means you have the ability to try so many products that you likely never would have heard of or spent money on otherwise.
Another benefit is that if you love the products, you're able to purchase the product through Boxycharm at a crazy discounted price, saving you even more money in the end. Outside of Boxycharm, other subscription services include:
Reuse Broken Makeup
Nothing is more frustrating than dropping your bronzer on the bathroom floor on a groggy morning or your eyeshadow palette being destroyed from packing it poorly on vacation. It's like watching yourself throw your money straight in the trash when you see the entire product is now in shambles.
I'm here to tell you to wait before throwing your damaged goods away! There are plenty of at-home methods for saving your damaged cosmetics! For example, if you damage your powder makeup, follow these easy steps to make your products good as new!
Scrape remaining product into the compact or container and crush it all up into fine pieces.
Drop a few drops of rubbing alcohol into the product and smooth it out flat.
Let the product sit overnight to dry.
Voila! Your favorite bronzer, blush, or eyeshadow is ready to use and won't vary in quality.
Ask for Samples Before You Buy
Have you ever bought a product that a friend recommended, only to get home and find out that it doesn't work for you? Not only have you wasted money, but now you either have to make the decision to use the rest of a product you don't like or spend more money to buy something new.
There's an easy solution to this, though—ask for a sample before you purchase!
The sample will be just enough for you to discover if this is the right product to invest in.
Use Coupons and Shop Sales
I know that getting flooded with emails from various companies can be aggravating, but I think it's a small price to pay when it can help you save money!
From top makeup retailers like Sephora and Ulta to drugstores such as CVS and Walgreens, you're almost guaranteed to find a valid coupon at any given time for a range of products.
Take advantage of these coupons to save on specific items in your makeup routine or even on your entire purchase! Many of these generic coupons can be combined with sales they have running, which can help you save even more.
Lots of stores that have beauty products also offer rewards points like:
The best part about it—most of them are completely free to join!
---
Ultimately, whether you're using drugstore or high-end makeup, the most important thing is that you feel beautiful in whatever you're wearing. When the makeup is on your skin, nobody can tell how much you spent on a product, so shop smart when browsing the beauty aisle.
Have you found any tricks that have helped you save when shopping the makeup aisle? If so, let us know in the comments below!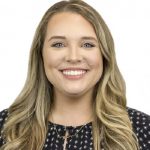 Married to my high school sweetheart. Dog mom to a golden retriever pup named Sage. Mexican food connoisseur. #1 fan of The Office. Just living every day like it's Pretzel Day.