One of the most-discussed dilemmas among pretty much anyone who enjoys entertainment has been unfolding right in front of our eyes since 2007. For some it is has been an easy decision, and for others it has been a painstaking choice that's been contemplated for a long time. That very dilemma is whether cable is really worth its price.
With the high demand for entertainment, and the ease of access to it in today's world, who would choose not to have cable in their home? Well, here we are—technology has become so advanced that our pool of options has grown to the point that there are more sources of entertainment than we know what to do with!
With so many options at your fingertips, should you switch to streaming or keep your same television service? Do you still save money cutting cable?
Let's start by looking at the prices for cable TV plans:
Cable
Cable alone has so many options to choose from, and we're all aware of major cable providers like Dish, AT&T, and Cox. These providers all hover around the same price range. If you consider the pricing of cable packages alone, it may seem like an obvious choice to switch from traditional cable to a streaming service, but there are other factors at play here.
The most notable factors are cable and internet bundle deals, which are becoming more and more common. While bundling may be a slight increase in price compared to just cable, it is typically much more cost efficient in terms of the services you receive.
For example, a starter internet service from Cox could cost about $45 per month when not bundled with cable services. Prices vary with cable and internet bundles, but they tend to start at a range of $80-$110, depending on the provider.
Here are just some examples of what you could be paying (as of November 2019 in Louisiana):
AT&T
Internet + DIRECTV: $89.99/month
Internet + U-verse: $89.99/month
Cox
Bronze: $89.99/month
Silver: $109.99/month
Dish
TV + Frontier Broadband Core: $80.99/month
TV + Frontier Broadband Ultra: $87.99/month
So, with these prices in mind, let's take a look at the streaming services available and see what those numbers look like!
Streaming Services
Basic packages of streaming services are significantly cheaper than most cable services. Once you begin considering certain packages that offer more than just some shows and movies without ads, though, is when you'll find streaming service prices to be comparable to cable prices.
When it comes to streaming, there are a few things you should consider before committing to one, such as:
What shows or movies each streaming service offers
Whether you're willing to deal with commercial breaks in the streaming
The cost of each package relative to what is offered
Netflix
Netflix has been considered to have the best pricing across all streaming services. None of the packages offered by Netflix include commercials or advertisements, and the most costly of the bunch tops out at $16 per month.
The key difference between the different Netflix plans is the streaming resolution, which ranges from Standard Definition to 4K Ultra HD and the number of screens allowed to stream simultaneously, which ranges from one to four.
Plan Options:
Basic: $8.99/month
Basic + HD: $12.99/month
Premium: $15.99/month
Hulu
Hulu is another popular streaming service, and it has the widest range of pricing. While ads are included on some plans, Hulu offers a basic package that is two dollars cheaper than Netflix.
Hulu's most prestigious package, however, is significantly the most costly among its competition at about $51 per month. It offers full streaming options, live TV, and limited commercials. While that price may seem a little steep at first glance, it is quite reasonable all things considered.
Plan Options:
Basic: $6.99/month
Premium: $11.99/month
Basic + Live TV: $44.99/month
Premium + Live TV: $50.99/month
Disney+
Disney+ is the newest streaming network to join the competition. Disney's streaming service boasts nearly all of Disney's catalog of classic movies and series. While no one would question Disney's reputation and the quality of content it provides, there is a certain lack of variety that comes with this streaming service.
If you choose to subscribe to Disney+, you will likely be pairing it with a second streaming service. It's unlikely that the average consumer would choose to view Disney original content exclusively. The price is extremely reasonable, though, which makes sense considering what the service offers.
Plan Options:
$6.99/month
$69.99/year
Disney+, Hulu, and ESPN+ Bundle: $12.99/month
A key thing to remember, which is an important difference between cable and streaming services, is the need of internet. While cable does not require internet, you must have internet access (and some sort of device that is able to connect to the internet) to use a streaming service.
The decision of cutting cable boils down to personal preference. Some people prefer traditional cable, while other people prefer a wide range of other options. Keep in mind that choosing the higher-priced plan options and subscribing to several different streaming services can add up to be comparable or even more than cable bundles.
For the sake of budgeting, though, when you consider the average price of just internet (about $45 per month) and the cost of one or two streaming services (about $8 per month each), you will save money cutting cable.
The current state of streaming is certainly equipped to offer you all you'd need or want without the need for cable. Having too many options for entertainment isn't exactly a bad problem to have, and if the trend continues, the options will be limitless!
What is your all-time favorite movie or show? Leave a comment below and let us know!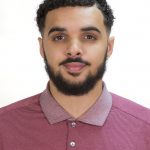 A man of few words and many interests. My favorite things to do are attend concerts and sporting events. I am a dog person and my breed of choice is the Rottweiler. My biggest passions include sneakers, fashion, fiction literature and cinema.