Have you ever wondered whether or not it's even worth it to make your own homemade laundry detergent?
We definitely have. In fact, a couple of years ago I wrote a blog post with a homemade laundry detergent recipe that I used all the time. Since that time, my wife and I have switched over to another laundry detergent after getting a bunch for a phenomenal deal.
The topic of the homemade laundry detergent came up recently here at Pelican, and we talked about whether it's still worth it compared to regular store-bought detergent. Personally, I didn't see a difference, but we wanted to put it to the test!
How did we do the homemade vs. store-bought laundry detergent experiment?
So, the question of whether or not it's worth it really stemmed from our new YouTube series! We take something fun and have some of our team members test out whether it's actually worth it to do something.
(Check out our king cake shenanigans for a good time!)
We bought everything we needed and put the laundry detergent recipe to the test. We wanted to get a couple of other well-known, household brands and compare their performance with our homemade detergent recipe.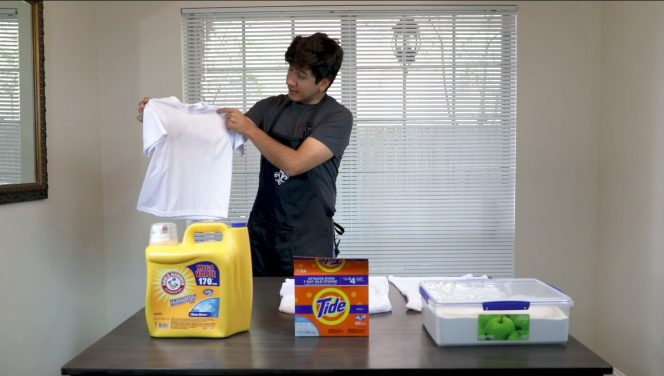 We grabbed a couple of brand-new white T-shirts (the easiest to get dirty and show stains) and put our homemade detergent to the test.
Pelican team member Julian had a lot of fun rubbing grass, ketchup, and chocolate (we promise that's what that is) on them to make sure they were insanely messy. Check it out:
What store-bought laundry detergent brands did we use?
That's a big question, and as we quickly found out, the most important one.
People are really, really picky about laundry detergent brands, y'all.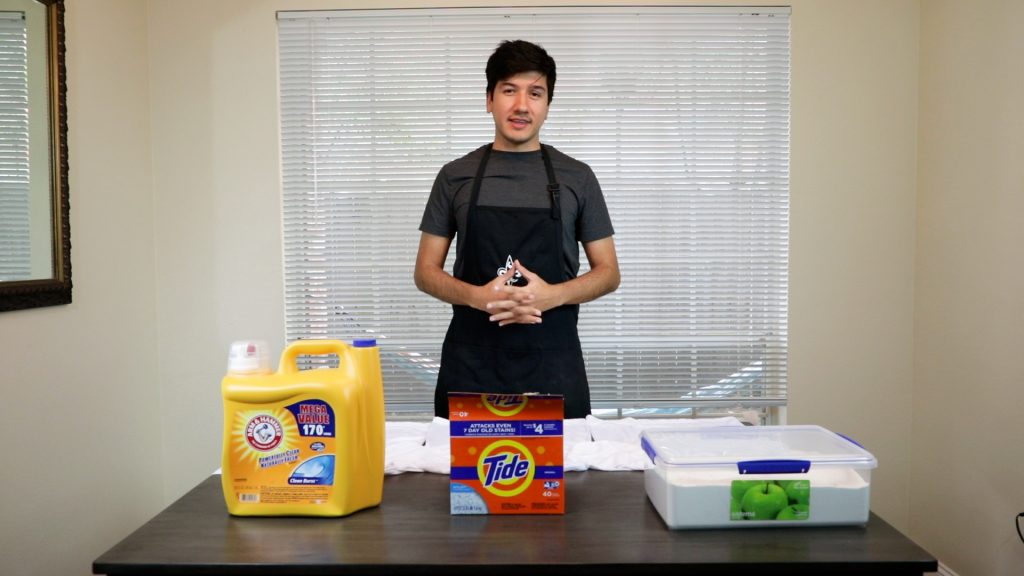 We started with the one my wife and I switched to, which is the Arm & Hammer Mega Value. We also wanted to go with a larger, well-known brand, so we decided to throw Tide into the ring.
We decided on the liquid Arm & Hammer and the powdered Tide to give us a good mix to compare the homemade detergent to since it's a powdered version. We wanted a well-rounded list that most people would likely have in their homes.
When looking at the Arm & Hammer brand, it costs about $12 for 170 loads worth at Target. It's a 255-ounce version (about 2 gallons), so it comes out to about $0.07 per load.
The Tide powder was $8.96, and we got it at the local Walmart. We purchased the 56-ounce version, which comes to $0.22 per load. It has enough for 40 loads of laundry.
What were the results of the homemade laundry detergent test?
Okay, so overall we really wanted to know how these two brands compared to our more natural recipe for homemade laundry detergent powder. Our recipe makes 176 ounces.
You're only supposed to use one tablespoon per laundry load, so that gives us about 320 loads of laundry. We bought the ingredients (during a pandemic), and the cost came out to $23.63 for the entire mix.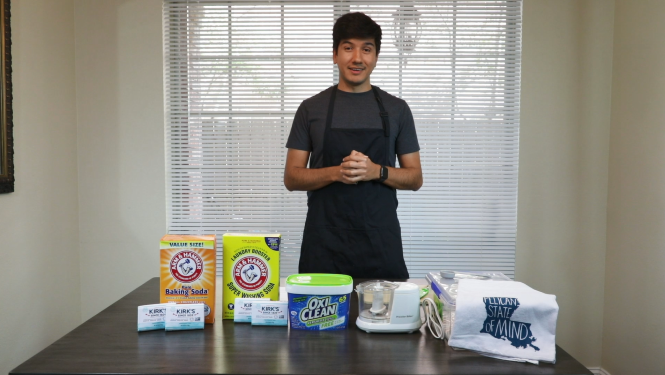 We probably could have used coupons, but we felt that we were blessed just to be able to find the ingredients to be honest.
You're probably leaving money on the table or in the mail.
Check out our blog post for
tips on couponing
!
After mixing the ingredients, having fun dirtying up the shirts, and washing them in each detergent, Julian was able to see how good (or bad) the laundry detergents did in the wash.
When comparing the price per load, we could immediately see that our homemade version was similar in price to Arm & Hammer: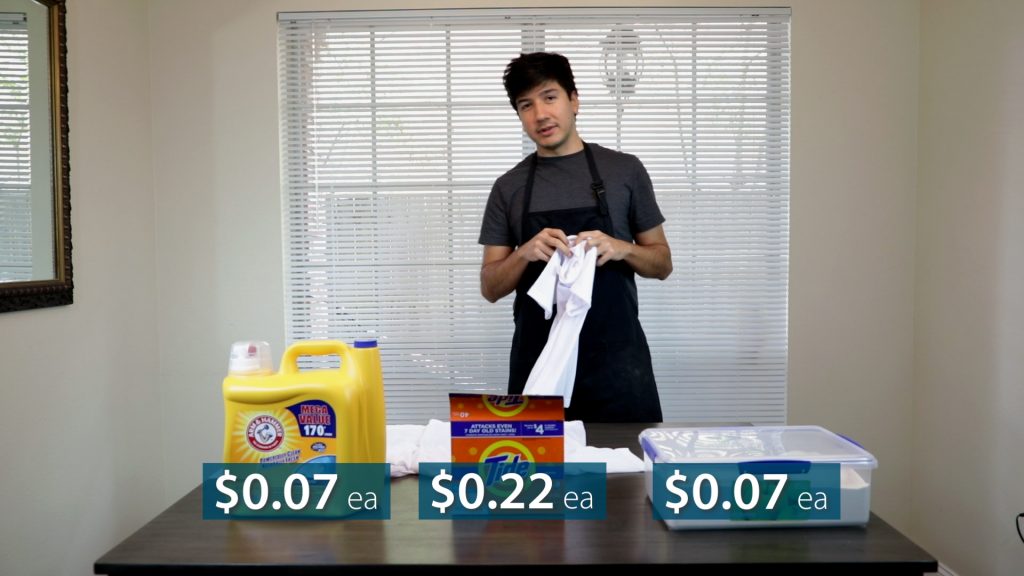 We thought that Tide at $0.22 per laundry load was potentially going to come in strong. We ended up seeing some similar struggles with all the detergents.
Overall, we saw that the Arm & Hammer was performing the best in this test out of all three.
What would we change about the test moving forward?
We'd definitely try it out with a double scoop of our homemade version. But even at $0.14 per load, that's double the price of the Arm & Hammer, which is a tough deal to beat.
I think if we had to do it over a second time, we'd compare some new recipes for sure. We'd likely even do two separate videos—one for homemade liquid laundry detergent and one for homemade powdered laundry detergent.
We also got some interesting comments from our subscribers as well. One of our commenters wanted to see us wash a load in plain water as a base, which would be pretty cool to look at.
Some subscribers wanted to see the stain set for a while, so we'd probably leave that on for a while longer. Maybe we'd even put the shirts out in this Louisiana heat. Y'all know that can dry out some ketchup and chocolate fast!
Maybe in the future we can also compare some similar chemical-free versions to get a better look at an additive-free comparison, which may have had an impact here.
Is it worth it to make homemade laundry detergent?
Overall, no. It's not worth it to make homemade laundry detergent when you compare the price per load of Arm & Hammer right now.
However, if you need to make something at home that has less chemicals and additives, it's still a solid contender.
Plus, it's a lot of fun to use a processor and get messy. The kids would definitely like to help with an experiment like this for sure!
(Just remember not to breathe in the chemicals! We suggest wearing a mask or some type of face covering while you're making the detergent.)
What are your thoughts? What should we test out next? Let us know in the comments below!

Lover of writing, learning and teaching others about new things. Proud foodie. Sometimes I mix all of these subjects together.