When you hear the word "library" what do you think? Chances are you probably thought of rows and rows of dusty old books. Alright, maybe an older lady telling you to quiet down, too. These are just overplayed library stereotypes, sure, but most people think that's all their library has to offer. I bet you didn't know that there are lots of new, free library services available to you!
Many libraries have kept up with the growing need for internet access and new technology, and they offer lots of great new services for members of their communities—completely free. There's a pretty good chance that you're paying for most of these free library services with your hard-earned money, too.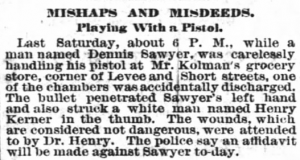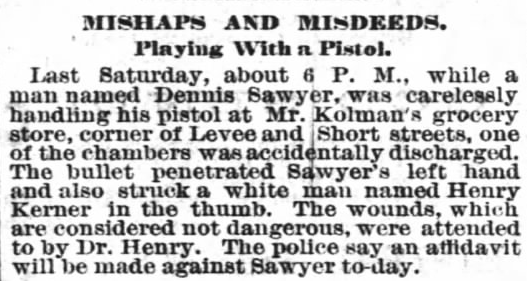 Free Family History Research
I've always been interested in my family history. I see commercials for the different online services all the time, but every time I'd check it out my wallet would cry. Check out the computers at your local library and you can find out things about your ancestors that would normally cost you an arm and a leg!
I went in and checked out my family history and found out that my great-great-great-grandfather had a problem with consistently being in the wrong place at the wrong time. His name was Henry Kerner, and he was shot in the thumb in New Orleans in the late 1800s!
Family History Websites: $240+/year
Library Price: FREE!
Free Career Help
Are you back on the job market or looking for other opportunities that are out there? Your local library is an awesome resource for career help! Many libraries have an online Career Center resource for their communities. You're able to get free help every step of the way, from creating and getting feedback on your resume to searching for the right job and interviewing with confidence.
Some places will charge a LOT of money for these services. I've seen Career Advisors provide an hour of advising for up to $200! That's a lot of money for something you can get for free.
Career Help: $200+/hour
Library Price: FREE!
Free Movie and Music Streaming
Looking to cut back on your entertainment spending? The library is a great place to catch up on movies, television and even listen to music for free! Most libraries have hundreds of titles available in DVD or even Blu-Ray in some locations. But did you know that most libraries offer movie and music streaming?
If you're looking to cut back on your cable bill, the library is a great place to help out. Services such as Hoopla allow library card holders to have access to thousands of movies and television shows! This can save over $100/month by switching from cable!
Cable: $99+/month
Streaming Services: $9.99/month
Library Price: FREE!

Free Online Homework Help for Kids
You don't need to worry about finding money to pay for an after-school tutor thanks to the library! In order to give all students access to help with education, many libraries provide free access to online tutoring for homework help.
The online service gives students access to free, live, one-on-one homework help and it's super simple to use, too! Just create an account or login, fill out the information you need help with and you can connect a tutor with your kids to give their grades an extra boost! They also let you upload files so they can work with specific problems with your kids. Talk about a life saver, right?
All you need to use the program is the ability to connect to the internet. You can use the library computers, your personal computers or even an app! Now you don't have to worry about working around your crazy schedule or tight budget to get your kids the help they need!
Tutor Pricing: $30-40+/hour
Library Price: FREE!
Free eBooks and Audiobooks
So you finally got that new tablet or e-reader you've had your eye on and you want to start reading eBooks on it. Before you jump online and buy books left and right to add to your digital library, take a look at what your library offers!
Calcasieu Parish Public Library says one of their most popular resources is OverDrive. They have a shared collection between the Allen, Beauregard, Calcasieu, Cameron, Jeff Davis and Vernon Parish libraries, so OverDrive titles are available to all library card holders in these parishes.
With OverDrive, library card holders can check out and download Kindle Books, Adobe PDF eBooks, MP3 Audiobooks, music, videos and more to play on their tablets and mobile phones.
---
Tip: eBooks and audiobooks are automatically returned so you don't pay late fees!
---
Audiobook Service: $14.95/month
EBook Service: $9.99/month
Library Price: FREE!
Free Arts & Crafts Classes
I'm more of a hands-on learner. I'll see all of these amazing crafts that people have made on Pinterest and think, "That could be me." Of course, I don't have the skills to be able to do that and I'm not about to pay some craft store $40/week for their "special course."
Take a look at your library's Event Calendar to see what classes are coming up. I've seen woodworking, knitting and painting classes that the library coordinates for free! To sweeten the pot, most libraries plan events for the kids at the same time!
The East Baton Rouge Parish Library offers plenty of programs for teens and younger children, including crafts, gaming and more after-school programs that parents would normally have to pay for!
Arts & Crafts Class: $40+/week
Library Price: FREE!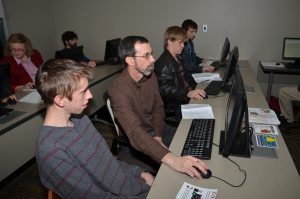 Free Software Training
Want to learn the ins and outs of the latest Microsoft Office or Photoshop products? Most people think they'll have to teach themselves or pay someone for software training, but that's not the case anymore! Libraries have online and, at some locations, in-house training courses and books available to all of their members. Take a look at the training courses offered at the Livingston Parish Library.
If you like working at your own pace, check out your library's website. You can find tons of courses at your library that will teach you everything about the Microsoft and Photoshop suite of products at any level—from beginner to expert!
Many libraries also have professionals that come in and teach you how to use the software for all kinds of projects! If you were looking to pay for training, this can cost $25-$40/month just to learn!
Online Software Training: $25-40+/month
Library Price: FREE!
How many of these free library services did you know about?
Lover of writing, learning and teaching others about new things. Proud foodie. Sometimes I mix all of these subjects together.