It can be unsettling to think about having your card information stolen. We all work hard for our money, and we don't want thieves taking it from us. You can rest easy knowing that you are 100% protected against fraudulent purchases at retail stores or online; Pelican State Credit Union is here to protect you and your money.
We also want you to know that there are free services out there to help you stop card fraud before it happens. Here are some ways you can take action immediately to protect yourself and your money:
Free Card Fraud Protection Services
Pelican has several options to help prevent fraud. We offer email and/or text alerts that can be set up for different events that occur on your account. I personally have a text alert setup notifying me every time my balance changes. We also have the "Freeze It" feature on our mobile app that allows you to turn your card off when it's not being used. Lastly, something as simple as checking your account once a week through any of the outlets provided by Pelican can reduce fraud.
You can use one of these free services to help protect yourself against fraudulent charges:
Sign up for text alerts.
Pelican offers an array of transaction alerts. You can choose to get alerts for balance changes or purchases over a certain amount, ACH alerts, password changes, and more. Alerts are a great idea (especially the balance change alert) because if someone gets your card information and uses it without your permission, you will receive a text message showing your balance is changing.
At that time, you can login to your mobile app or online banking and block your card to prevent any future transactions. Text alerts can be setup via online banking or using PelicanMobile.
Freeze it.
Freezing a card removes the card's daily purchase limits. If a fraudster attempts to use the card while the card is frozen, the transaction will be declined. The "Freeze It" function is only available on our mobile app, and the function is located under card controls.
Review your account once a week.
Some fraud can be prevented by simply reviewing your account on a weekly basis. Review your account through online banking, by using Pelican's mobile app and by viewing your accounts' eStatements or paper statements.
Other Ways to Protect Against Card Fraud
Keep your contact information up-to-date.
Here at Pelican, we make sure to monitor debit and credit card purchases 24 hours a day. If something seems suspicious, your card will be flagged, and we'll reach out to you by text, email and phone to verify the transaction for your security. Keeping your contact information up-to-date allows us to easily alert you and verify transactions.
Be wary of giving out personal information.
Pelican, as well as most financial institutions, will never ask for your full card number or PIN. If you receive a call, text or email asking for this information, don't respond, and if you do, call your financial institution immediately.
Be conscious of unattended gas and ATM terminals.
Gas and ATM skimmers hit an all-time high in 2016, and we expect to see this trend continue. WBRZ recently did an article about two men from Florida who were arrested in Iberville Parish and charged with monetary instrument abuse after deputies busted the largest gas skimmer operation in Louisiana history.
Unattended gas pumps and ATM terminals are often easy targets for skimmers. To help prevent your card information from being stolen, go inside to pay for your gas or use a credit card instead of a debit card so that potential fraudsters don't have access to your checking account funds or information.
One feature we've seen around town is tape over the seam of the pump where the door opens, that says, "If seal is broken or tampered, report it to the cashier." A piece of tape is probably not going to stop someone from putting a skimmer on the pump, but it does create public awareness.
Use your credit card for online transactions.
When shopping online, consider using your credit card instead of your debit card. While this won't lessen your chances of someone taking your card information, the fraudster will not have access to your checking account funds if card information is stolen.
What You Should Do if You're a Victim of Card Fraud
If a fraudulent transaction has occurred on your card, you should block your card immediately. You can block your card by either calling Pelican, visiting Pelican@Net or logging into Pelican's mobile app.  Once the card has been blocked, it's important to notify us about the fraudulent charge. From there, we'll walk you through the seamless process of filing a dispute.
As you can see, we take lots of preventive measures to make sure you and your money are protected. Do you have any questions about card security for me or my team? Post them in the comments below, and we'll answer them for you!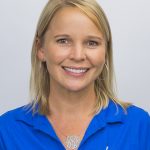 I love Pelican and all that we stand for! My team and I get great satisfaction when we're able to help our members. When I'm not at work, I love spending my time outside and I really enjoy reading. I have thirteen nieces and nephews, so I always have kids at the house.