If you've ever listened to the radio in Central or North Louisiana, then chances are you've listened to a station run by Lagniappe Broadcasting. Lagniappe is headquartered in Pineville with an office in Monroe, and their radio network features stations like LA 103.5, Sunny 106.9 and 103.1 NOW.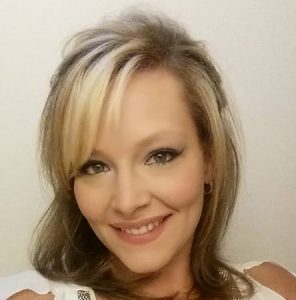 Lagniappe is much more than just a radio broadcasting and advertising company. They are very active and invested in their communities. We spoke with Sales Manager Danielle Nolen to find out more about their company, what they do and how they impact the Louisiana communities they serve.
How did your company or organization get its start?
Our current CEO Jim Shea, who owns Mapleton Communications with over 45 radio stations across the West Coast, decided to buy our current radio stations in Alexandria and Monroe in 2002. He bought the Louisiana radio stations separately from Mapleton Communications and called the Louisiana radio stations Opus Broadcasting. After 11 years, Jim decided to pull his Louisiana radio stations into the umbrella of Mapleton Communications and allowed the Louisiana radio stations to do business as Lagniappe Broadcasting of Louisiana.
What's the one thing your company or organization is known for over your competitors?
Lagniappe is known for lagniappe—something a little extra. Our company strives to always go above and beyond for each of our customers. We offer lagniappe to our customers to enhance their radio experience. The lagniappe can be anything from a promotion we've created specifically for a client, contests, added value radio schedules, website and Facebook exposure and much more.
What was the biggest "win" in the history of your company or organization?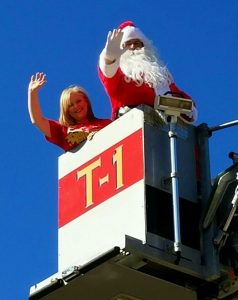 To date, one of the biggest wins for Lagniappe Broadcasting is bringing Santa Stop to Central and North Louisiana. The Santa Stop happens annually in November. Santa flies in on a helicopter and the kids and their parents can watch him land. He even takes free pictures with the kids! Each year the event has grown by leaps and bounds.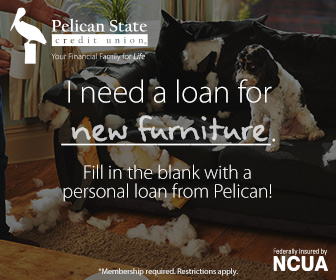 How is your company or organization active in the community?
Lagniappe is active in many ways with our local community. The following are a few examples:
We are one of the main media sponsors for Susan G Komen Race for a Cure. We also hold a promotion every October for our listeners to hunt for a pink camouflage bra. We sell T-shirts for the promotion as well and all proceeds go to Susan G Komen.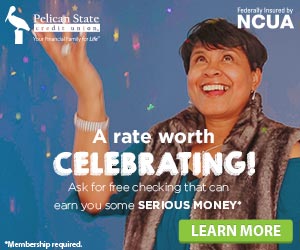 Santa Stop is designed to offer children of all ages a chance to see Santa land in a helicopter and get his/her picture taken with Santa for free. We also have local businesses attend and setup booths. These booths offer free items, information and refreshments.
We partner with the American Cancer Society and run free radio ads across our four radio stations to help build the awareness of their event.
Each year we drop boxes at local business and broadcast over our four radio stations for people with outgrown, unwanted or never used coats to donate them at participating locations. At the end of the promotion we collect all of the coats, have them cleaned and deliver them to local churches who disperse them to people who are need of a winter coat.
What advice or quote has had the most impact on Lagniappe Broadcasting?
Something a little extra! This statement is a constant reminder to go above and beyond for each of our clients to create a partnership rather than just a business transaction.
Are there any interesting or fun facts you'd like to share about Lagniappe Broadcasting?

Lagniappe Broadcasting keeps it classy, and sometimes we keep it in the gutter. We do team building exercises that not only boost morale but help us learn more about each other and grow to become a family. We do crawfish boils, bowling competitions, an annual Thanksgiving lunch, birthday celebrations and Christmas dinner together at the radio station.
Are there any current or upcoming sales, promotions or events you'd like our fans and members to know about?
We will be starting a promotion called "The Ultimate Backyard Makeover" in April. The promotion will last for 6 weeks. We urge listeners to go to our Sunny 106.9 website and send us a picture and reason as to why they should win The Ultimate Backyard Makeover. The prize pack is currently valued over $8,000.
What's the most rewarding part about working for your company or organization?
The most rewarding part about working at Lagniappe Broadcasting is the relationships you get to build with your clients.
How many people are in your workforce, and who are the people behind the organization's success?
In the Alexandria market, we have 11 employees. In the Monroe Market, we have over 15 employees. Our Market Managers, Sales Managers and Operations Manager are the people behind the organization's success. They are the leaders and teachers of the staff and push for excellence.

What makes your workplace unique?
The workplace at Lagniappe is unique because we are not just co-workers. We work as a phenomenal team and are family.

How can people join your team?
Lagniappe Broadcasting of Louisiana is always accepting applications for Sales, DJ's and Part-Time Board Operators. We ask for resumes to be emailed to dnolen@lagniappebroadcasting.com with attention to Danielle Nolen.
Pelican is proud to offer financial products and services to Lagniappe Broadcasting's committed staff. To find out how your company or organization can partner with Pelican, please visit pelicanstatecu.com/SEG. If you'd like more information on Lagniappe or their services, please visit their Facebook page.